Indigenous Student Orientation
Jilasi. Welcome to our new Dalhousie Students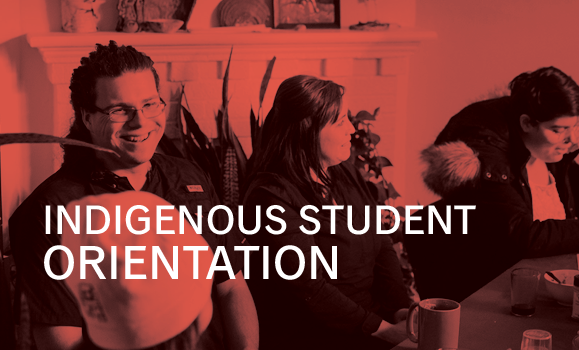 Join us for an exciting week of orientation events for all Indigenous students! We have a variety of cultural and educational events planned for Orientation Week and even more Welcoming Events in the weeks following orientation. 
What to expect
Meet the ISC staff and Elder in Residence
Learn about services and resources available to you
Academic support and financial budgeting workshops
Outdoor activities in our Teepee
Crafts, Powwow & storytelling
Meet other Indigenous students and Dal community
Indigenous Orientation Week Schedule
Check out our list of scheduled events for Orientation week and the welcoming events that will follow later in the term. Please note: event dates and times may be subject to change.
Online Orientation modules (Start On Track)
Start On Track online is a program for new Dalhousie students and a great way for you to get a head start and prepare yourself for your first semester. Access the modules in Brightspace now and complete at your own pace.
Sunday, Sept 1
Welcoming Ceremony and Honoring Sacred Water Canoeing
10am – 2pm | Meet at Saint Mary's Boat Club
Join us with Art Stevens (from Dalhousie Agricultural campus in Truro) and Raymond Sewell (from Saint Mary's University) for a ceremony and blessing of Orientation week and welcoming of Indigenous students from Dalhousie University, Dalhousie's Agricultural Campus and St. Mary's University. (Rain or Shine event)
IMPORTANT INFORMATION:
Everyone participating in this event will need a photo I.D. to register and to rent a canoe for free.
You are also required to sign waiver forms (copies will be available at the event). However, if you are under 18 years of age, you must print, complete and get a parent/guardian to sign the waiver to allow you to canoe. Make sure to bring this paperwork with you so you can participate.
Passing of the Feather
After the Canoe event, Linda Denny (Dalhousie ISC) will pass the feather to the one of the students and explain the passing of the feather exercise.
Tuesday, Sept 3
Raising of Teepee (Teaching) with Elder Gary Joseph and Elder Billy Lewis
Starts at 9 am (Please drop in at any time during the day) | Indigenous Student Centre (ISC)
Meet your ISC Staff and Elders in Residence. Elder Billy will perform a blessing by smudging the centre and participants. Learn more about Teepee raising here and please read about Teepee etiquette before you arrive.
After the raising of the Teepee, a Sacred Pipe Ceremony (with Elder Gary Joseph) will take place and Feast to follow
Read about ceremonial protocol here.
Wednesday, Sept 4
Stay on Track presentation (Cheyenne Henry)
Session One | 9 am – 12 pm
Session Two | 1:30 pm – 4 pm
At the Indigenous Student Centre (ISC)
Lunch and meet  Student Representatives from Dalhousie's Indigenous Law Students' Association and Dalhousie Student Union
12pm | at the ISC
Scavenger Hunt (Plant and element cards) and Learning Circle exercise
All day | at ISC
Identify plants in 5 keys areas on campus for a chance to win prizes. Prizes to be won for those who participate and complete this fun, learning event! Come to the centre for instructions of the scavenger hunt and pass in your cards to be placed in a draw.
Thursday, Sept 5
Learn to play Waltes and explore Indigenous crafts
All day at the Indigenous Student Centre (ISC)
Feel free to bring your dresses and shirts for ribbons, faceless dolls & medicine bundles. Those playing Waltes can win $50 on your DalCard.

Would you like to have a Spirit Name?
6 pm | At the Indigenous Student Centre (ISC)
Meet Elder Gary Joseph to prepare for the Naming Ceremony, followed by Taking down of Teepee.
Saturday, Sept 7
Sweat Lodge Ceremony (Michael Adzich)
1:30 pm | Meet at the Indigenous Student Centre (ISC) to depart for MacDonald Beach.
Meet senior Dalhousie students and participate in a Q&A with William Johnson.
IMPORTANT INFORMATION:
Everyone particpating in this event must complete and sign this waiver.
If you are under 18 years of age, you must complete and get a parent/guardian to sign to give you permission to participate.
Other welcoming events after Orientation week
Wednesday, Sept 11
12-3pm
Office of the Burke Building (next to the Student Centre). 
Rain location Loyola L290  Saint Mary's University
Saint Mary's Powwow
An afternoon of drumming, singing, praying, eating, and meeting with friends. All students welcome to take part in this L'nu celebration.
 
Thursday, Sept 12
1-4pm, Meet at ISC

Library Orientation & Tour
with Michelle Paon (Associate University Librarian Resources & Head of the Sexton Library) & Julie Marcoux (Data Librarian)

An Indigenous pop-up library will be set-up at the ISC followed by a tour of the Killam library.

 
Friday, Sept 13
9am–4pm, ISC
Healing and Wellness Day Friday 
Meet with Jonnie-Lynn Baron one-on-one
 
Thursday, Sept 19 - postponed

 
Nutrition Planning
The ISC is looking for students who want to learn to menu plan and prepare delicious, nutritious meals, working with fresh local ingredients. Contact isc@dal.ca for more information
 

Sept 23-27

postponed until October


 
Crafts week 
Come into the ISC all week for craft making. Dream catchers, medicine pouch, medicine/tobacco ties, ribbon shirt/shirts. Feel free to bring your dresses and/or shirts for ribbon making.
 
Monday, Sept 30
10am Studley Quad 
Powwow on Dalhousie Studley Campus 
 
 
 
Faceless dolls (Commemoration of Missing Indigenous Women and Girls)
Available during Mawio'mi

 
 
All day, everywhere!
Orange Shirt Day
Wear an orange shirt to class to commemorate the thousands of First Nations, Métis and Inuit children who were removed from their homes at this time of the year and forced to attend residential schools.
DILSA will be selling Orange T"shirts at their booth during the Powwow.
 
Tuesday, Oct 1
All day. Downtown Halifax
Treaty Day Celebrations
Aboriginal Traditional and Ecological Knowledge stories and myths. 
 
 
3pm, ISC
"Two Eyed Seeing" with Gerald Gloade
 
Friday,
Oct 4
All day, ISC
Make Faceless dolls 
In commemoration of Sisters in Spirit, join the Elders in Residence and the ISC staff at the Centre to make some "faceless dolls".
 
Wednesday, Oct 9
3–4pm, ISC
Decolonization teaching with Patti Bedwell-Doyle
 
 
4–6pm, ISC

Stitching Circle with Lisa Binkley

Join us for open stitching and conversation. All forms of needlework and crafts are welcome. No experience necessary. Bring your own project or supplies available.