Faculty and Research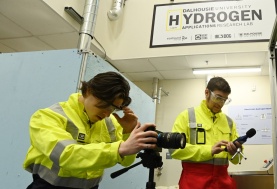 Supporting Our Students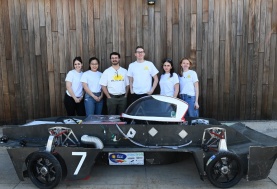 Engineering News from Dal News
Engineering a different future
When Mohammed Alqassab enrolled at Dal to become engineer after a decade working back home in Saudi Arabia, preparatory courses in math and English gave him the confidence he needed to get started. This spring, he graduated as a Sexton Scholar with his wife and three children there to cheer him on.

Protecting our coasts and waterways from the impacts of potential oil spills
Two Dal faculty members in Agriculture and Engineering are investigating strategies to better separate oil from water and examine the risk of spills in the Canadian Arctic Archipelago thanks to new federal funding.

Grad Profile: Finding family in the library
Adjusting to a new place was a bit of a challenge for Industrial Engineering student Sarah Abdoon when she transferred to Dalhousie University in 2016, but she soon found connections through her employment with the Dalhousie Libraries.

View more Dal News articles