About the Faculty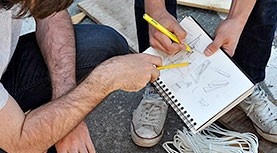 Our mission is to advance scholarly and creative achievement in professions for designing and planning the built and natural environment. Students develop their creative and critical skills in academic and professional settings.
COVID-19 Update
The university requires masks in all indoor classrooms and instructional spaces, and strongly recommends them in other indoor spaces. Please refer to the announcements on COVID-19 Information and Updates.
Research and Practice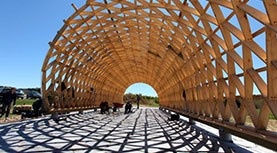 At the Faculty of Architecture and Planning at Dalhousie University, research and practice are ways to mobilize change towards sustainable communities and environments. Learn more about our research and practice.
In Memoriam - Essy Baniassad
The Faculty of Architecture and Planning honours the memory of Essy Baniassad, former Dean of the TUNS Faculty of Architecture, who passed away on February 4, 2023. For the announcement, please see the Faculty's In Memoriam page.
Arch. & Plan. in Dal News