Why Study Planning at Dalhousie?
Atlantic Canada is a living laboratory for learning about planning practice both unique to the region and common across the country—from environmental and coastal planning, agricultural and industrial landscapes, to small towns with shrinking populations and big cities with growing ones. As a historic port city on the Atlantic Ocean, Halifax has diversity and character. Dalhousie University is the largest university in Atlantic Canada, with a comprehensive range of disciplines. As the academic, political, and economic heart of the region, Halifax has a population of 400,000 with the same level of amenities as larger cities but a lower cost of living. It is a vibrant city with a relaxed pace and has the friendly atmosphere of a smaller city. It boasts an active nightlife, an award-winning music scene, and lively social spaces with something for everyone's taste and budget. Outside the city, the coastal towns and landscapes of Nova Scotia are famous as tourist destinations, with many recreational options available. Direct flights are available from Halifax to many cities in North America and Europe.
We invite you to become a part of our community. Our students put their knowledge, skills, and motivation to work to make better cities, landscapes and communities. Dalhousie offers planning programs for students just entering university, those who have already completed an undergraduate degree and would like to explore a career as a professional planner, and scholars or practicing planners who want to engage in leading-edge research in the planning discipline. Our accredited planning degree programs (the BCD Honours and the Master of Planning) integrate academic studies with work experience. The two degrees are accredited by the Canadian Professional Standards Board. Graduates are eligible to apply for professional certification and membership in the Canadian Institute of Planners (CIP), the American Institute of Certified Planners (AICP), the Atlantic Planners Institute (API) and the Licensed Professional Planners Association of Nova Scotia (LPPANS).
Experiential Learning
At the School of Planning, we believe that students learn best when they work on real-world projects. Wherever possible, we work with partners like municipalities, non-profit organizations, community associations, transportation authorities, and business improvement associations on projects that they define. These organizations often reach out to us and we work with them to integrate the project into one of our courses (the BCD Honours Thesis or Studio, the MPlan Independent Research Project or Team Project). Students might conduct a survey, produce a site plan, analyze Census or municipal data, conduct a policy review, or produce options for a redesign of an area. They might work on their own, or as part of a group. They present their work in a report, concept plans, or other format to the client.
Our students gain valuable work experience through internships in the BCD Honours program and a summer co-op work-term in the MPlan program. The School has built relationships with organizations such as the Town of Bridgewater, Halifax Regional Municipality, Town of Wolfville, United Way, Mulgrave Park Caring and Learning Centre, and North End Business Association. It's a win-win: the client gets the planning work they need completed, and students get to work on real projects with constraints, deadlines, and client relationships. 
Check out what our students have to say about experiential learning!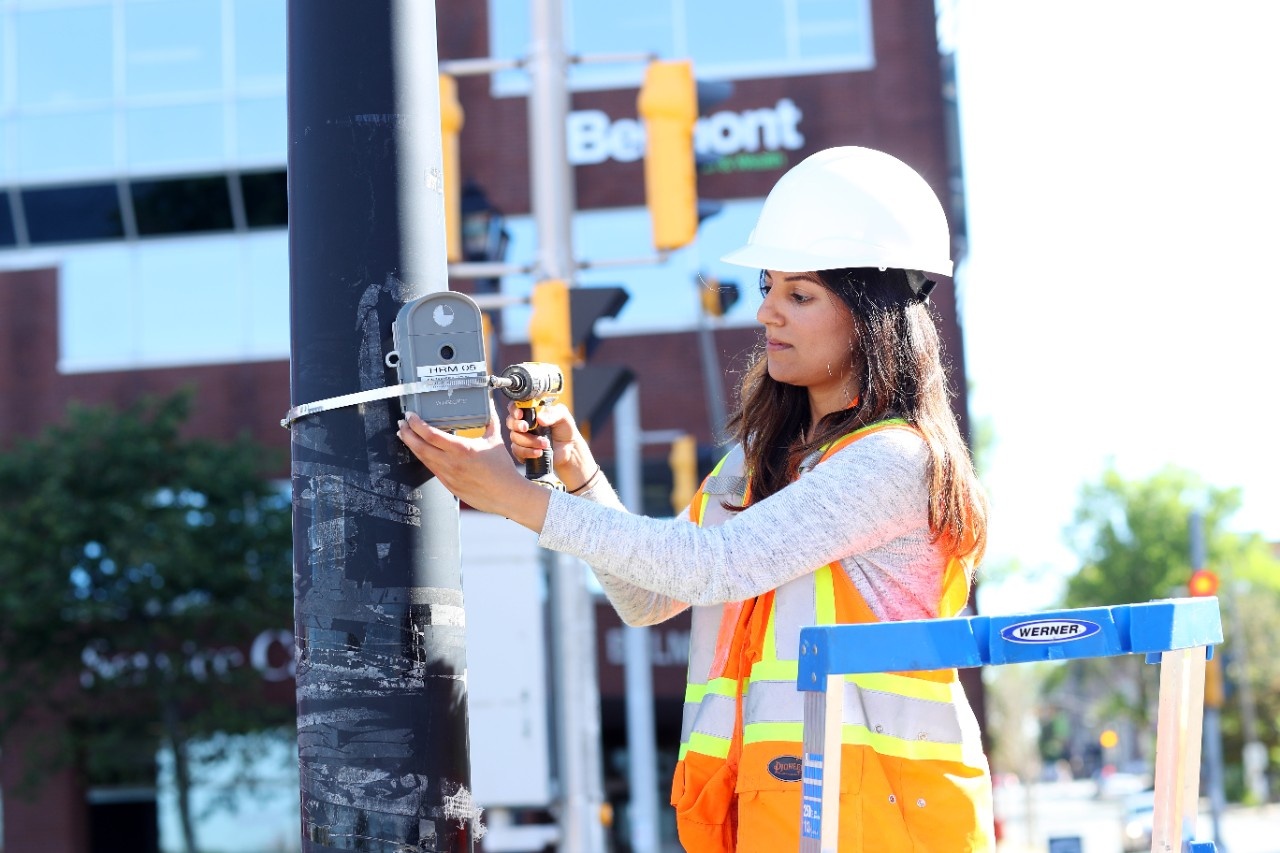 Areej Ashraf, MPlan Co-op Term, Transportation Planning, Halifax Regional Municipality
"My summer working for Halifax Regional Municipality taught me so many nuances about planning outside of the classroom. I was exposed to new data collection methods through field work, GIS, and policy research for transportation related projects which is a field of planning I hope to pursue. Working in a collegial and supportive environment with a highly knowledgeable and accommodating supervisor was the cherry on top of my co-op experience. Going in, I didn't anticipate the diversity in work I would be doing, but the experience proved to be highly rewarding!"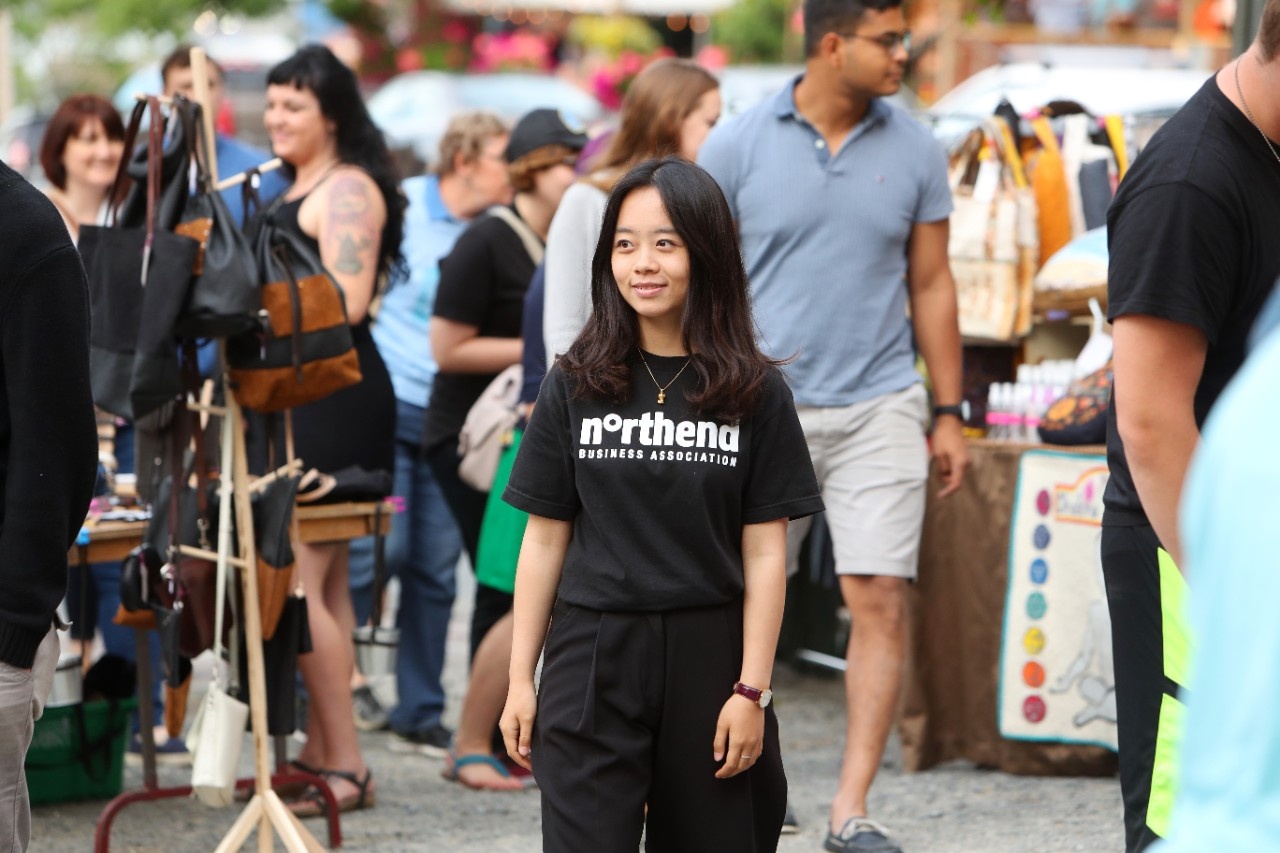 Jiajing Chen, MPlan Co-op Term, North End Business Association
"Through the co-op term of Dalhousie's Master of Planning program, my education is coming with the added benefit of strengthening my relationship with my major and the city Halifax. The summer work term with the NEBA in Halifax has helped me realize how truly diverse the communities are, and understand my career direction. It gives me the chance to obtain more information from the public, in return I can serve people in a better way. That's exactly what planners do. I'm confident that the school will continue to prepare me for my future. I'm proud to be part of the Planning community."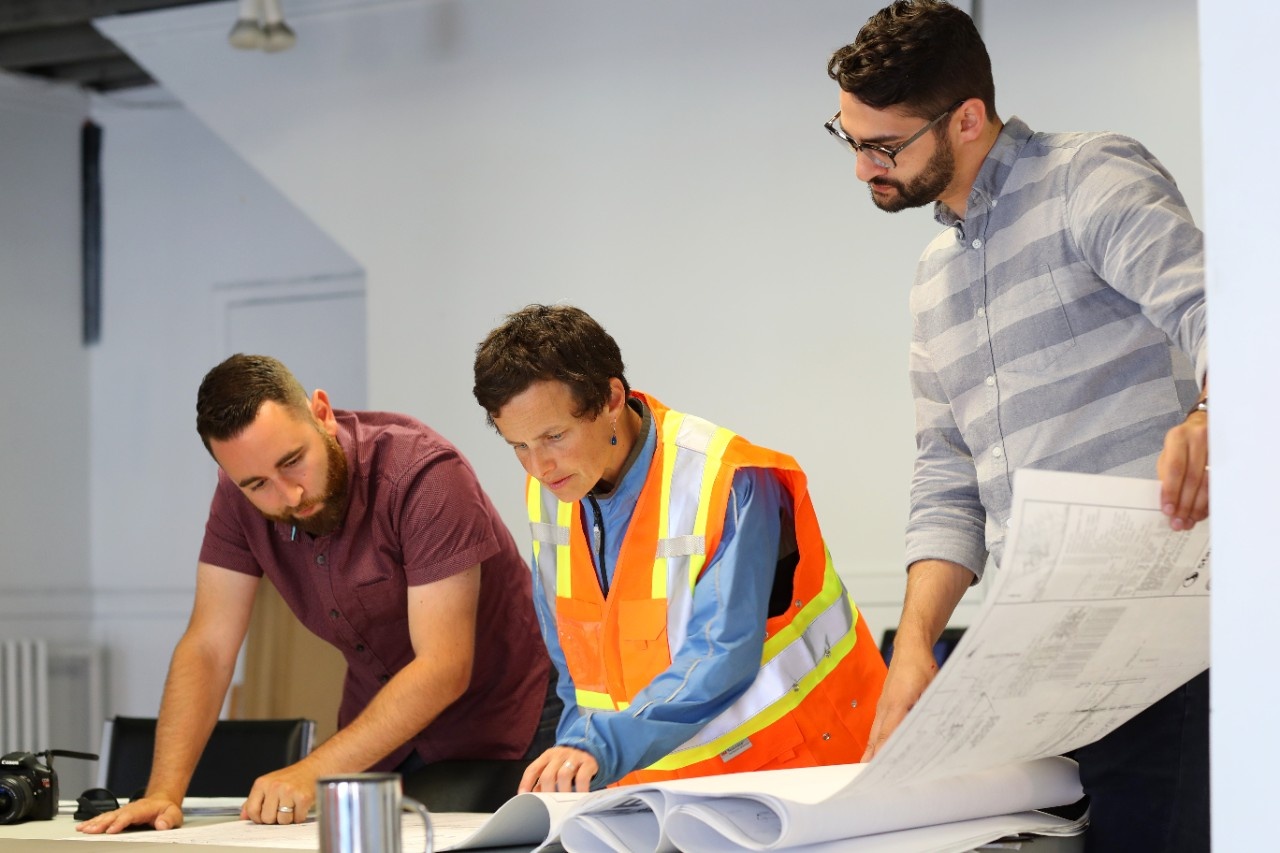 Ben Lemphers (right), MPlan Co-op Term, Argyle Street Redesign Project, Halifax Regional Municipality
"The 15-week co-op is a highlight of Dalhousie's program. It provides a valuable opportunity to practice newly acquired skills and gain professional experience outside of the classroom."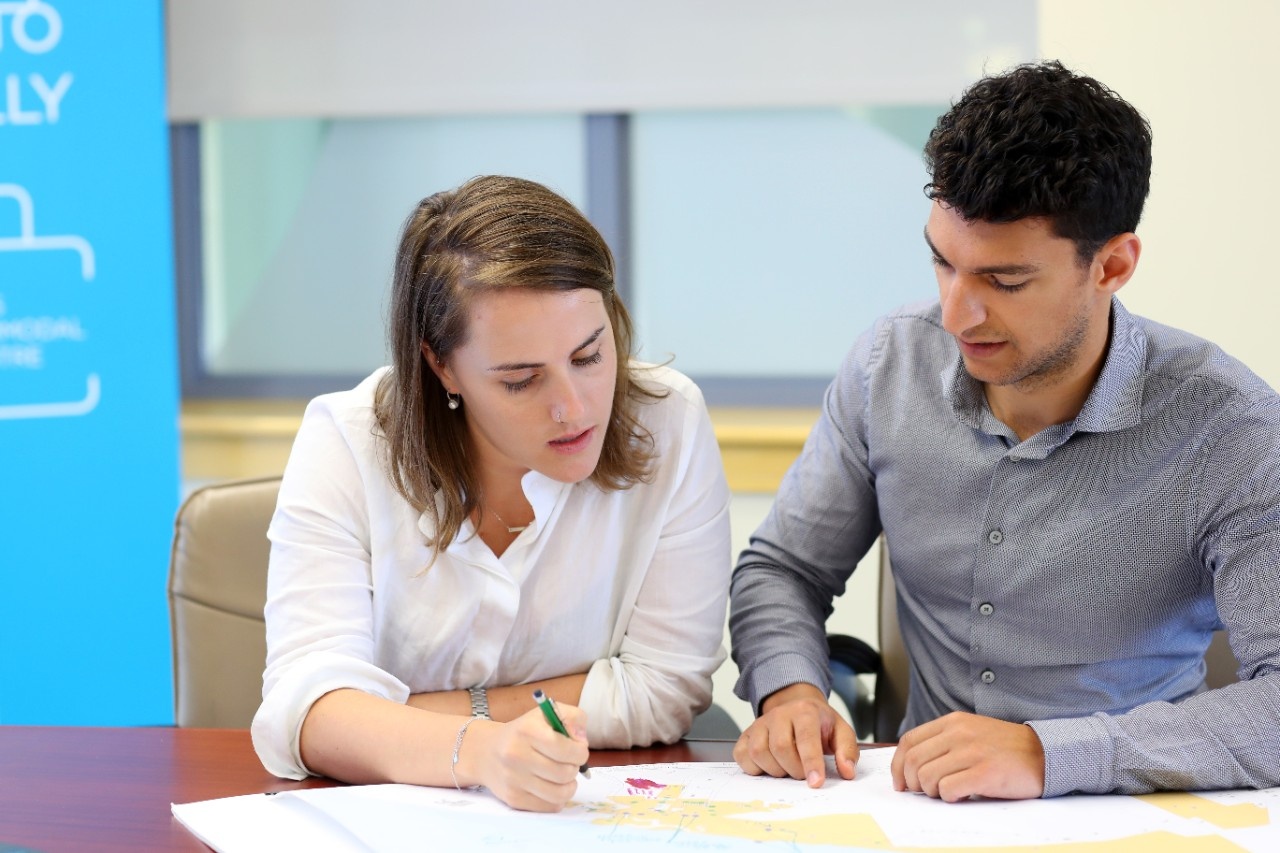 Hailey Winder (left) and Chris Markides: MPlan Co-op Term, Parks, Recreation and Culture, Municipality of East Hants
"This past summer, I was able to work with an incredibly supportive team at the Municipality of East Hants in developing their Recreation Services Master Plan. Working with the Department of Parks, Recreation & Culture gave me a unique look into the hard work that it takes to keep a community active and engaged." said Hailey.
"I was inspired by the passion and dedication I observed working with community stakeholders and various not-for-profit recreation providers, and I have come to understand that change happens from the bottom up. Whether it is installing a community garden, fixing a picnic table at the local park, or deciding on a fall recreation schedule, communities have the capacity to decide their own futures! I am just excited to be part of that process."