About the School of Planning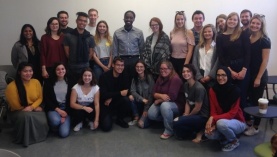 Our School is first and foremost a community: of students and scholars, teachers and practicing planners, alumni and employers. Our studio‐based learning model is highly effective, our programs are well‐regarded by employers and alumni, and our students engage with current issues like climate change, sustainability, and community design.
Our Principles
The work of our faculty and students is informed by a shared commitment to key principles. It is community-centred, design-based, and focused particularly on the settlements of Atlantic Canada.