About the School of Planning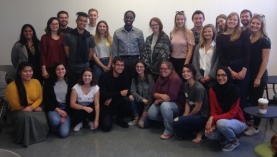 Our School is a community of students and scholars, teachers and practicing planners, alumni, and employers. Our experiential learning model is well‐regarded by employers and alumni, and our students engage with current issues like climate change, sustainability, and non-motorized transportation (walking and cycling).
What is Planning?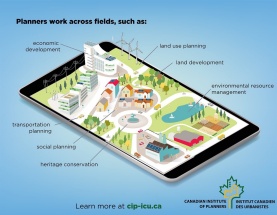 Planning is a discipline that is broadly defined to include the organization and development of cities and regions in a sustainable way (economically, socially, and environmentally). Planners work on a variety of different types of projects, such as developing urban design guidelines, reviewing development proposals, and developing community grants programs. They use skills such as policy analysis, facilitation of community meetings, GIS, data analysis, and collaboration with other organizations to produce plans, programs, and policies.