About the School of Planning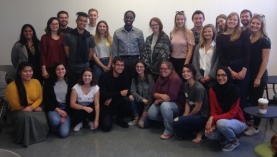 Our School is a community of students and scholars, teachers and practicing planners, alumni, and employers. Our experiential learning model is well‐regarded by employers and alumni, and our students engage with current issues like climate change, sustainability, and non-motorized transportation (walking and cycling).
What is Planning?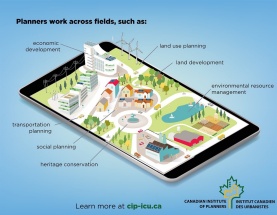 Planning is a discipline that aims to create healthy, equitable and sustainable communities through the advancement of theory and practice. The Canadian Institute of Planners (CIP) defines the profession as the "scientific, aesthetic, and orderly disposition of land, resources, facilities, and services with a view to securing physical, economic, and social efficiency, and the health and well-being of urban and rural communities." Planners work in a variety of settings in the public, private, and non-profit sectors—e.g. municipal government, planning and consulting firms, and non-profit organizations. A planner may also collaborate with community members, governments, and other professionals like engineers, architects, or public health officials. In Canada, there are about 8,500 professional planners working in these diverse capacities.