About FASS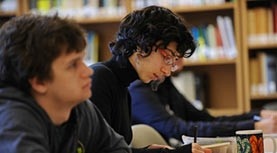 Dalhousie's Faculty of Arts and Social Sciences offers a world of choices: thousands of courses, two hundred professors, thirty-five academic programs. Learn more about the Faculty.

Research & Researchers
How can the study of humanities and social sciences inform policy, improve health and restore the environment? Find out how FASS research and researchers are changing the world.