About Us
The Schulich School of Law is located in Halifax, Nova Scotia, a city with a youthful spirit, rich history, and scenic waterfront. We are a vibrant, collegial, and close-knit community of faculty and students from around the world. We live the Weldon Tradition of unselfish public service—of giving back and making the world a better place.
Our Programs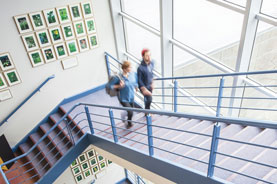 Ranked among the world's top 100 law schools in 2019 by Times Higher Education, we offer both graduate and undergraduate programs in law. 
Faculty & Research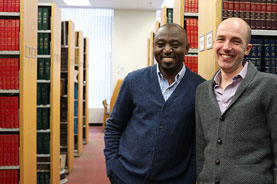 Our faculty mix imagination with innovation to push legal research in bold new directions and to make significant contributions to legal knowledge.
Schulich Law News
Leading the Way: Schulich Law launches new course exploring legalization of cannabis in Canada
In 2018, Canada became just the second country in the world to legalize cannabis. The Canadian legal community is still working to understand the ramifications. An innovative new course launched by Schulich Law on October 17, 2019 could help provide answers.

Get to know Schulich Fellow Angela Lee
Angela Lee's research explores the intersections between new and emerging scientific and technological innovations, the environment, various forms of justice, and the law, particularly in the context of food and agriculture.

Improving the welfare of Indigenous children in Canada
When Bill C-92, An Act Respecting First Nations, Inuit and Métis Children, Youth and Families, became law in June of 2019, Professor Naiomi Metallic saw that her years of research and advocacy into improving the welfare of Indigenous children in Canada were finally crystallizing.

Read more stories
Join Our Online Community
Instagram
Follow us @SchulichLaw, and tag us for a chance to be featured!