About Us
The Schulich School of Law is located in Halifax, Nova Scotia, a city with a youthful spirit, rich history, and scenic waterfront. We are a vibrant, collegial, and close-knit community of faculty and students from around the world. We live the Weldon Tradition of unselfish public service—of giving back and making the world a better place.
Our Programs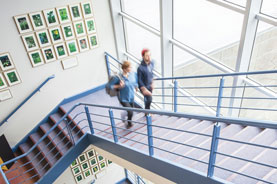 Ranked among the world's top 100 law schools in 2019 by Times Higher Education, we offer both graduate and undergraduate programs in law. 
Faculty & Research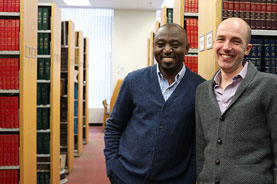 Our faculty mix imagination with innovation to push legal research in bold new directions and to make significant contributions to legal knowledge.
Schulich Law News
Get to know Schulich Fellow Ashley Barnes
Ashley Barnes' career in international law has taken her many unexpected places in Canada and abroad. We're pleased to welcome her to Halifax as a Schulich Fellow for 2019-2020.

Mi'kmaq law student returns to her roots
Entering Dalhousie as a first-year law student this fall has allowed Sabre Lee to pursue her passion for law while further deepening ties to her ancestral homeland in Mi'kma'ki — a connection that has helped pave the way for her personal success.

Get to know International Postdoctoral Research Fellow Desai Shan
While at the Schulich School of Law, Ocean Frontier Institute International Postdoctoral Research Fellow Desai Shan is conducting research on occupational health and safety regulation and management on the Great Lakes and St. Lawrence River.

Read more stories
Join Our Online Community
Instagram
Follow us @SchulichLaw, and tag us for a chance to be featured!