Scholarships, awards, and bursaries.
Modern classrooms and facilities.
Endowment funds that help our students realize their potential.
The money you give works wonders...

And we make it easy for you to make a difference:
Online

Many find the easiest and fastest way to give is online.

Our secure online giving form takes just minutes to complete, and lets you decide how often you wish to donate, the area you'd like to support, and if you'd like to dedicate your gift in honour of someone special.

By phone


Call Sarah B. MacDonald, Assistant Dean, Advancement at 902.476.3212 to make a gift or pledge.

By mail

To mail your donation please download, print and complete our pledge form and mail it with your cheque (made payable to "Dalhousie University") or credit card information to:

Dalhousie University
Office of Advancement
Coburg Place
PO Box 15000
Halifax NS, B3H 4R2

You can make recurring credit card donations by using the methods above        

Get in Touch

Sarah B. MacDonald
Assistant Dean, Advancement
T: 902.476.3212
E: sarah.b.macdonald@dal.ca
 
Class Giving Projects
What are Class Giving Projects?
Class Giving Projects are about Schulich Law alumni reuniting with their class and working together to make a difference in the lives of current and future students. Whether it's used for a scholarship or bursary, for enhancing the student experience, or for other initiatives that classes are passionate to support, Class Giving Projects offer alumni a chance to leave a legacy while fulfilling a need of students at the law school. These projects are funded through the direct solicitation of the individuals in the class and receive guidance from Dalhousie's Office of Advancement, specifically the Annual Giving team.
How can the Schulich School of Law help with my class giving project?
Dalhousie's Annual Giving team will work with you and provide key support to help with the success of your Class Giving Project.

This includes:
• Connecting with the relevant faculty to align your class project with their current priorities and areas of greatest need;
• Creating a gift agreement, which outlines the criteria of the fund and ensures the intentions of the class are carried out for years to come, and an account to hold the funds at Dalhousie until they are ready to be used;
• Providing a list of names of alumni who can be contacted about the project;
• Assisting with the creation and distribution of communications, including emails, letters, phone scripts and social media posts;
• Creating an online giving link to provide easy donation options;
• Providing regular updates to the Glass Giving Project Committee about the total funds raised.

For information on Class Giving Projects please contact:

Jessica Farrell
Associate Development Officer, Annual Giving
T: 902.220.8717
E: jessica.farrell@dal.ca
Current Class Giving Projects
Classes 1960-69
Class of 1961 & 1962 Dean's Speaker Series
Class of 1966 Dugald Christie Bursary in Advocacy Law
Class of 1967 Teaching Award
Class of 1968 Bursary
Classes 1970-79
Class of 1971 Bursary
Class of 1974 Bursary (6 bursaries)
Class of 1977 Edna Chambers Judicial Remedies Prize
Classes 1980-89
Class of 1983 Charles (Chuck) Meagher Law Hour
Class of 1987 Raylene Rankin Memorial Bursary
Classes 1990-99
Class of 1990 Memorial Award
Class of 1993 Bursary
Class of 1995 Bursary
Class of 1996 Bursary
Class of 1998 Internship
The impact of giving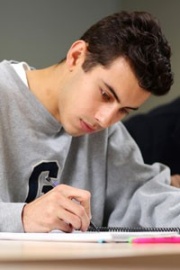 "Although bursaries are monetary gifts, they really are more than that. It's a message saying 'We made it, so can you, and here's a little help.'"
ADDISON LEIGH (JD CANDIDATE '21)