VP Advancement
Mr. Peter Fardy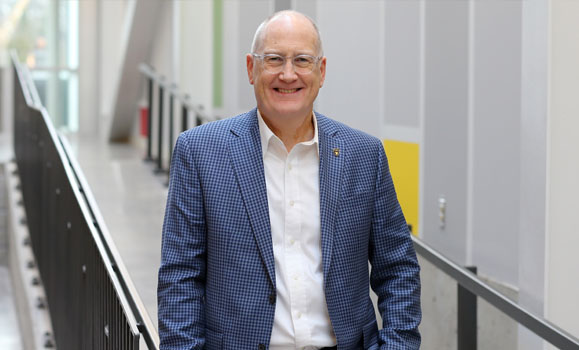 Part of the VP Advancement's responsibility is developing a robust alumni engagement program, something that is vital to the university's strong reputation and future development. 
Peter Fardy is Vice President, Advancement at Dalhousie University. In this capacity he is responsible for all fundraising and alumni relations activities.
Peter joined Dalhousie in May 2009 as Chief Development Officer and Assistant Vice-President, Advancement. In that capacity, he was responsible for all fund development programs at the University, including annual giving, planned giving and major gifts.
Prior to joining Dalhousie in May 2009, Peter served for five years as Vice-President, Advancement at St. Francis Xavier University, in Antigonish, Nova Scotia.  Previously, Peter served as Vice-President, Corporate Development with Xwave Solutions Inc., Director of Mergers & Acquisitions with Aliant, Inc. and Director of Business Development with MT&T Innovations, the strategic investment arm of MT&T.
Peter earned a Bachelor of Arts (Economics) degree from University of Toronto in 1983 and Master of Business Administration (Marketing) degree from Dalhousie University in 1985. He is also a graduate of the Executive Program at the University of Michigan Business School (2002).
Peter has been very actively involved as a volunteer in the community. Over the years, he has served as Chair of the Board of the YMCA of Greater Halifax/Dartmouth, Commodore of the Canadian Canoe Association (now CanoeKayak Canada), Chair of the Nova Scotia Dragon Boat Association, was founder and Chair of the organizing committee for the Halifax Dragon Boat Festival. He has also played active voluntary leadership roles with the Halifax Chamber of Commerce, Neptune Theatre, the East Coast Music Awards, Sport Nova Scotia and the 1997 and 2009 World Canoe Championships, among others. While in Antigonish, he served as Chair of Marketing for its bid to host the 2011 Canada Winter Games. Since moving back to Halifax, he has served as a director of Neptune Theatre, United Way of Halifax (Chair), the Nova Scotia Sport Hall of Fame, the Alzheimer's Society of Nova Scotia and Churchill Academy, a private not-for-profit school for students with learning disabilities.