About the Dean
Dr. Jennifer Andrews is the Dean of the Faculty of Arts and Social Sciences (FASS) and a Professor in the Department of English. She was appointed in July of 2022. Prior to this appointment, she served as a Professor and Chair of the Department of English at UNB (2013-2016) and the President of the Association of Canadian College and University Chairs of English (2018-2020). She is honoured to work on the traditional territory of the Mi'kmaw, and to acknowledge and celebrate the histories, legacies and contributions of Black Nova Scotians. Dr. Andrews is delighted to have joined Dalhousie University and to serve as a champion for FASS.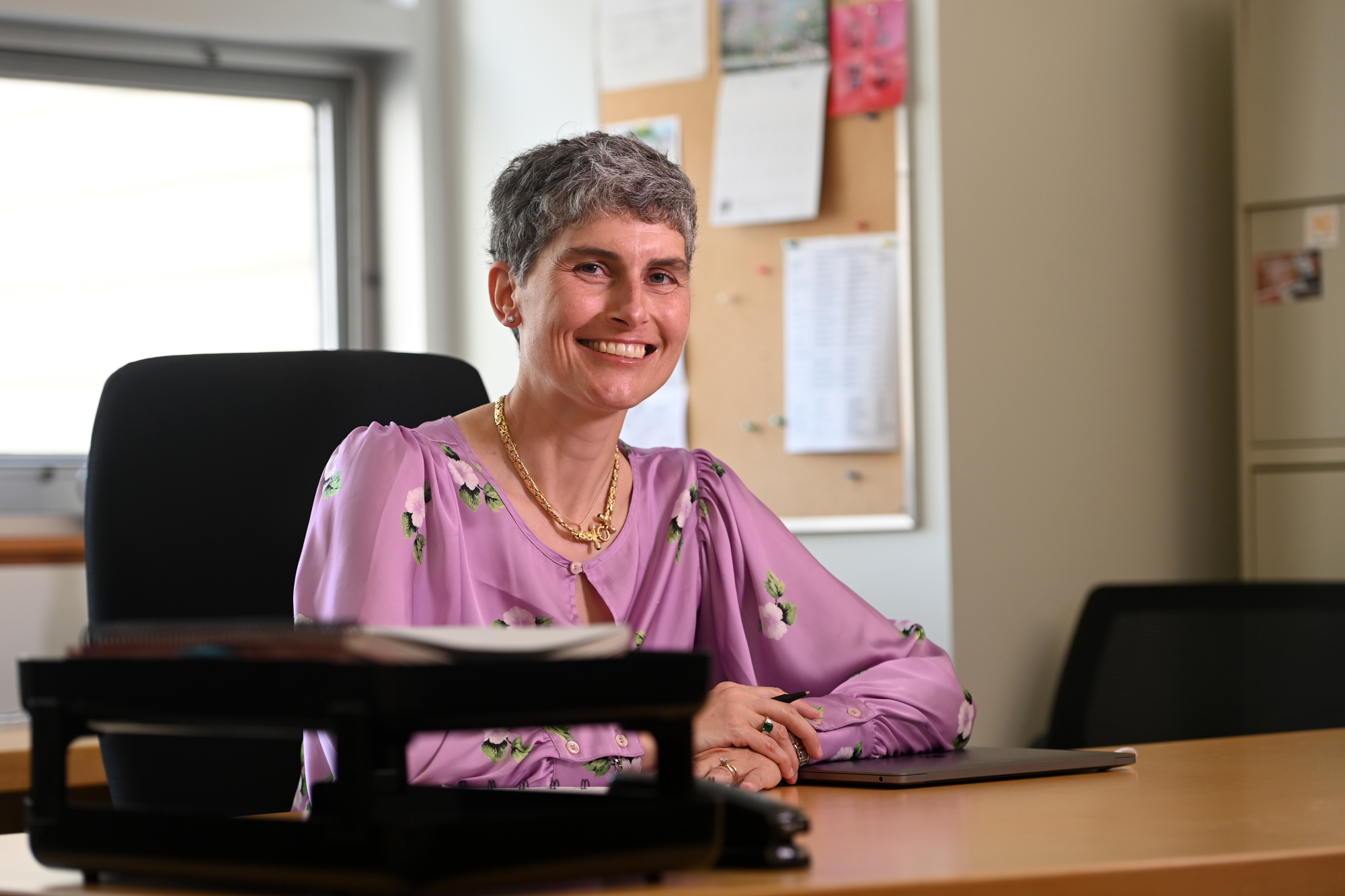 Trained at McGill University (Hons BA), the University of Toronto (MA and PhD), and the University of Arizona (Fulbright scholar and SSHRC Post-Doctoral Fellow), Dr. Andrews taught and studied Canadian and American literatures in English, Indigenous literatures of Turtle Island, literary theory, and cultural studies at UNB for 23 years, before moving to Dalhousie. She is a prolific researcher, having published three monographs and over thirty book chapters and peer-reviewed articles. Dr. Andrews was also the co-editor of Studies in Canadian Literature (2002-2012) and has served on multiple SSHRC and ASPP committees, along with several journal boards, over the course of her career. She currently holds a SSHRC Insight Grant (2022-2027). Dr. Andrews is delighted to continue to teach and mentor students at Dalhousie and to help shape the student experience in FASS at Dalhousie as an instructor and in her capacity as Dean of FASS.
As part of her scholarly and teaching interests in BIPOC texts and students, Dr. Andrews taught the Fundamentals of Clear Writing, for the Mi'kmaq-Wolastoqey Centre's Bridging Year Program from 2017 to 2019, before bringing on an Indigenous scholar to take over the role. She also co-created and co-led a departmental committee to create safe spaces and environments in English at UNB. In her role as FASS Dean, Dr. Andrews led the team that received approval for the first Black and African Diaspora Studies program in Canada in June of 2023.
Dr. Andrews is the parent of two (almost) adult children. She enjoys reading mystery novels, going to live opera, and exploring the incredible beaches of Nova Scotia!