Chancellor
About Rustum Southwell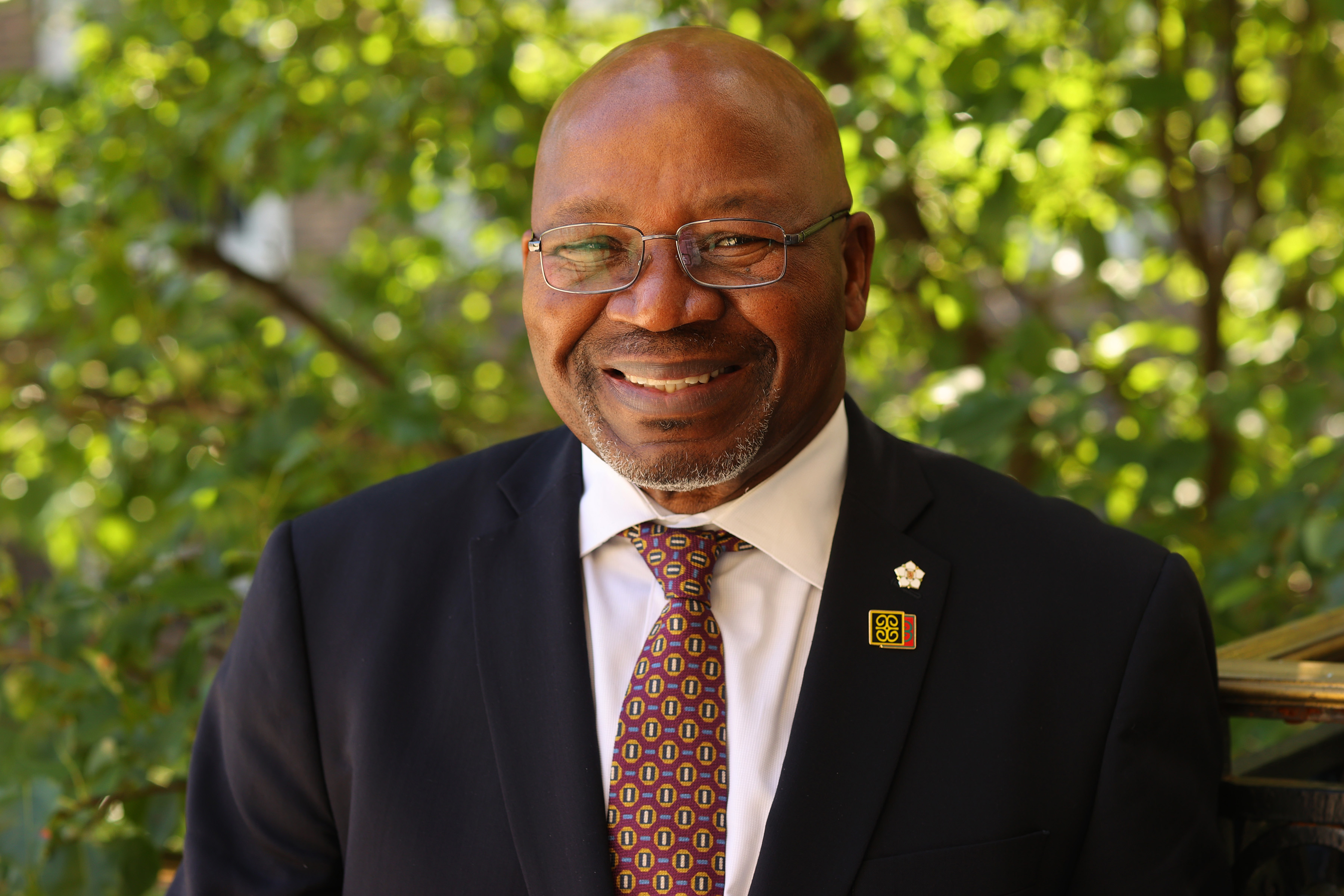 Dr. Rustum Southwell is Dalhousie University's ninth Chancellor.
One of Nova Scotia's most prominent community and business leaders, Dr. Southwell is best known as the founding CEO of the Black Business Initiative (BBI). Originally from Saint Kitts / Nevis, Southwell arrived in Halifax in 1972 and has been contributing to Nova Scotia's business landscape ever since.
Dr. Southwell began his business career in the food industry as one of the province's first Black franchise owners. After several years managing restaurants, he moved on to become executive director of the African Canadian Business Development Centre, precursor to BBI.
In 1996, Dr. Southwell became founding CEO of the BBI. His leadership has resulted in 25 years of unprecedented growth and impact. BBI has created over 1,500 jobs and has provided business training to over 1,000 aspiring entrepreneurs. Recently, he led the organization into its next phase of growth by expanding across the Atlantic Provinces. He is also renowned nationally and internationally for his work on Black Entrepreneurial and community development, as a co-founder of the FACE coalition and the Supporting Black Canadian Communities Initiative.
In addition to business excellence, Dr. Southwell has demonstrated his commitment to community. He has served as co-chair of the African Heritage Month Committee, and as the first chair of Hope Blooms Youth Ventures Inc. He has also served on many boards including the Halifax Chamber of Commerce, the Waterfront Development Corporation (now Develop Nova Scotia), and United Way Halifax. He served as a member of the Board of Governors of Nova Scotia Community College (NSCC), the Black Loyalist Heritage Society, and the Community Consultative Committee of the Halifax Stanfield International Airport Authority (HSIAA).
Among his many accolades are the Queen Elizabeth II Diamond and Platinum Jubilee Medals. He has received honorary doctorate degrees from Dalhousie and Saint Mary's universities, and an honorary diploma from NSCC. Recently, he was inducted into the Nova Scotia Business Hall of Fame and the Order of Nova Scotia.