Indigenous Student Programming
Pjila'si & Welcome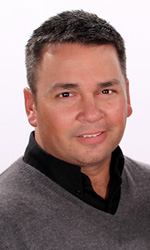 My name is Art Stevens and I am the Manager of Indigenous Students on Dalhousie's Agricultural Campus in Truro, Nova Scotia.

I want to support your academic journey every step of the way. Dalhousie's Faculty of Agriculture in Truro offers the Indigenous Student Access Pathway (ISAP), which is a valuable step toward your university degree.

If you would like to know more about ISAP, please reach out to me directly at arthur.stevens@dal.ca. I can also be reached in my office at 902.896.4486 or 902.956.9270.


Updates

2019 Canada Post Awards for Indigenous Students - Apply by August 31st - [PDF - 2MB]


Agriculture and Agri-Food Canada ARE HIRING! Student Employment Opportunities [PDF]

From May 24th-26th DalAC will host the first Awtiget Summer Camp for Indigenous students, with funding from FCC. Details coming soon. Space is limited, so check back often for updates.

Indigenous Student Access Pathway
Our one-year program offers First Nations, Métis and Inuit students an opportunity to complete university courses in our culturally supportive and friendly campus community in Truro, Nova Scotia. It is open to direct-from-high-school students, mature students and those with previous post-secondary experience who have some but not all of the pre-requisites for standard admission.
Awtiget Summer Camp - Summer 2019
The Awtiget Indigenous Student Mini-University Camp gives you a taste of university life. Awtiget is open to all Indigenous students (First Nations, status/non-status, Métis and Inuit) in Grades 8 to 11. Visit the Awtiget page for more information.

Traditional Smudging
The Student Learning Commons is proud to offer traditional smudging. The building includes the CIBC Multicultural Centre, which is equipped with the appropriate ventilation and sage bundles for students and elders to use our smudging facilities.
Visit Us
Visit us and get to know our campus. Art Stevens, Manager of Indigenous Students, is located in the Dairy Building, 11 Sipu Awti Road. Reach out to Art to arrange a meeting or simply drop in - someone will be here to help you.
Financial Help
We're committed to helping you find ways to fund your education. Indspire, an Indigenous-led registered charity that invests in the education of Indigenous people, also offers bursaries and scholarships. For a complete listing of scholarships and bursaries, please contact the Indigenous Student Advisor or visit Money Matters.
Academic Support
We want to support your academic journey every step of the way. Dalhousie has lots of academic support programs and services available, some of which are available exclusively to Indigenous students.