New to Dal ‑ Agricultural Campus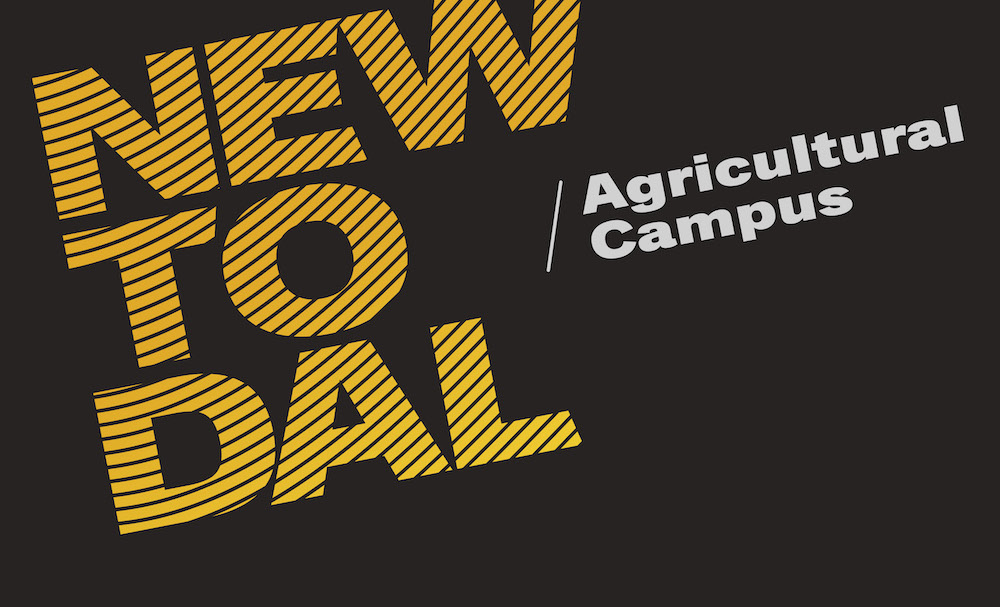 New to Dal - Winter 2022
New to Dal - Agricultual Campus programming is how we welcome new Dal AC students to campus. This year due to COVID-19 and to ensure the safety of our students we will be offering a hybrid program with in-person and virtual events. We invite you to meet with us virtually to become familiar with the virtual campus supports, and start making lasting connections with your fellow Aggies. Through fun but important programming we will help you connect with other students and learn the tools you need, to help you be successful in University and beyond.
New to Dal Programming at the Agricultural Campus is for all new students who will be studying with the Faculty of Agriculture. Events are open to:
students entering through an articulation agreement with our partner institutions,
transfer students,
visiting students,
mature students,
international students,
Canadian students,
internal transfers from other Dalhousie Faculties,
and students joining us from secondary school.
New to Dal programming will include many fun and informative events hosted by your Dalhousie Agricultural Student Association (DASA), the Student Success Centre team, and other university partners. 
Students will have access to virtual material through their Dalhousie BrightSpace account.
Please continue to monitor this page for more details as they become available and join the Incoming Truro Class of 2021-22 within the Dal Mobile App to begin meeting other new students and stay informed about important information for New Students.