Indigenous Student Access Pathway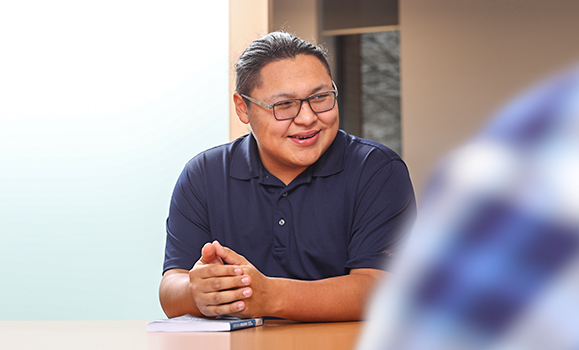 Our one-year program offers First Nations, Métis and Inuit students an opportunity to complete university courses in our culturally supportive and friendly campus community in Truro, Nova Scotia. It is open to direct-from-high-school students, mature students and those with previous post-secondary experience who have some but not all of the pre-requisites for standard admission.
About the program
ISAP participants will gain access to a pathway to admissions, allowing them to upgrade their academic standing to meet Dalhousie University's degree program admissions requirements. The ISAP program is designed to support Indigenous students academically and culturally while enrolling them in up to 6 university credit granting courses over the duration of the 1 year program.
Eligibility
To be eligible for the prgram, participants must:
identify as Indigenous (ie. one of the three Federally recognized indigenous groups: First Nations, Metis, and Inuit).
completed a high school diploma or equivalent
not meet the current Dalhousie minimum admissions requirements
How to apply
How to apply:
complete a Dalhousie Undergraduate Application and save before emailing to waive the application fee
have your high school transcript sent directly from the issuing school
submit a 250 word letter of intent outlining your academic goals and how the ISAP program would help you accomplish them
provide evidence of your Indigenous connection by way of a "Status card" or a letter of support directly from the Indigenous community you identify with
Have two reference letters sent from different individuals with phone numbers
Have these items sent directly to Keah.Gloade@dal.ca with "ISAP-Your Name" as the subject.