Community Day 2018

July 19th, 2018- Rain or Shine!
10am - 2pm
Our Community Day attracts hundreds of visitors to campus for four hours of fun and hands-on experiences all focused on agriculture. We have so much for you to see and do - and learn!
The Dalhousie Agricultural Campus invites you to join us on Thursday July 19th, from 10am to 2pm for a fun and jam-packed day on campus. Everyone is welcome to attend this FREE event!
PLEASE NOTE THE ENTRANCE TO CAMPUS FROM PICTOU ROAD (via CUMMING DRIVE) IS CLOSED. PLEASE USE ALTERNATE ROUTES TO ENTER CAMPUS.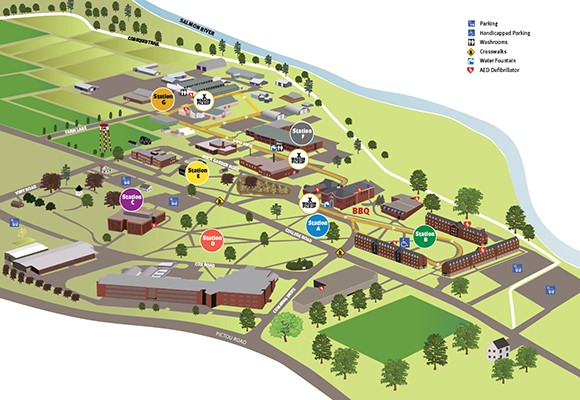 The Community Day Map is now available to download [PDF - 8Mb]

Halifax - Truro Bus

If you're a staff member, faculty member or current student of Dalhousie University in Halifax, you need to book your seat on our bus travelling to Truro on Thursday, July 19th for our annual Community Day. We're offering FREE round-trip transportation from Halifax to Truro so you can partake in an event that is a 40-year tradition on our campus! Enjoy an ice cream treat while hopping on our wagon rides and tour our beautiful grounds. Explore our gardens, meet our researchers, take home a plant, visit our blacksmith and farm, and come away with new facts and figures about your local and global agriculture industry.

Contact our Marketing Manager, Mary-Eleanor Power, mfpower@dal.ca or 902-890-3433, to book your seat on the bus today! Space is limited. This offer is only available to current staff members, faculty members and students of Dalhousie University.