Athletics & Recreation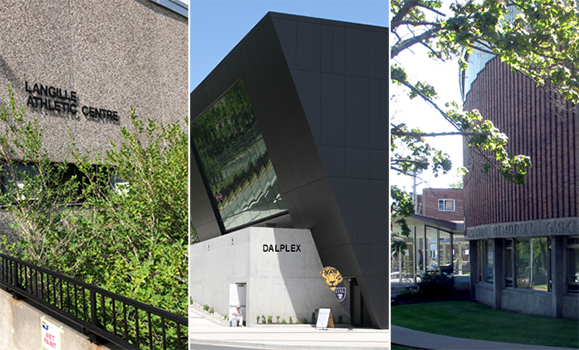 Dear valued Langille Athletic Centre members and community:

We are reaching out again amid the continued concerns around Novel Coronavirus (COVID‑19).  Based on nation-wide efforts to continue social distancing, Dalhousie University has made the decision to extend the closure of all of its athletic facilities (the Langille Athletic Centre, Dalplex, Studley Gym, Wickwire Field and Sexton Gym) until May 1, 2020.
What does this mean for your membership?
We will continue to extend your membership for the length of the closure. 
Lockers
We are unable to allow anyone access to the building to retrieve items from their lockers.
 
Updates
We are committed to keeping our valued members up to date as we continue to navigate this unprecedented situation and will share any new information as it becomes available.
 
We hope you are continuing to stay active and remain safe.  
 
Thank you for your patience and understanding.


_____________________________________________________
We have lots of activities planned for every level of participation – fitness, recreation, club and varsity . Keep an eye on the screens around campus and follow us on Facebook (Rocky the Ram) and Instagram (@dalacrams). A brief synopsis of what we have for you follows:
Bike Loans
We have a fleet of 12 bikes that are available for your use. Whether its to get to the bank, go shopping, or go for a leisurely ride to see the area, we have a bike to fit your needs. Check in at the Langille Athletic Centre to start the loan process – remember , if you are under 19 you will need a parent or guardian to sign a waiver.
Cardio/Weight Rooms and Courts
As a DAL AC student, you have access to the Langille Athletic Centre for fitness, weight rooms, squash, badminton, basketball and volleyball. Come early morning , between classes or after your academic day is done. Just show your DalID and take advantage of our great facility and equipment to keep your mind and body fit!
Special Events
We plan events during the year – sometimes for individual participation, sometimes in groups. In the fall, join your house team for a a variety of sports. In the winter semester, keep an eye out for ski trips and opportunities to participate in DASA co-sponsored House Challenges and activities. Keep watching social media and the Campus screens for the next event!!
Fitness Classes
Free fitness classes for DAL AC students are held twice a week during the regular school year. Yoga and Kick Boxing are part of the regular rotation but keep an eye out for new classes and join in!