Education
Human Rights and Equity Services is pleased to offer some of our diversity and inclusion related workshops to the Dalhousie community. These open sessions will create opportunities for discussion, growth and community engagement.
To request a presentation, workshop, or education-based trainings please email our Education Advisor, Amanda Wilneff: amanda.wilneff@dal.ca. Please note that we do our best to accommodate all requests, however, due to the high volume received at certain times of year and availability of resources, we cannot guarantee confimration of all requests.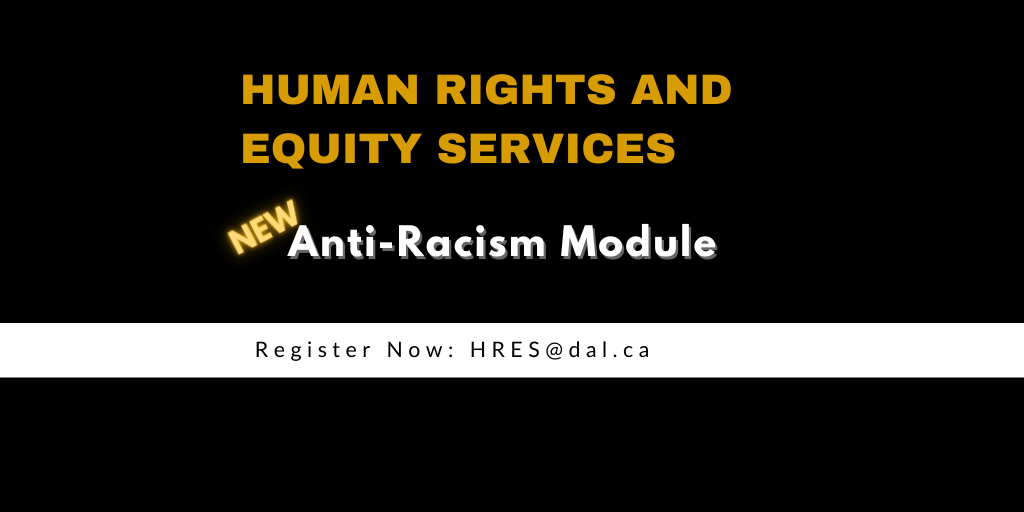 Anti-Racism 101 Module 
The asynchronous Anti-Racism Module provides a foundational overview of the ways in which Anti-Racism manifests within us, on our campuses, and in our communities. Through the exploration of concepts such as microaggressions, unconscious bias, Anti-Black and Anti-Indigenous racism, accountability and more, this workshop provides avenues of learning but most importantly implores as all to commit to changing our behaviours, attitudes and actions today. Dalhousie faculty, staff and students can register and access the module via Brightspace; once registered, the module will appear in your Courses. Please let us know if you have any questions or difficulty accessing the material: HRES@dal.ca.