Queer Faculty Staff Caucus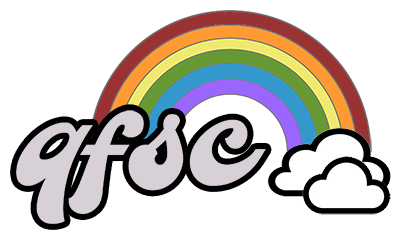 The QFSC seeks to build a university community where people of all sexual orientations and gender identities feel heard, affirmed, valued, and respected. We do this partly by promoting awareness of and education around 2SLGBTQIA+ identities and communities; engaging in social justice activities that improve the working and learning environments for queer faculty and staff; and providing support and social opportunities for 2SLGBTQIA+ staff, faculty, and the broader communities.
Terms of Reference
We are undergoing a process of revising our original ToR. Currently, they read:
We create safe spaces to discuss and address 2SLGBTQIA+ equity, diversity and inclusion issues on campus;
We facilitate community-building events;
We listen to the needs of the 2SLGBTQIA+ communities and advocate for change at Dalhousie University;
We develop partnerships with Dalhousie University departments and organizations to ensure 2SLGBTQIA+ representation;
We support Dalhousie University's commitment to diversity and its efforts to achieve a truly inclusive workplace;
We support Dalhousie University's policy of employment equity, particularly in relation to sexual orientation and gender identity, in advocating for a welcoming and diverse academic working environment. 
Contact Us
If you would like to learn more about the Queer Faculty Staff Caucus, or are a staff or faculty member at Dalhousie University or King's and would like to get involved, please email us at QFSC@dal.ca.