Elders in Residence and Traditional Knowledge Keepers
Letter to Dalhousie Community on Elders In Residence Program
Kwe' / Greetings,
The Elder's In Residence Program (EIR) at Dalhousie has been undergoing a review resulting in some changes to enhance the services provided to Mi'kmaw and Indigenous Students at Dalhousie University.
As Director of Indigenous Community Engagement at Dalhousie University I am pleased to provide an update and our general plan moving forward. The administration and coordination tasks for the program has been transferred to my office.
The part time coordination services previously filled by Elder Geri Tremblay will be now coordinated through our office. Geri's coordinator contract ended on March 31, 2021 as we embark upon a revised program.  I want to extend my appreciation and thanks to Elder Geri for her dedicated years of service to the EIR program as the coordinator.
The elder's program is still in place at Dal and students may still request elder's support. It still remains and always will be a priority with the University. These revisions and enhancements were identified in the Indigenous Strategy Findings at Dalhousie which I am guided by in this position. It will be enhanced to include more elders from L'nu territory, to offer recommendations for Traditional Knowledge Keepers when requested as well as to make the service more accessible and inclusive for the Mi'kmaw and Indigenous Students at Dal.
Again, thank you to Elder Geri and to all the Elders who have contributed time and devotion to supporting the EIR program for students and the university.
M'sit Nokomaq. Wela'lioq.
Catherine Martin
Director, Indigenous Community Engagement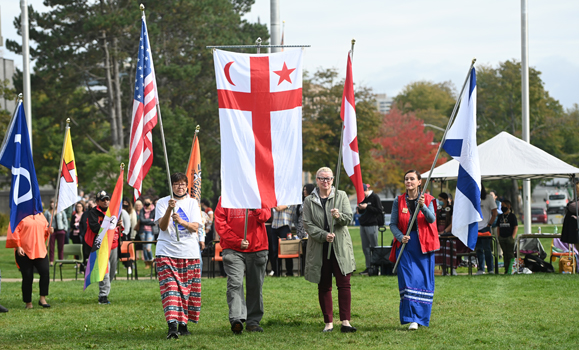 The office of the Director of Indigenous Community Engagement is there to ensure that:
You are guided appropriately;
You understand the respectful offering of gifts;
Dalhousie community ensures the respectful treatment of Elders;
The Elders-in-Residence Program builds an awareness of other services that may be available upon request.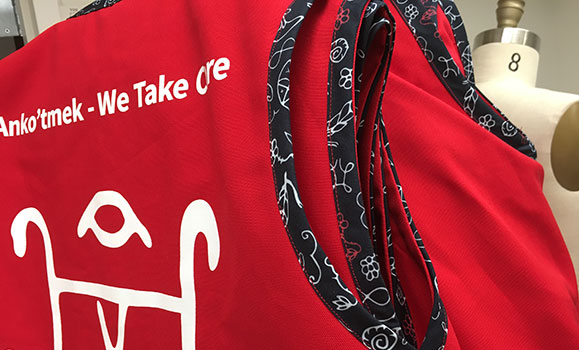 The Smudging Ceremony is a purifying and cleansing ceremony for individuals, gatherings and spaces. Smudging is also used as a protection for the Elder. Know that smudging is an integral part of some ceremonies. The Elder will know the protocol to follow.
When the Elder is finished with their teachings, s/he will hand the meeting back to you. Again, do not impose a time limit on the Elder – they know what is appropriate. Never interrupt the Elder.
The main purpose of Elders-in-Residence and Indigenous Knowledge Keepers Program is to provide support and counsel to Indigenous students attending Dalhousie University. The program mandate is to focus on the needs of Indigenous Students throughout the year.
The elder's in-residence program resources are used for Indigenous student supports and activities.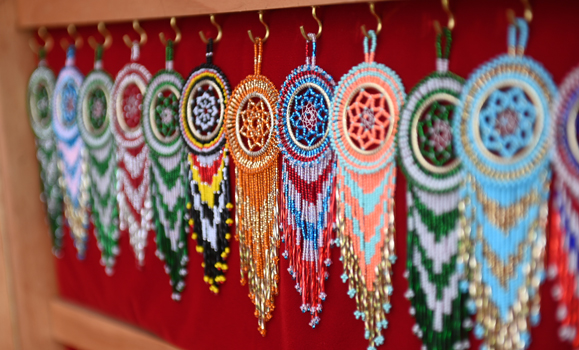 Respectful treatment of our Elders and the Indigenous knowledge Keepers is of utmost importance especially as we move forward together in this time of Truth and Reconciliation. (TRC: Calls to Action - DocumentCloud )