Contact
 
Human Rights & Equity Services
Temporarily located in the International Centre at 1246 LeMarchant Street, Suite 1200.
Mailing address:
Henry Hicks Academic Administration Building, Dalhousie University
c/o The President's Office
6299 South Street, room 2
Halifax, NS  B3H 4R2
P.O. Box 15000
Phone: (902) 494-6672 
Fax: (902) 425-1207
Email: HRES@dal.ca
Map: Find us on the Dal campus map
Office Hours
Monday - Friday
8:30 a.m. to 4:30 p.m.
(The office is closed from 12-1pm for lunch)
The next in-person Advisor office hours on the Agricultural Campus will be on Thursday, May 31st. Please contact Nicole McKeever Nicole.McKeever@dal.ca / 902-494-1305 or call the main office line (902-494-6672) to book an appointment.
Alternate appointments are available at the Agricultural Campus, please contact the main office.
Human Rights and Equity Services Team 
Acting Administrative/Intake Coordinator (Special Projects)
Amanda MacLeod
902-494-6672
HRES@dal.ca
Crystal Ragush (parental leave)
Director, Human Rights and Case Management (Discrimination, Accommodation)  
Lisa DeLong 
902-494-6672
Advisor (Personal Harassment/Conflict)
Nicole McKeever
902-494-1305
Advisor (Sexualized Violence)
Melissa MacKay
902-494-2704 
Education Advisor  
Position temporarily vacant.
Coordinator, Research Analytics (Institutional Analyst)
Meghan Wagstaff
902-494-7131 
Project Coordinator
Amina Abawajy
902-494-6672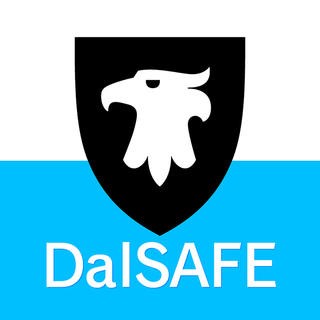 DalSAFE is a mobile app providing quick and easy access to Security Services, Tiger Patrol, Mobile BlueLight, campus notices, parking info, and many other resources to enhance personal safety.

We try our best to keep our office and events free of scents and fragrances. These may cause health problems for staff and visitors. We ask for your cooperation by not wearing perfumes, aftershave, lotions or any other scented products when visiting us.