Notices
ENVS Advising office hours:
ENVS Academic Advisors, Dr. Susan Gass or Dr. Amy Mui, will meet with anyone who has questions about degree requirements or any advising questions at all.
Contact them at susan.gass@dal.ca or amy.mui@dal.ca
Advising office hours:
Sue: Thursdays, 1 to 3 pm in LSC 809
Amy: Wednesdays, 1 to 3 pm in LSC 813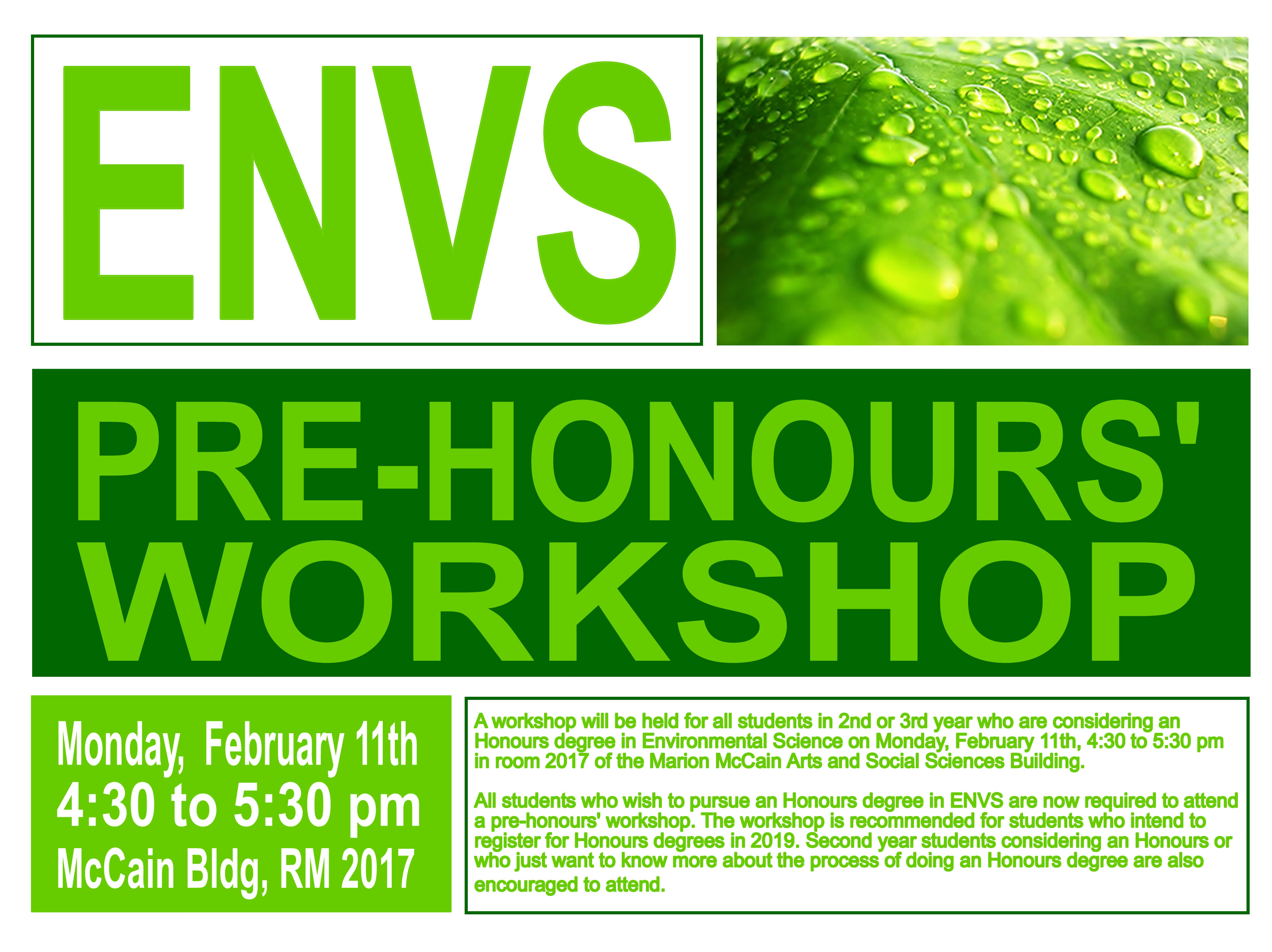 ESS Lectures
Thursdays, 7:00 pm
Ondaatje Thtr, Marion McCain Bldg
Kudos
Congratulations to all our 2017-18 Environmental Science graduates for all you've achieved. All the best as you venture forth to make your mark on the world.
Congratulations!
Congratulations to all ENVS grad award winners:

University Medal in Environmental Science: Lobke Rotteveel
Environmental Science Thesis Prize: Riyana Manerikar
2017-18 Environmental Science Honours Society Members: 

Sarah Aspinall, Lauren Ballantyne, Emily Bibeau, Adam Buchholz, Jasmin Burchell, Claire Christie, James Coons, Kevin Duffin, Heba Jarrar, Coleman Kettenbach, Rachel Labonte, Riyana Manerikar, Lobke Rotteveel, Michael Smith, Emily Stone, Jessica Tam
Congratulations to Amy Frost-Wicks, winner of the 2018-19 Art and Dorothy Cooke Memorial Research Scholarship.
Congratulations to all ENVS award winners, announced at the Career Panel Discussion with ENVS Alumni on March 23rd:
 The 2017-18 Environmental Science Award co-winners are Moira Anderson and Zhanhang Wang. 
The Owen Hertzman Prize co-winners for 2017-18 are Lauren Ballantyne and Julia Baak.
And the Pearson Education Canada Book Prize winner for 2017-18 is Julia Fast.