Sometimes it can be interesting to have a glimpse into how others see us. When it comes to universities, international rankings are a valuable way to get that outsider perspective.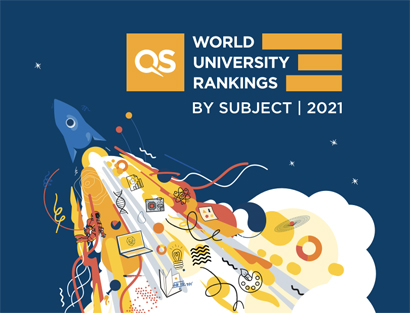 The QS World University Rankings by Subject 2021, released earlier this month, considered 1,453 institutions across 51 subjects in five subject areas.

This year, Dalhousie was ranked in four out of five broad subject areas. The university saw improvement in both 'Natural Sciences' and 'Social Sciences and Management', while also receiving a top 200 global ranking in 'Life Sciences and Medicine'.
Strong subjects

Our rankings for individual subjects (disciplines) included placing top 100 globally in the disciplines of 'Earth and Marine Sciences', and three disciplines that have been newly introduced into the rankings: 'Geology', 'Geophysics' and 'Petroleum Engineering.' We also ranked in the top 150 for 'Nursing'.

Domestically, the results mean that Dalhousie tied at third in the country for 'Petroleum Engineering' and placed fifth for 'Earth and Marine Sciences'. The university is also tied at fifth nationally for 'Geology' and for 'Geophysics'; sixth for 'Pharmacy and Pharmacology'; eighth for 'Biological Sciences'; ninth for 'Agriculture and Forestry', and for 'Medicine'; and both 'Nursing' and 'Law' tied at tenth in Canada.

"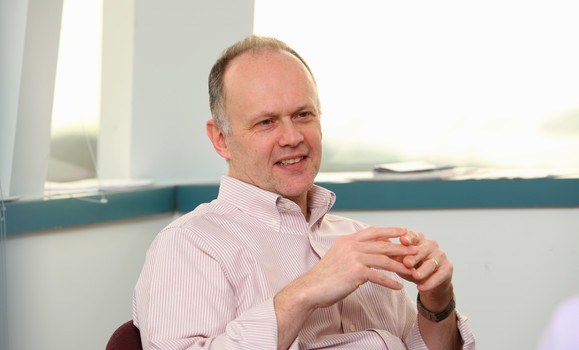 The Faculty of Science is proud to be leading work in disciplines placed in the top 100 globally and top five in Canada," says Chris Moore (shown left), dean of the Faculty of Science. "This achievement represents the tremendous and diverse strength we have in various areas of science at Dal and truly elevates our position globally."
External sources

The QS subject rankings are based on a compilation of four sources: QS's global surveys of academics and employers, research citations per paper and h-index in the relevant subject. Citations and h-index are sourced from Elsevier's Scopus database. The index is based on the set of the academic's most cited papers and the number of citations that they have received in other publications.

The four sources are weighted differently for each subject area to allow for differences in the way excellence in the field is best captured. For example, the 'Arts and Humanities' rankings are derived from a formula of 60 per cent academic reputation, 20 per cent employer reputation, 10 per cent citations per paper and 10 per cent H-index, while the 'Life Sciences and Medicine' formula is 40 per cent academic reputation, 10 per cent employer reputation, 25 per cent citations per paper and 25 per cent H-index.
Ranking the rankings

Of the numerous global ranking bodies, Quacquerelli Symonds (QS) is one of the three main organizations Dalhousie chooses to engage with. The university also participates in the Academic Ranking of World Universities (ARWU, or 'Shanghai Ranking') and Times Higher Education World University Rankings (THE WUR).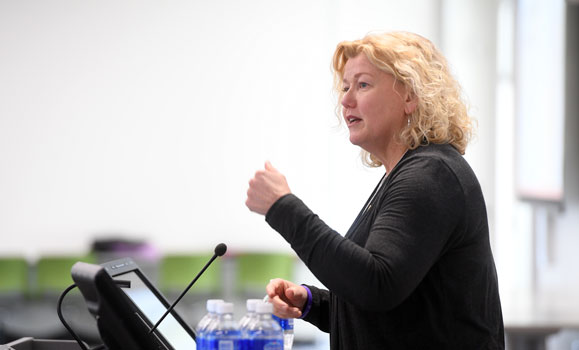 In addition to use by potential students as they choose where to study, these rankings can provide valuable insight into what external peers and partners see as the university's strengths and areas for improvement. This can help us understand our role and impact in a regional, national, and global context, as well as providing guidance for how we can build and track mission-based aspirations.

"This achievement is something we can all take great pride in," says Alice Aiken (shown above right), vice president research and innovation. "Rankings do not fundamentally change Dalhousie's ethos as an institution, but they help us to showcase what we do well and understand where we can improve in comparison to other universities."
Strategic approach

Within the next few months Dalhousie will be sharing and then rolling out a rankings strategy to help coordinate and focus our efforts on key ranking factors that highlight existing institutional excellence, as well as on areas we need to improve to reach our goals in research and teaching.

The university will use assessments such as the QS World University Rankings to compare year-over-year performance within the university against selected peer universities and across all universities that participate in the rankings.