Community & Culture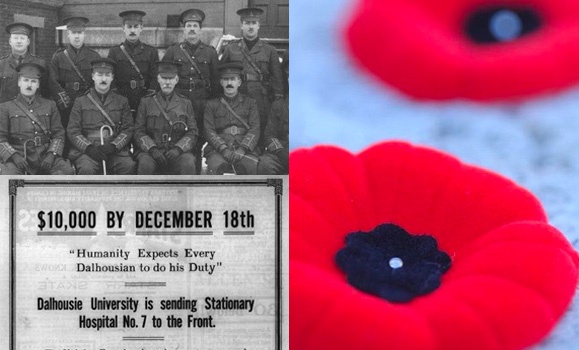 Ahead of Remembrance Day weekend, take a look back at what Dalhousie was like during the two World Wars, from field hospitals at the front to soaring post-war enrolment that changed the university forever. Read more.
Featured News

Resilience or reluctance: what is driving the policy behind how Atlantic Canada is preparing to adapt to climate change? That's what a panel of experts considered on campus last week, hosted by the MacEachen Institute.

A group of high-school students from Sacred Heart School of Halifax recently had the opportunity to visit the Emera ideaHUB and learn how an idea can be transformed into a marketable product.

Thursday, September 26, 2019
Nearly 300 Dalhousie business students and 120 employer partners representing 40 different organizations came together in early September for Rowe Networking Night, an epic evening of networking on campus.