Community & Culture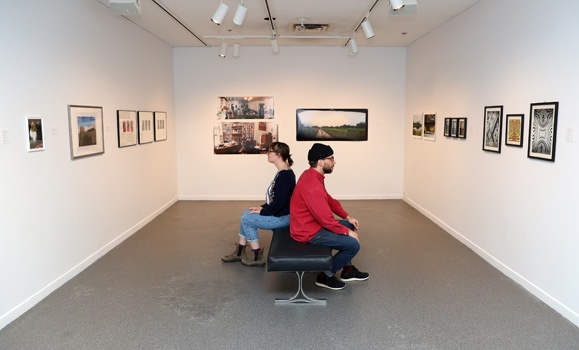 The Dalhousie Art Gallery's Student, Staff, Faculty and Alumni Exhibition, on until the 21st, is an annual December highlight. Read more.
Featured News

Thursday, December 13, 2018
For Dal pianist Tim Crofts, the opportunity to help George Elliott Clarke perform his epic poem, "The Story of Dalhousie, or The University as Insurgency," has turned into an immensely rewarding, year-long collaboration.

Wednesday, December 5, 2018
The Dalhousie School of Social Work's Community Clinic celebrated the opening of an accessible new location last month and marked four years of providing a wide range of critical support services to people in need.

Wednesday, November 28, 2018
It was an evening full of uplifting inspiration at the ninth-annual Dalhousie Tigers Women in Leadership Spotlight Dinner, which brought together more than 300 guests to show support for the student-athlete leaders of the Tigers women's basketball and volleyball teams.