Community & Culture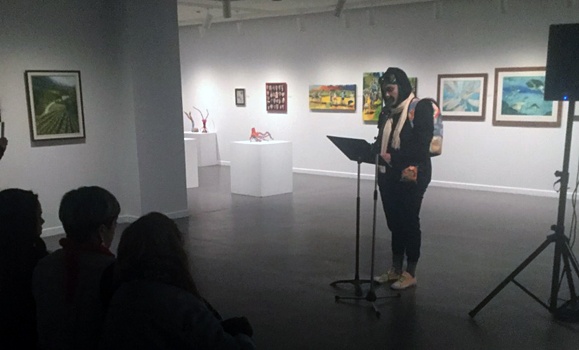 The Dalhousie Art Gallery's annual showcase of student, staff, faculty and alumni work has taken a more artistically diverse tone this year, with an unprecedented amount of media, audio and performance work added to the more traditional visual creations. Read more.
Featured News

Thursday, December 5, 2019
This Friday is the National Day of Remembrance and Action on Violence against Women. Dalhousie's Faculty of Engineering is one of several Canadian schools participating in École Polytechnique's 30th annual national remembrance ceremony this year via a live video-link broadcast.

Thursday, November 21, 2019
About 40 African Nova Scotian youth spent this past Monday morning sketching, building and learning about architecture at the Black Cultural Centre in Cherry Brook, part of a new outreach partnership initiated by the Nova Scotia Association of Architects with Dalhousie.

A group of high-school students from Sacred Heart School of Halifax recently had the opportunity to visit the Emera ideaHUB and learn how an idea can be transformed into a marketable product.