Community & Culture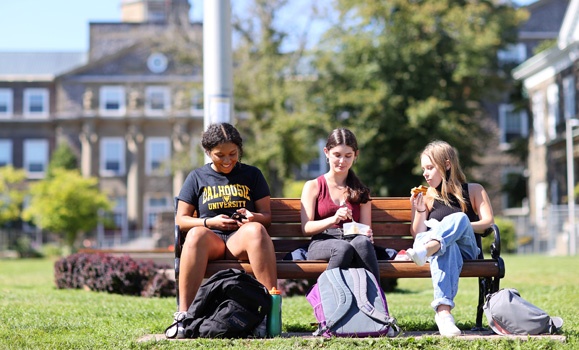 Dalhousie's campuses are buzzing with activity these days as students, staff and faculty arrive at the university, some for the first time ever. Take a tour around campus to see what it looks like to be together again. Read more.
Featured News

When students, faculty and staff return to the Dal campus in the coming days, it'll be hard to miss a large, new addition to the Carleton Quad — a large, wedding-style tent open to anyone in the Dal Health and Med communities that serves as an innovative, temporary solution to reduced gathering spaces.

As housing heats up as one of the most pressing concerns in Halifax and across the country, a new course in Dalhousie's School of Planning is set to introduce students to the issues that inform housing policy in Canada.

A small ground-breaking ceremony was held last week for Dal's new pollinator garden, a project produced by the Dalhousie Art Gallery in collaboration with members of the Indigenous Advisory Council as a tribute to the late Mike MacDonald — a queer Mi'kmaq artist.