Community & Culture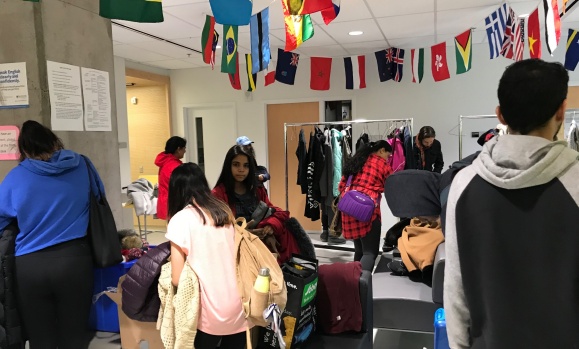 Each year, Dal's International Centre collects donations of winter coats, scarves, hats and more from the Dal community, and helps distribute them to international students readying themselves for a Nova Scotia winter. Read more.
Featured News

As Canada marks the 100th anniversary of the First World War's end, learn more about the university's wartime contributions — including the Dal-led No. 7 Stationary Hospital.

Dalhousie University, the National Film Board of Canada, the Ocean Frontier Institute and Ingenium team up to take young learners on an immersive ocean journey like never before.

With Canada marking National Breastfeeding Week, learn more about Dal's Breastfeeding Guidelines, established earlier this year to provide students, employees and all in the Dal community with information about supports and resources on campus.