Community & Culture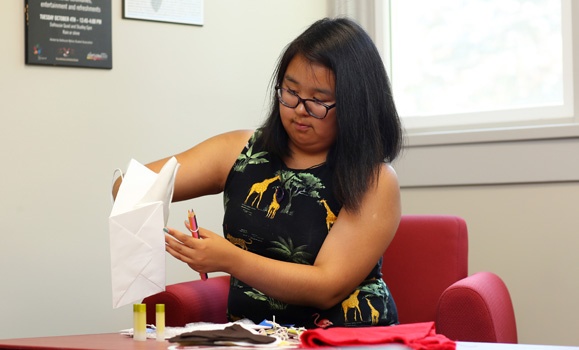 Suupie Idlout would normally spend her summer at home in Resolute, Nunavut — the second-most northern community in Canada. Instead, thanks to the Northern Youth Abroad Canadian Program, she got to travel to Halifax for a work placement with Dal's Indigenous Student Centre. Read more.
Featured News

For two decades, Let's Talk Science at Dal has been bringing together university students and school kids to spark imagination, enthusiasm and engagement in the sciences. Today, its future is as bright as ever.

Summer was in full swing last Thursday for Community Day on Dal's Agricultural Campus, with sunshine and warm temperatures providing ideal conditions for exploring the Truro campus's many wonders.

An initiative led by Dal students, faculty and volunteers, Soapbox Science took to the Halifax Seaport Market earlier this month to open minds and excite the public with research from some of the region's most talented female scientists.