Community & Culture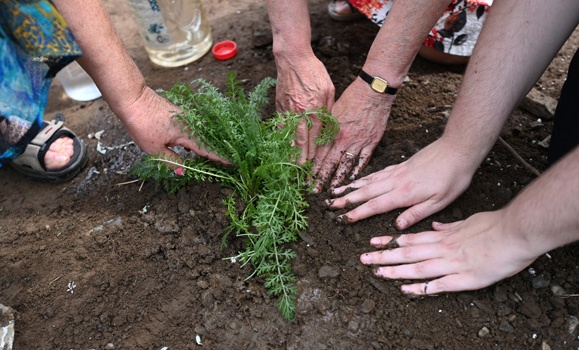 A small ground-breaking ceremony was held last week for Dal's new pollinator garden, a project produced by the Dalhousie Art Gallery in collaboration with members of the Indigenous Advisory Council as a tribute to the late Mike MacDonald — a queer Mi'kmaq artist. Read more.
Featured News

Ingrid Waldron was approached in 2012 by an activist pitching a research project on environmental racism — a term unfamiliar to her at the time. Her work on the topic since has proven powerful in ways she never expected, shaping proposed federal legislation under review now and spawning a popular Netflix film.

The Human Resources program provides equity-deserving, job-ready candidates an opportunity to gain valuable working experience, while developing skills and competencies that may assist in finding further employment at Dalhousie.

Priscilla Lee was practicing for her big year-end cello performance in a Dartmouth parking lot last week to pass the time while waiting for a store to open when she looked up and noticed she had an audience.