Community & Culture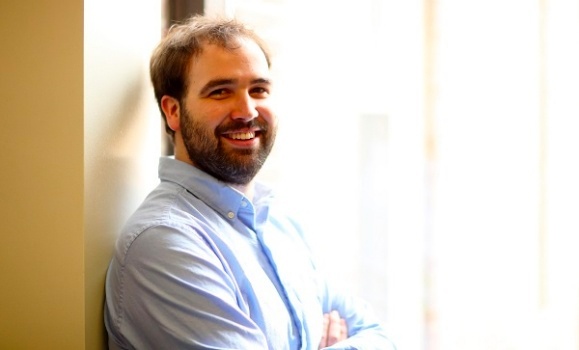 As more and more devices around the home get connected to the internet, security risks are rising. That's why Dal Engineering prof Colin O'Flynn started his company NewAE Technology — and why a partnership with the new Emera ideaHUB is set to take its product development to the next level. Read more.
Featured News

Tuesday, February 12, 2019
Dal ESL teacher Tracy Franz's memoir "My Year of Dirt and Water," which documents her experiences living and teaching in Japan, has earned raves from the New York Times, the Literary Review and elsewhere.

Wednesday, February 6, 2019
Dal's Langille Athletic Centre in Truro has set up treadmills which can be used by dogs to run or walk next to their owners, giving both pooch and human the opportunity to stay active together over the winter months.

Roughly a year before The Bridge premiered at Halifax's Neptune Theatre, Shauntay Grant brought her gospel-inspired play to campus for a public reading that helped the Dal professor and poet fine-tune her theatrical debut.
Archives - Community & Culture