Community & Culture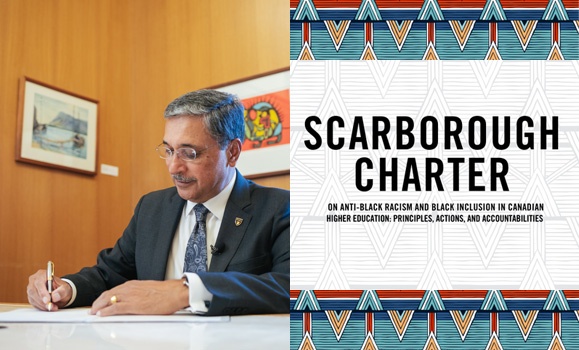 The landmark Scarborough Charter, unveiled at a signing ceremony on Thursday, outlines national postsecondary plan, including concrete actions and accountabilities focused on structural and systemic change. Read more.
Featured News

Thursday, November 25, 2021
Rising grocery costs are preventing many students from having reliable access to healthy meals. The Food Security Project addresses this issue head-on.

Wednesday, November 24, 2021
As the Dalhousie Wind Ensemble returns to the stage this week for the first time in nearly two years, it'll look a little different than usual — and not just because of the new students who've joined the group's ranks.

Tuesday, November 2, 2021
A group of scholars and researchers co-led by a Dalhousie professor has joined forces in an effort to reshape medical and health education in Canada to better reflect the impacts of anti-Black racism on the delivery of care for African Nova Scotians and Black people.
Archives - Community & Culture