Community & Culture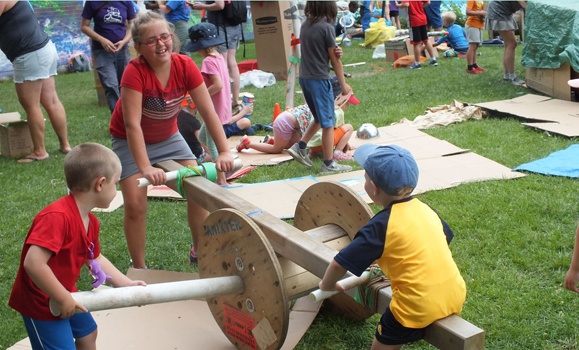 Boxes, buckets, tarps and lumber might not seem like obvious play things — but "loose parts" play can have huge benefits for children, according to the Dal researchers behind a series of fun community events in Halifax this summer. Read more.
Featured News

Technology's impact on the world of business was in full focus at the Black Business Initiative (BBI) Summit last month, with Dalhousie providing support as a keynote sponsor and with several Dal community members as key participants.
Resource and Environmental Management student Julietta Sorensen Kass is offering Halifax residents and visitors alike the chance to exchange texts this summer with some of the towering trees that call the Public Gardens home.
Photo Essay: Members of the Dal community gathered to mark the arrival of summer with the annual Strawberry Jam social event on the Studley Quad.
Archives - Community & Culture