Community & Culture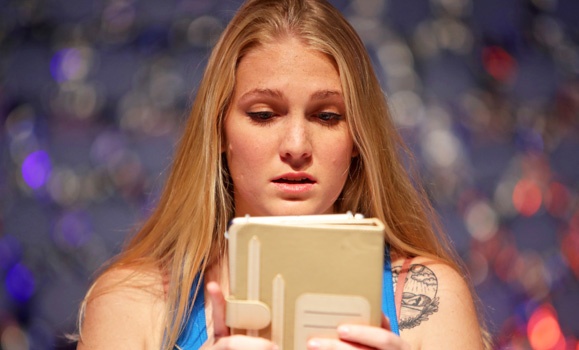 Love and Information, which opens this week in the David Mack. Murray Studio, explores love in the modern age through a unique production featuring interchangeable scenes, compelling settings and stellar performances. Read more.
Featured News

An enterprising group of Dalhousie students set up a mock voting station on campus this week to raise awareness about when, where and how students can cast a ballot in this year's federal election.

Wednesday, October 2, 2019
Dalhousie marked 10 years of the Mawio'mi on campus Monday, with a colourful celebration of culture, diversity and community.

Thursday, September 26, 2019
Nearly 300 Dalhousie business students and 120 employer partners representing 40 different organizations came together in early September for Rowe Networking Night, an epic evening of networking on campus.
Archives - Community & Culture