Community & Culture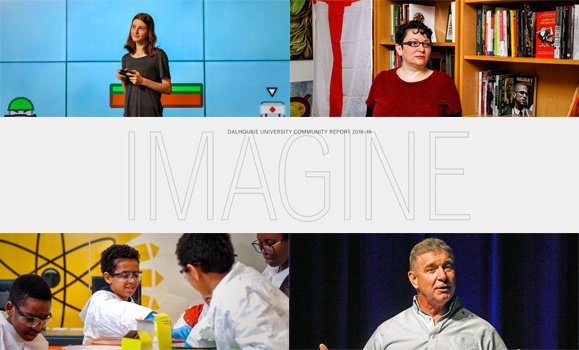 "Imagine: Dalhousie University Community Report 2018-19," released this week, showcases some of the biggest Dalhousie stories and events of the past year, from the university's 200th anniversary and beyond. Read more.
Featured News
In the basement of the Sir James Dunn Law Library, behind an unassuming door, is a room on campus like no other: a new escape room that helps law students put their library research skills to the test.

Fountain School prof Susan Stackhouse has been able to live out her childhood dream of performing live on stage and transferring her knowledge and wisdom to up-and-coming talent for decades. Now, she's been recognized for her impact as recipient of this year's Theatre Nova Scotia Legacy Award.

A unique seed-stage program for massively scalable, science-based companies, Creative Destruction Lab Atlantic is bringing together the best in the Atlantic region with the best in the world.
Archives - Community & Culture