Research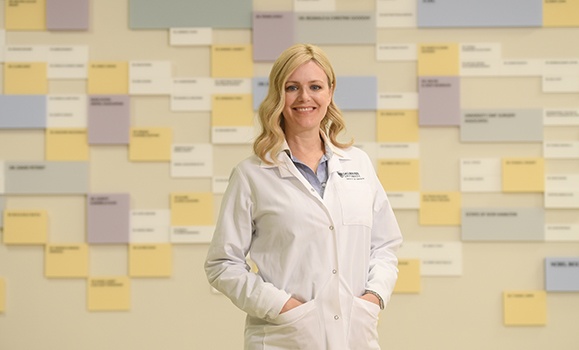 In one of the Faculty of Dentistry's first clinical trials, researchers will study whether a drug used to treat diabetes could prevent an oral cancer that affects people in Atlantic Canada at disproportionately higher rates. Read more.
Featured News

Dal researchers have received funding to build support for the shift to ecological forestry in Nova Scotia — a model that's changing how we cut and tend to our forests while also supporting surrounding ecosystems.
Dr. Françoise Baylis, the first Dalhousie researcher to receive the prestigious Canada Council for the Arts Molson Prize, has become an influential voice in the field of bioethics and a leader in advocating for the ethical application of science, with the goal of bettering society.

Drs. OmiSoore Dryden and Caitlin Lees are the latest recipients of the grants, which offer scholars support to establish and expand critical health-care projects.