Research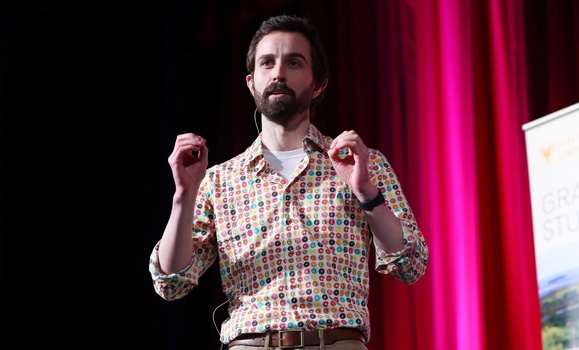 Ten of Dal's elite graduate students faced off in the finals of Dal's 3 Minute Thesis compeition, with Microbiology and Immunology PhD candidate Adrian Herod taking home the top prize for his presentation on salmonella and food safety. Read more.
Featured News

CRISPR gene editing should learn from the Slow Food movement, say Dal researchers Landon Getz and Graham Dellaire. Scientists must allow time for critical conversations and perfecting of techniques before rewriting the source code of humanity.

The documentary "Leaving Neverland" demonstrates the identifiable victim effect: people are more willing to empathize with individual victims than with large statistics, writes Kevin Quigley (scholarly director, MacEachen Institute for Public Policy and Governance).

Dal researchers are raising funds to study the lakes of Sable Island National Park Reserve and better understand how the island's interconnected ecosystems are changing.