Research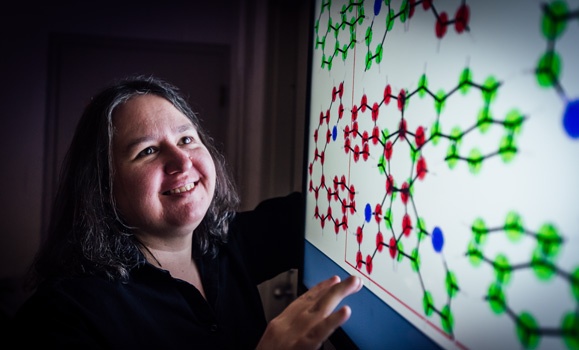 She's been referred to as not only the best young theoretical chemist in Canada, but perhaps "the best young chemist (of any kind) in all of North America." Now, Dalhousie's Erin Johnson has been honoured by the Royal Society of Canada with its prestigious Rutherford Memorial Medal in Chemistry. Read more.
Featured News

Monday, September 14, 2020
The lessons learned through the COVID-19 have obvious implications for future infectious disease research. But Dal's Dr. Shashi Gujar and partners see another huge opportunity: repurposing the body's immune response to SARS-CoV-2 as the next generation of cancer immunotherapy.

Friday, September 11, 2020
Sciographies, a podcast and radio show that offers listeners a glimpse into the lives of those who've built careers as professors and scientific researchers, returns this month for a brand new season of engaging interviews.

Friday, September 11, 2020
Biology's Derek Tittensor explains the implications of the The WWF's Living Planet Report 2020 and how species' population trends are important because they are a measure of overall ecosystem health.