Research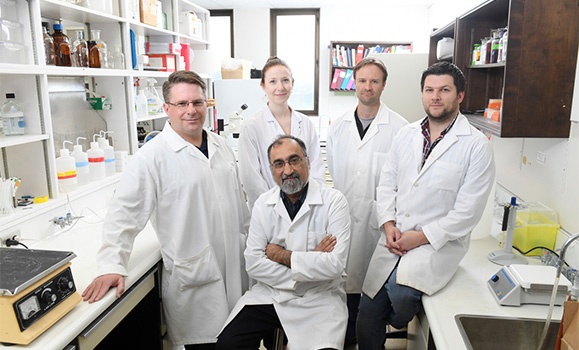 Researchers at Dalhousie and Mount Saint Vincent universities have been awarded $1.5 million from the Canadian Institutes of Health Research that will help with the development an earlier, more definitive way of diagnosing Alzheimer's disease. Read more.
Featured News

Through a network called BRIC NS — Building Research for Integrated Primary Health Care, Nova Scotia — Dal researchers are mobilizing health-care professionals, managers, policy makers, learners and citizens in research to re-shape the delivery of care.

Debbie Martin of Dal's Faculty of Health Professions receives Training Grant from the Canadian Institutes of Health Research to expand research capacity, skills and career trajectories of Indigenous early career researchers and trainees.

David Barclay of Dal's Department of Oceanography is studying how sound moves through muddy seabeds — crucial knowledge for acoustic work related to defense, search and rescue.