Research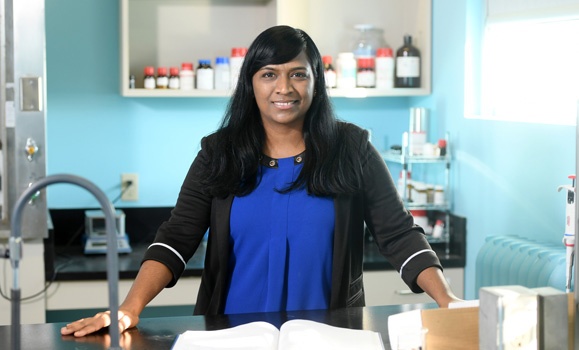 Mita Dasog, an assistant professor in the Department of Chemistry, received the Emerging Professional Award at this year's Discovery Awards Thursday night, with several other Dalhousie faculty and alumni recognized as finalists. Read more.
Featured News

Thursday, November 26, 2020
Dal researchers have developed a new model that shows small vessels can cause lethal injuries in North Atlantic right whales, while large ships can kill even at slow speeds.

Wednesday, November 25, 2020
Changes to the way houses and other buildings are constructed could lower energy use and greenhouse gas emissions, writes Richard leBrasseur, an assistant professor of landscape architecture and director of Dal's Green Infrastructure Performance Lab.

Tuesday, November 17, 2020
A recent Dal-led study, published in Nature Communications, discovered that earthquakes and continental movements triggered massive underwater landslides tens of millions of years ago off the coast of East Africa — findings that could help assess the future risk of tsunamis to the increasingly populated coastline in the region.