Research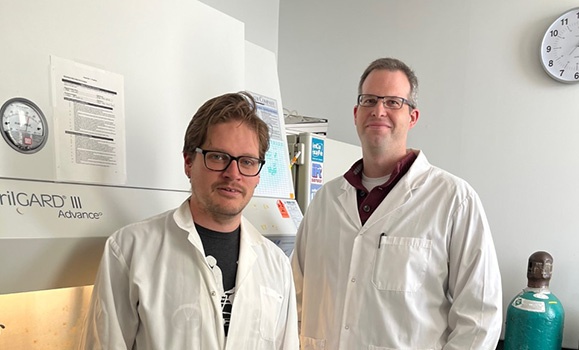 A pair of post-doctoral fellows in Dal's Department of Microbiology and Immunology have shown that an existing drug used to treat cancer and other illnesses also holds the promise of effectively treating people infected with the virus that causes COVID-19. Read more.
Featured News

Wednesday, November 16, 2022
Two new Dalhousie Canada Research Chairs were named and two renewed as part of a federal funding announcement Wednesday that also included more than a dozen SSHRC Insight Development Grants.

Thursday, November 17, 2022
COP27's agreement on observing the oceans sets a strong foundation for policymakers to invest in internationally linked observation that will help countries better monitor these carbon sinks, writes OFI's Anya M. Waite.

The Dalhousie community comes together this afternoon to celebrate individual achievements of excellence at the fifth-annual Legacy Awards, including Dal's newest Distinguished Research Professors and faculty members receiving President's Research Excellence Awards.
Archives - Research