Research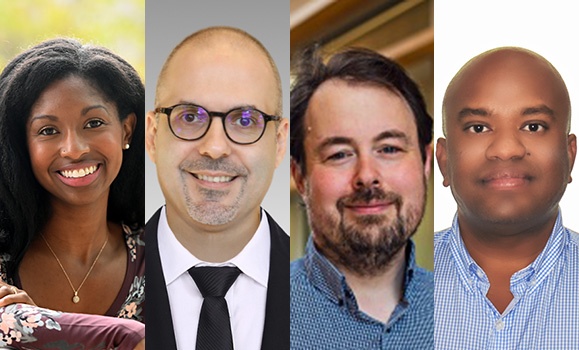 Meet the four researchers from Health, Medicine, Computer Science and Agriculture named to Dalhousie's new University Research Chairs program, which aims to recognize exceptional achievement and attract global talent to Dalhousie. Read more.
Featured News

Thursday, September 28, 2023
Melanie Zurba, associate professor in the School for Resource and Environmental Studies and the College of Sustainability, is this week's featured guest on Sciographies, a radio show and podcast about the people who make science happen.

Monday, September 25, 2023
Vasantha Rupasinghe's research over the last two decades has targeted the understanding of the health-promoting properties of ancient food and applying this knowledge to innovate value-added health foods and dietary supplements.

Wednesday, September 13, 2023
The inaugural Dal Innovates Pitch Day this Thursday provided a chance to meet a new generation of innovators from across Atlantic Canada prepared to take the business world by storm.
Archives - Research