Student Life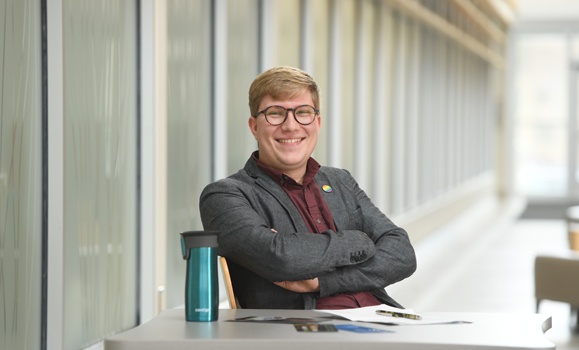 Dal PhD student Landon Getz has launched a new group to boost visibility for 2SLGBTQ+ individuals in science, tech, engineering and math fields the across Atlantic Canada. Read more.
Featured News

When Mohammed Alqassab enrolled at Dal to become engineer after a decade working back home in Saudi Arabia, preparatory courses in math and English gave him the confidence he needed to get started. This spring, he graduated as a Sexton Scholar with his wife and three children there to cheer him on.

Health Promotion student Nicole Blinn once questioned whether she'd even go to university. Now, she has risen to the top of her class and is engaged in vital research about the social determinants of health — achievements that have landed her a major scholarship in active learning.

Dal students taking a special summer course on sharks get to showcase more than just their their scientific skills, thanks to a unique art-based assignment focused on some of the ocean's most fascinating and misunderstood creatures.