Student Life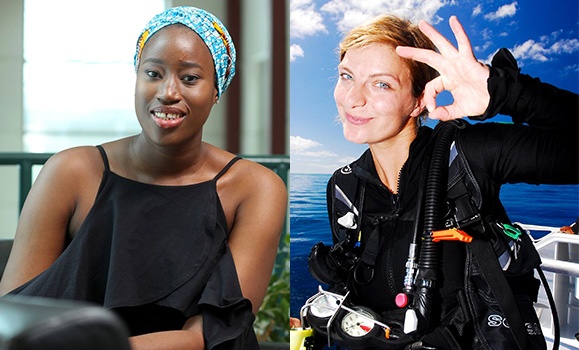 Two Dalhousie students are among 10 individuals across Canada selected for one of the country's top student leadership awards. Learn about why Bai Bintou Kaira (Chemical Engineering) and Anika Riopel (Theatre and Environment, Sustainability & Society) have deservedly been named 3M Student Fellows for 2017. Read more.
Featured News

Medical Sciences student Aaron Prosper, a member of the Eskasoni First Nation, is passionate about representing Indigenous students on campus — in governance, culture, art and more.
Students Mariam Ragab (Computer Science) and Madison Campbell (Kinesiology) travelled to Nunavut last month for Global Vision's Arctic Youth Ambassador Caucus, an opportunity for youth from across Canada to share ideas on how to approach some of the challenges faced by Northern communities.

The Dal community is full of amazing students who inspire their peers, lead by example and make a difference in their communities. But for those students who truly go above and beyond, there's Dalhousie's Board of Governors' Award — the university's top honour in student life. Meet the five students being recognized this year for their outstanding achievements.