Student Life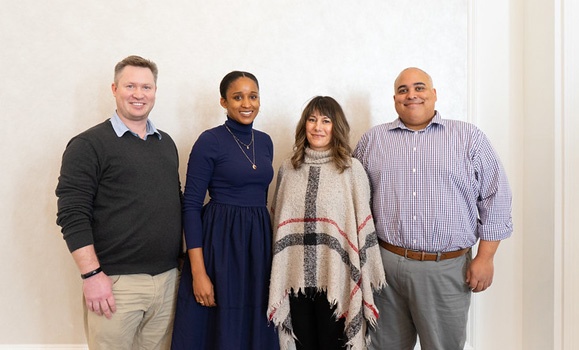 Joe Savidge, Marissa Walter, Melissa Hum, and Dr. Jason Chatman have joined Dalhousie Student Health & Wellness as the university seeks to meet the growing mental health needs of students. Read more.
Featured News

Friday, November 26, 2021
In the next episode of Open Dialogue Live, hear from Dalhousie alumni and researchers on the importance of a sustainable and healthy food production system, the complexity of our food and agricultural industry and the socioeconomic considerations that contribute to food insecurity and inequity.

Wednesday, November 3, 2021
With the goal of helping prospective doctoral students choose a supervisor who will be a good fit, a group of Biology PhD students jointly wrote an article for an open-access journal — racking up an impressive 17,000+ views to date.

Students from Dal's School of Planning attended Dartmouth Open Street and Agricola Open Street in September to showcase design ideas for how to make public places more inclusive and accessible.