Student Life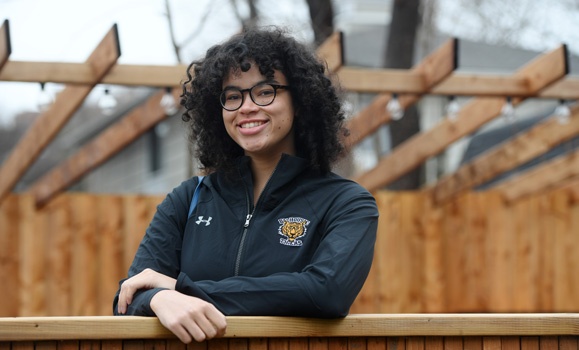 Student Sierra Sparks is Oxford-bound as Dalhousie's 92nd Rhodes Scholar, set to further her studies in biomedical engineering while continuing to be a role model, community builder and inspiration to her peers. Read more.
Featured News

Thursday, November 26, 2020
Inaugural Margaret R. Crickard Scholarship recipients Samantha Howard and Selam Abdella, both International Development Studies students, have worked hard to get to the fourth year of their degrees, exemplifying the values of academic achievement and community involvement.
Friday, November 27, 2020
Students entering the job market right now don't have it easy, a reality advisors with Dalhousie's Bissett Student Success Centre have used to inform their advice and supports to students this year.

Thursday, November 5, 2020
Analytical chemistry and engineering student Alanna Gravelle used her summer research scholarship to build a lab instrument for use at home.