Student Life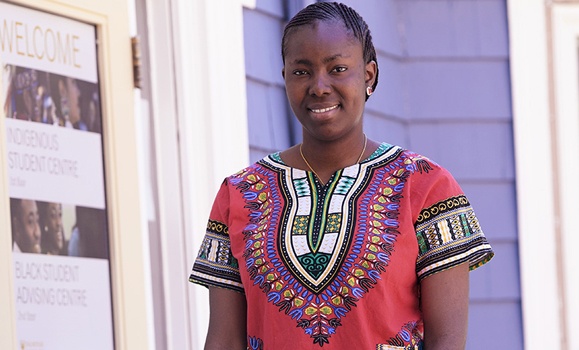 Wura Eyitayo-Oyesode travelled far from her home in Nigeria to pursue her interest in international tax law at Dalhousie, but it's sparked new community connections that have focused her interest in helping others. Read more.
Featured News

Class of 2018 grad Nick Belliveau is spending his summer helping to digitize Dalhousie's nearly 100-year-old Herbarium, a collection of 10,000 preserved plant specimens.

For her final co-op term of her Computer Science degree, Rebecca Ansems has made the trip out to California to work as an engineer with Twitter.

Microbiology & Immunology major Ali MacDonald enjoyed her year in residence so much that she decided to spend her summer there — and to sign up as a Residence Assistant this fall to help others have the best residence experience possible.