Student Life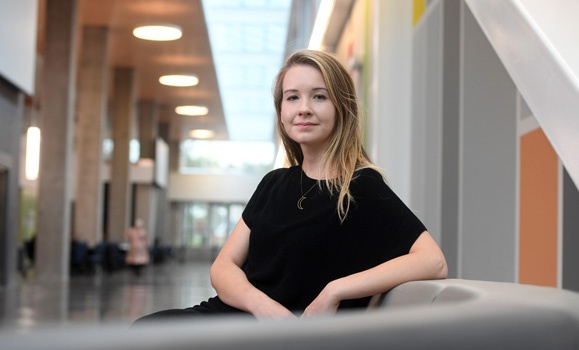 For her master's thesis, Emily Fraser conducted research on the craft economy on Cape Breton Island, investigating how craft practice and production is bound up in place and purpose. Read more.
Featured News

Amy Hak, a grad of Dal's Master of Information Management program, is already putting her new knowledge and skills to work in her role as a forensic officer at the International Criminal Court in The Hague, Netherlands.

Computer Science grad Faye Teeuwen's studies have taken her to Australia, the Netherlands and deep into the world of co-op education.

Students in a third-year Political Science class will get to make the most of this month's federal election, operating the voting office on campus for an educational election experience.