Student Life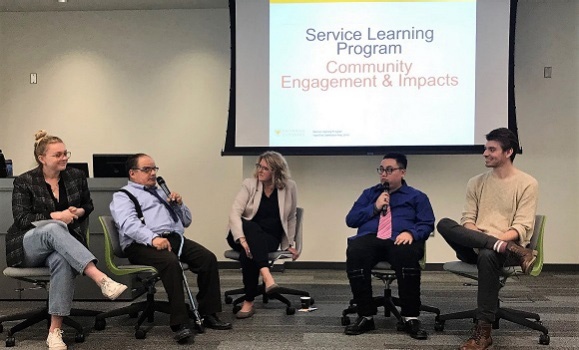 Two Dalhousie medical students delved into the difficulties that people with intellectual disabilities face when seeking health care, in a two-way information exchange facilitated through the medical school's Service Learning Program. Read more.
Featured News

Read profiles of just some of our outstanding new graduates from Spring Convocation 2019.

The latest contingent of Dal AC students is on its way to the Eastern Cape of South Africa for a unique, up-close look at some of the continent's most spectacular wildlife.

Each year, the Canadian Armed Forces recruits a handful of students from across Canada into the Royal Canadian Dental Corps. Ryan Tilley, Emily Burke and Dan Shirvani all applied for their own pragmatic reasons, learning along the way how proud they are to serve their country.