Sports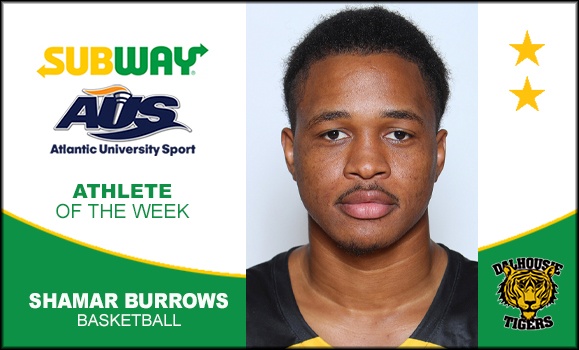 Men's basketball player Shamar Burrows has been named the Subway AUS Athlete of the Week!
Featured News
Gabby Noordijk and Shamar Burrows are this week's PepsiCo Athletes of the Week.

Hosted by the women's basketball and volleyball teams, the annual event celebrates women in leadership positions who have used their experiences in elite-level sport to help strengthen and hone their leadership skills.

Monday, November 28, 2022
A big weekend for the Tigers saw the swimming teams capture the Kemp-Fry Invitational meet titles and the women's basketball team earn their first win!