Sports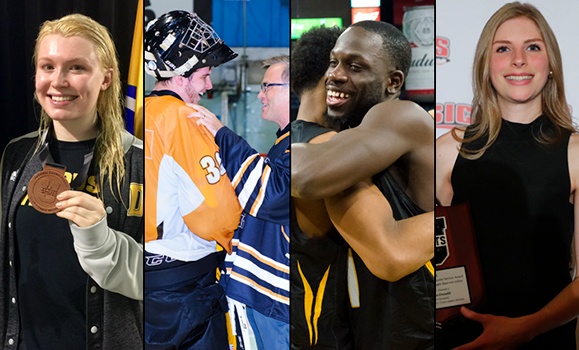 Mike Still, who has spent the year writing about the Dalhousie Tigers varsity teams, shares a breakdown of his top 10 moments/stories from the 2016-17 season. Read more.
Featured News

Dalhousie University's Department of Athletics recognized inspirational athletes, committed coaches and incredible volunteers at the 63rd Annual Black and Gold Athletic Awards banquet Wednesday night.

The Dalhousie Tigers women's soccer team is pleased to announce the commitment of centre back Olivia MacIntyre.

Halifax County United players Haley Birrell, Breagh Bates, and Katelynn Fines commit to the Dalhousie Tigers 2017-18 lineup.