Sports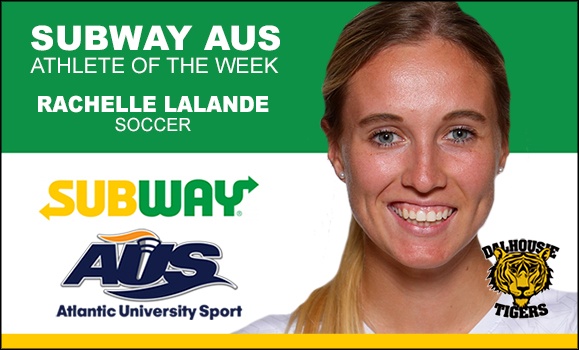 Rachelle Lalande (Soocer)
Featured News

Monday, September 30, 2019
Jonathon Cyr (Hockey) and Rachelle Lalande (Soccer) are this week's Dalhousie MUSCLE MLK Athletes of the Week.
Monday, September 30, 2019
It was a busy weekend for the Tigers as the hockey, basketball and soccer teams were all in action, with the women's soccer team picking up the weekend sweep.

Monday, September 23, 2019
Four tigers teams picked up wins this weekend both at home and on the road.