Sports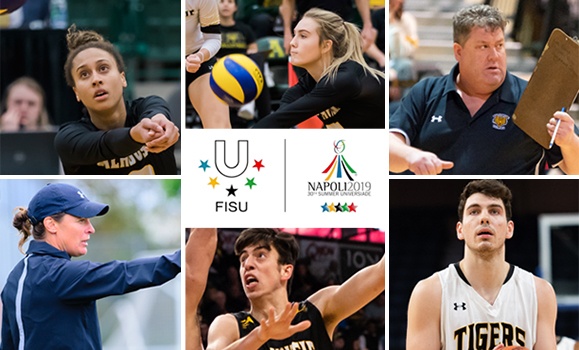 Two Dal coaches and four athletes are travelling to Napoli, Italy for the 2019 FISU Summer Universiade this July — the 30th World University Summer Games. Read more.
Featured News

When the Dalhousie Tigers take to the field this fall to defend their Atlantic Football League championship, they'll do so as the first university football program in Canada to provide all players with high-tech helmets that help detect potential concussions. Learn more about the new initiative and how you can contribute to the team's crowdfunding campaign.
Take a look back at some the championship moments and outstanding achievements from the Dal Tigers 2018-19 varsity season.

Courtney Baker and Julie Moore (Volleyball) are this week's Dalhousie MUSCLE MLK Athletes of the Week.