Sports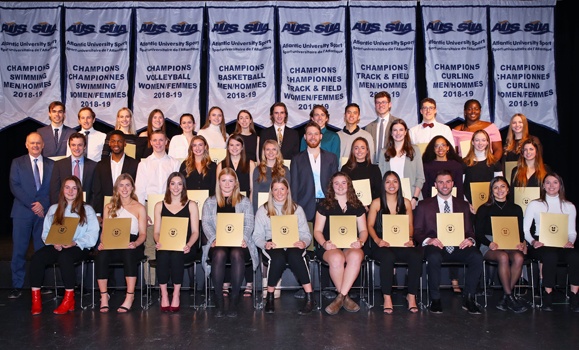 79 of a record 104 Dalhousie varsity student-athlete Academic All-Canadians received their citations at the annual luncheon.
Featured News

Thursday, January 23, 2020
Dalhousie's varsity student-athletes spend a lot of time reaching for the top in their sports, but more of them than ever have shown they have the academic skills to match their athletic prowess. Meet Olivia MacIntyre and Maya Reynolds, two of the record 104 Dal athletes recognized as 2018-2019 Academic All-Canadians.

Results from Tigers basketball, hockey, and track and field.

Lorena Heubach (Track & Field), Lise Cinq-Mars (Swimming), and Tyler Immell-Herron (Swimming) are this week's Dalhousie MUSCLE MLK Athletes of the Week.