News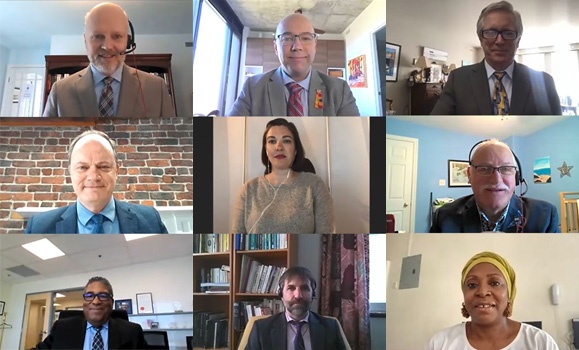 The Government of Canada is investing more than $1 million in knowledge mobilization project led by Dalhousie professor Afua Cooper, one that will help young Canadians learn about the remarkable achievements and struggles of Black people in Canada throughout history. Read more.
Featured News

Dr. Orji is the first faculty member from an institution in Atlantic Canada to receive the Outstanding Early Career Researcher Award, a prestigious award given out annually by national non-profit CS-Can|Info-Can.

Like other deans at Dalhousie, the Faculty of Health's Brenda Merritt tapped into the ingenuity of her community last year when faced with the pandemic. She discusses some of the ups and downs and what the future could look like in her Faculty.

For the Winter 2021 term, Dalhousie Management Career Services supported the largest cohort of Commerce Co-op students in the history of the program — with nearly all of them successfully landing positions.