News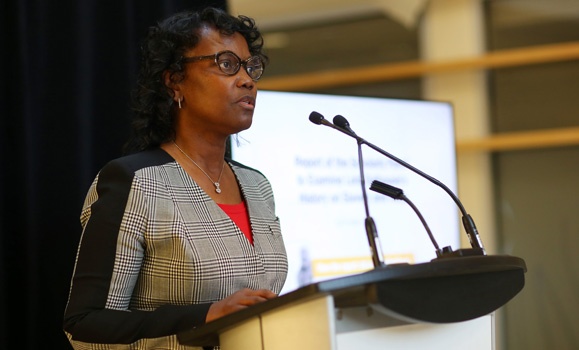 As Board Chair Candace Thomas steps down from her role to better meet her new obligations as a deputy minister in the provincial government, she looks back with great fondness on nearly a decade in Dal's governing body. Read more.
Featured News

Lissa Skitolsky, the Spatz Visiting Chair in Jewish Studies at Dalhousie, provides a message of support against recent anti-Semitic stickers spotted in Halifax — and helps explain how these messages reflect historic persecution and oppression.

Tuesday, October 20, 2020
The Dalhousie University Faculty of Medicine has partnered with the MacEachen Institute for Public Policy and Governance (MIPP) in a move to facilitate Medicine's strategic vision for improving health in the Maritimes. The collaboration began earlier this month with a pandel event featuring the chief medical officers of the four Atlantic provinces.

Thursday, October 15, 2020
Leanne Stevens in Psychology worked with colleagues this year to design an open, free, downloadable textbook to replace the costly ones typically used in introductory psychology courses.