News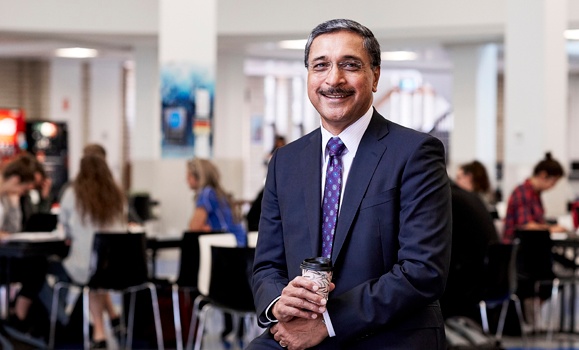 Deep Saini — a leader who blends national experience with global insight — is set to become Dalhousie's 12th president and vice-chancellor. Learn more about Dr. Saini, his background and what he hopes to bring to the Dal community when he begins his term next year. Read more.
Featured News

Dalhousie unveiled its new ceremonial object at the year's first Spring Convocation ceremony in Truro. Replacing the university mace, the New Dawn Staff of Place and Belonging weaves together the stories and symbols of Dal's past, present and future in a whole new way.

A leader in clean water research and advocacy, Graham Gagnon now works to support Dal's broader research community in pushing research and innovation forward.

Last week, the Fountain School brought together several prominent supporters of Dalhousie's Performing Arts Campaign to set the stage for groundbreaking on the $38.5M expansion to the Dalhousie Arts Centre – a project set to further transform performing arts education in Atlantic Canada.