News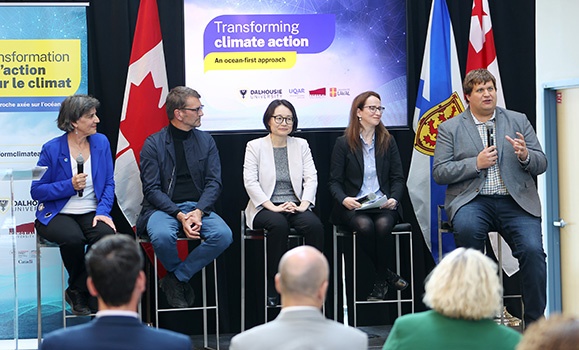 Dalhousie kicked off a new era of ocean and climate research last Friday at the official launch of Transforming Climate Action, a Dal-led research program that aims to make Canada a global leader in climate science, innovation, and solutions by taking an ocean-first approach to the fight against climate change. Read more.
Featured News

This month, work begins at the Killam Memorial Library on a deep energy retrofit that is projected to reduce both energy and water consumption in the building by more than 50 per cent. Closures will be scheduled to minimize disruptions to users.

A transformative $8.2-million gift from entrepreneur and conservationist Ross Beaty will fund the development of new interactive centre for marine biodiversity set to open in Dalhousie's Steele Ocean Sciences Building in early 2025.

Wednesday, March 22, 2023
Find out Dal's leading subjects in the latest QS world university subject rankings, which included 1,594 institutions from 161 countries.