News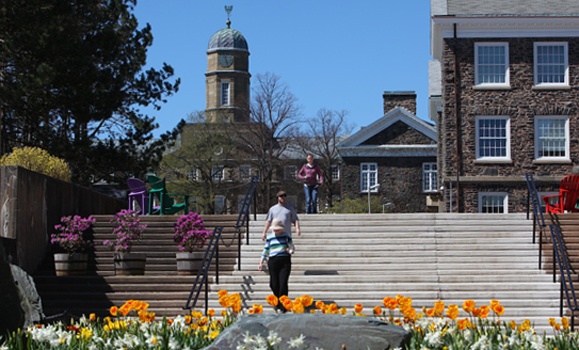 Dalhousie rose in one of the year's most-anticipated university rankings, climbing 19 spots to 272 out of the 1,300 institutions featured in the QS World University Rankings. Read more.
Featured News

Mi'kmaq lawyer Patti Doyle-Bedwell, an associate professor in the Faculty of Open Learning & Career Development, on the discovery of the bodies of 215 Indigenous children at a former residential school site in B.C. and what needs to happen next in the pursuit of justice.

What does the future of health-care design look like? Panelists will explore this question and more next week.
Dr. Chris Richardson, a professor in the Department of Microbiology and Immunology, has just completed a pilot study that shows mixing two different COVID-19 vaccines can be highly effective in generating the neutralizing antibodies necessary to fight the communicable disease and boost immunity.