News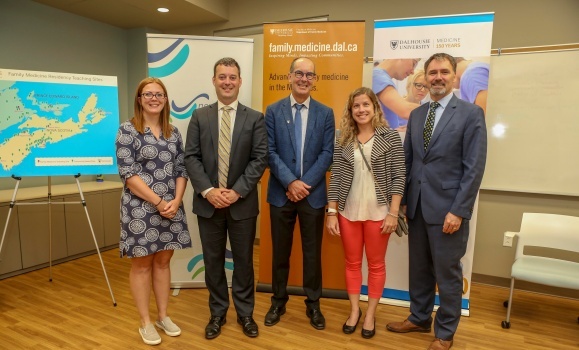 Communities across the northern region of Nova Scotia will have access to more family physicians-in-training in just over a year, when Dalhousie Medical School's newest family medicine teaching site opens on July 1, 2019. Read more.
Featured News
This fall, the Ocean Frontier Institute bring researchers from across Atlantic Canada and beyond together for Ocean Frontier 2018. Here are 10 reasons to consider attending the conference.

Dalhousie's Board of Governors approves formal wording for a university Indigenous acknowledgement statement, with the intent for it to be used at ceremonies and events across campus.

The Agricultural Campus's largest academic building remains closed two weeks after a large, late-night fire tore through the facility. With faculty/staff currently spread across campus, the hope is for the "new" portion of the Cox Institute to re-open for fall — but it will take much longer to repair the "old" part of the building that bore the worst of the blaze and its aftermath.