News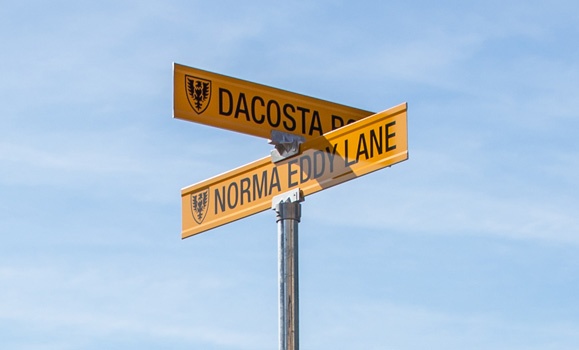 With two Sexton Campus streets in need of new names, Dalhousie is recognizing the legacies of Mathieu DaCosta, the first named African in Canada who served as an interpreter for French settlers, and Norma Eddy, the first woman to graduate from what is now the Faculty of Engineering. Read more.
Featured News

Friday, September 6, 2019
Dalhousie University apologized for its namesake's views and actions on slavery and race and the impact those have had on its community after formally receiving a scholarly panel's report on the subject Thursday.

Thursday, September 12, 2019
Emmy- and Gemini-winning filmmaker Selwyn Jacob will receive an honorary degree from Dalhousie University at Fall Convocation ceremonies, which take place on Tuesday, October 8 at the Halifax Convention Centre.

New academic staff gathered this week for a two-day orientation event designed to bring them up to speed on various aspects of what they need to know as they begin their new career at Dalhousie.