News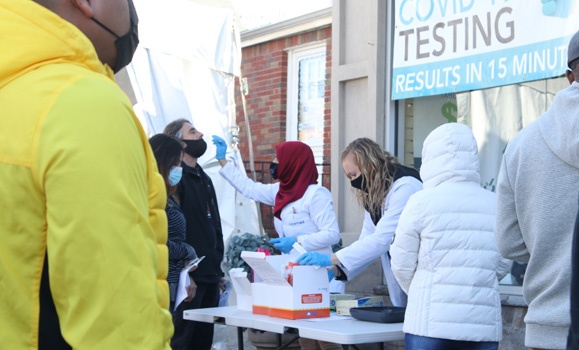 We asked two of Dalhousie's top experts in the field about this new — and potentially more infectious variant — and what it might mean in the ongoing effort to control COVID-19. Read more.
Featured News

Nova Scotia universities and the Nova Scotia Community College joined with Dalhousie to raise funds to improve food security for students as part of a province-wide initiative on Giving Tuesday 2021.

Friday, November 26, 2021
Dal researchers were named winners in three major categories at the 2021 Discovery Awards, Atlantic Canada's most prestigious science recognition event, while Dr. Noni MacDonald was celebrated as this year's inductee to the Discovery Centre's Science Hall of Fame.

Tuesday, October 26, 2021
With dozens of recommendations, Dalhousie's updated African Nova Scotian strategy offers the university's most robust approach ever to increasing support for ANS students, staff and faculty.
Archives - News