Alumni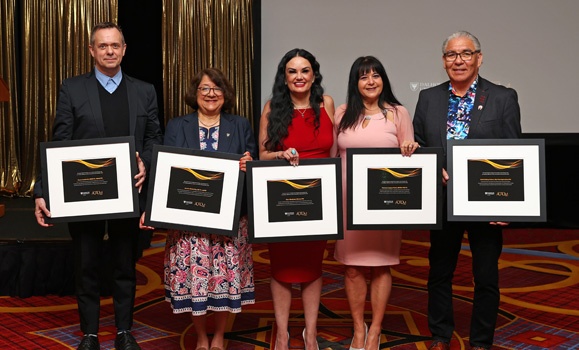 An architect. A survivor's advocate. A chief. A health-care provider. A judge. The 2022 Aurum Award winners are all these things and so much more. Read more.
Featured News

"Regret Nothing" is a blend of everything Dal AC alum John Eikelenboom has made in the past year at 1365 Church Street Vineyard & Winery and is a bold testament to the shift in the way he farms.

It's current and future students like Katie Cameron and the entire Halifax community that Ian Oulton (BA'66) and his wife, Dr. Margaret Oulton (PhD'75), want to support with their lead gift to the new Dalhousie Event Centre.
Tuesday, September 7, 2021
Launched in September 2020, the online community has attracted more than 585 volunteers, including alumni, donors and friends of Dal who provide monthly feedback to the Office of Advancement on a variety of topics, initiatives and programs.