Alumni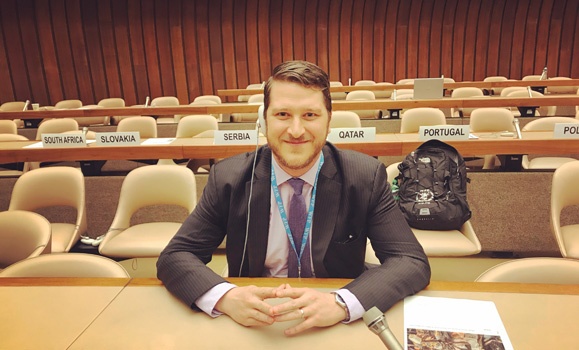 Benjamin Syme Van Ameringen (BA'09) was first introduced to humanitarian-assistance work through an internship while a student at Dalhousie. Now, more than a decade later, he's helping the world's largest humanitarian organization tackle food insecurity around the globe. Read more.
Featured News

Siobhan Takala and Isaac Greenberg, both recent graduates of Dal, were chosen by advocacy organization The Starfish Canada for inclusion on their annual list of influential young environmentalists.

Friday, February 12, 2021
When Ernest Korankye (MSc'13, PhD'18) left his home in Ghana in 2010 bound for graduate studies in the Faculty of Agriculture, he didn't expect to be gone long. But a logistics venture he started along the way has now blossomed into a growing business here in Nova Scotia.

Thursday, November 12, 2020
Fountain School of Performing Arts alum Craig Jennex's recent book Out North: An Archive of Queer Activism and Kinship in Canada, which he co-authored with Nisha Eswaran, shares items from the collection of The ArQuives: Canada's LGBTQ2+ Archives to illustrate the story of LGBTQ2+ politics in Canada.