Alumni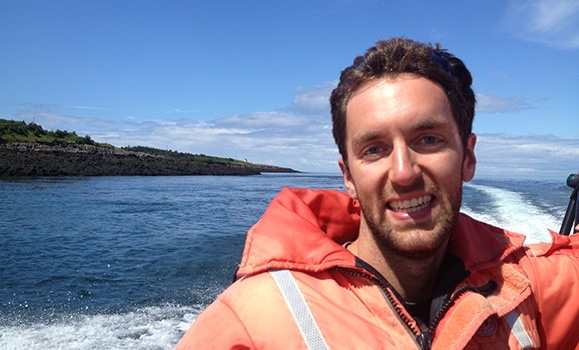 Is it possible to remove a billion tons of carbon dioxide from the atmosphere by 2045? Dr. Will Burt (PhD'16) thinks the ocean can absorb it, and his research is changing our world for the better. Read more.
Featured News

Wednesday, November 16, 2022
Sisters Leah and Sarah Ellis are Dalhousie Chemistry alumni now working in the United States. Climate change-fighting innovations from their respective companies are being featured at COP27 in Egypt as part of a U.S. State Department exhibit.

The new Tze/Chiang Paediatric and Adult Special Needs Clinic in the Faculty of Dentistry was made possible through a $1-million gift from alumna Dr. Theresa Chiang (BSc'61, DDS'65) in memory of her late husband, paediatric physician Dr. Wah Jun Tze (MD'65).

Tuesday, September 13, 2022
The Schulich School of Law and the Dalhousie Law Alumni Association honour lawyer Alex Neve (LLB '87) for his work in advancing human rights internationally.