Alumni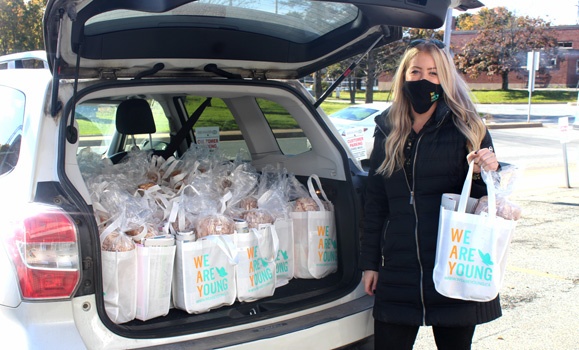 Katie Mahoney (BSc'16) was just finishing up a degree in marine biology when a Facebook challenge sent her career in a completely new direction. Read more.
Featured News

Wednesday, December 9, 2020
Universities across the province joined Dalhousie in raising funds to improve food security for their students, inspired by the J & W Murphy Foundation's generosity as a partner in the project.

Monday, November 30, 2020
After successfully defending her Interdisciplinary PhD thesis at Dal this spring, Lindsay Wallace began a fellowship at the University of Cambridge — strengthened by skills she developed through some of the many professional development programs available to graduate students at Dal.

Thursday, November 12, 2020
Fountain School of Performing Arts alum Craig Jennex's recent book Out North: An Archive of Queer Activism and Kinship in Canada, which he co-authored with Nisha Eswaran, shares items from the collection of The ArQuives: Canada's LGBTQ2+ Archives to illustrate the story of LGBTQ2+ politics in Canada.