Alumni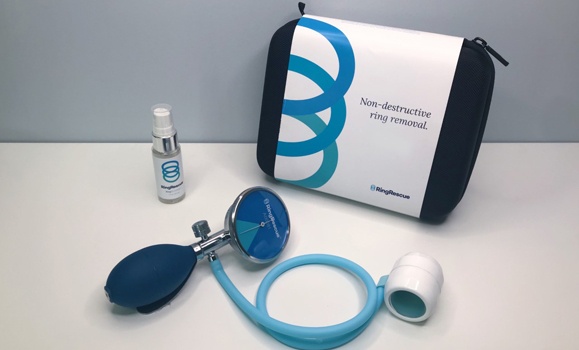 Conventional methods of removing rings are often painful and destructive, but emergency room doctors are now taking a new approach to the problem, using a device called RingRescue created by four Dal alumni to treat patients. Read more.
Featured News

For Theatre alum Jay Aaron Roy, Cape & Cowl Comics is more than just a place for sharing his geek pride: it's place that proudly advertises as a trans-owned business, and which is going above-and-beyond in creating a space space for youth in the community.

When a workplace injury required dental hygenist Marilyn Harris to rethink her career, she decided to return to Dalhousie to pursue a new degree and open new doors. It was a hard choice — but one she wouldn't regret.

If there's one thing that unites the four alumni receiving Aurum Awards this week — besides their Dal connection, of course — it's their commitment to going above-and-beyond in their efforts to forge connections, improve lives and build a better tomorrow.