Alumni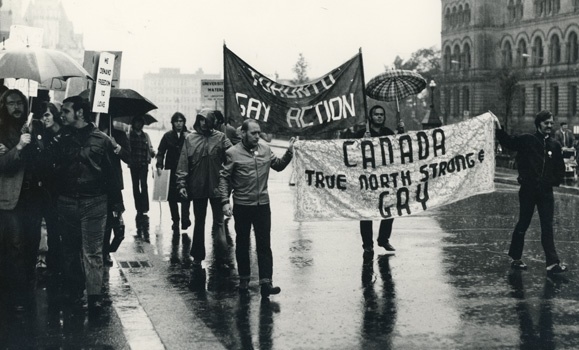 Fountain School of Performing Arts alum Craig Jennex's recent book Out North: An Archive of Queer Activism and Kinship in Canada, which he co-authored with Nisha Eswaran, shares items from the collection of The ArQuives: Canada's LGBTQ2+ Archives to illustrate the story of LGBTQ2+ politics in Canada. Read more.
Featured News

Thursday, November 12, 2020
Run by partners and Dal alumni Jane Abbott (MArch '06) and Alec Brown (MArch '93), Abbott Brown Architects is the recipient of two 2019 Lieutenant Governor's Awards of Merit for Excellence in Architecture.

Monday, September 28, 2020
This year's recipients of Dalhousie's top honour for alumni include chemist and neurologist Sultan Darvesh (MD'88); Stantec Vice-President of Practice Services and Indigenous Relations Denise Pothier (BEng'93); accountant and community leader Doug Reid (BComm'82); and health-care leader and philanthropist Robert Zed (MHS'86).

Wednesday, November 4, 2020
Dalhousie alumna Angie Coombes (BSc'06) merges neuroscience and music for a sound that's pure emotion.