Sports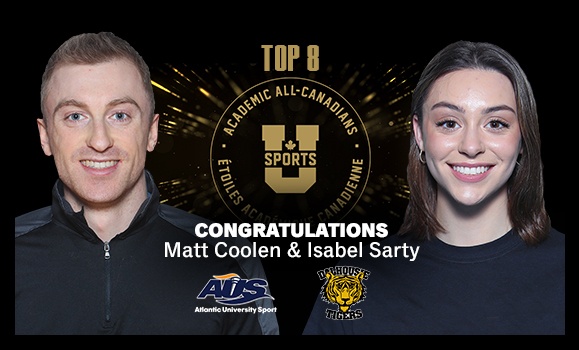 Matt Coolen and Isabel Sarty have been selected as U SPORTS Top 8 Academic All-Canadians. Matt, a track and field star, graduated from Engineering in the spring, while Isabel, a multi-AUS record holding swimmer, is studying neuroscience.
Featured News

Wednesday, December 16, 2020
The Black and Indigenous Coach Mentorship Program was launched in September and there are currently four Tigers coaches taking part in the program. Head coaches Cindy Tye and Dan Ota are participating as mentors while assistant coaches Anton Berry and Keishia Mills are participating as mentees.

Thursday, December 3, 2020
A record setting 134 student-athletes achieved U SPORTS Academic All-Canadian status during the 2019-20 season.

Wednesday, November 25, 2020
Dalhousie University's Executive Director of Athletics & Recreation Tim Maloney is pleased to announce Anton Berry as the interim head coach of the Dalhousie Tigers women's basketball team for the 2021-22 season.
Archives - Sports