Student Life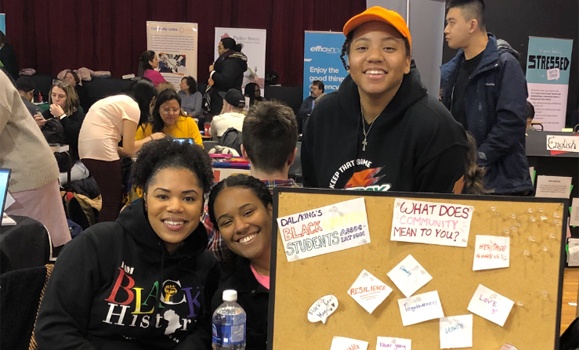 Bria Symonds knows what it's like to experience bumps in the road on the transition to university and works now to help support other African Nova Scotian students like herself as they navigate similar challenges. Read more.
Featured News

Wednesday, February 19, 2020
Monthly "Chair Chats," hosted by Dr. OmiSoore Dryden (the James R. Johnston Chair in Black Canadian Studies) offer a forum for Black students in the health professions and graduate studies to discuss topics that come up in their classes, connect with their peers, and hear from those who have shared similar experiences.

Wednesday, February 12, 2020
An essay written for a Dal history course last year has now been chosen as a "best example" for students looking for guidance in implementing the popular MLA style in their work.

Wednesday, January 22, 2020
The Iranian Students Society is honouring the memory of those who lost their lives aboard Ukraine International Airlines Flight 752 by raising funds for a new bursary through the projectDal crowdfunding website. Thanks to a $25,000 contribution from Dalhousie, the effort is well on its way — learn how you can contribute.
Archives - Student Life