Student Life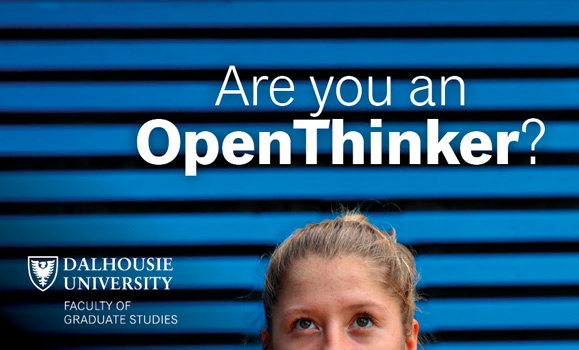 OpenThink builds the next generation of experts by equipping PhD students with the skills and stage to share their ideas, inform on issues and influence public policy. Applications for the next cohort accepted until Friday, December 17. Read more.
Featured News

Wednesday, November 3, 2021
With the goal of helping prospective doctoral students choose a supervisor who will be a good fit, a group of Biology PhD students jointly wrote an article for an open-access journal — racking up an impressive 17,000+ views to date.

Holly Dickinson's decision to dive back into academia at Dal to pursue her passion for women's history had a lot to do with her desire to understand the present.

Students from Dal's School of Planning attended Dartmouth Open Street and Agricola Open Street in September to showcase design ideas for how to make public places more inclusive and accessible.
Archives - Student Life