Student Life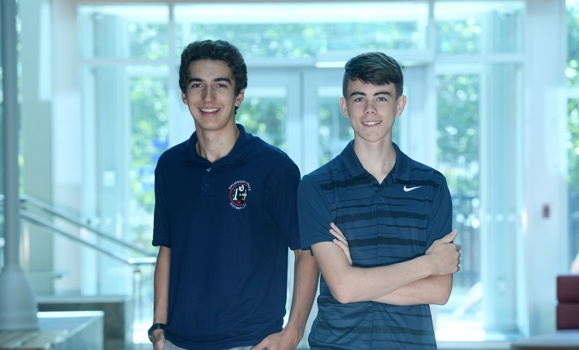 Two high school graduates from the Halifax region are this year's Dal recipients of the Schulich Leader award, one of Canada's most coveted undergraduate scholarships. Read more.
Featured News

Thursday, September 19, 2019
Second-year Engineering student and hockey player Luke MacMillan spent his off-ice time a little differently this past summer thanks to an undergraduate student research award.

Thursday, August 29, 2019
Engineering student Arad Gharagozli is heading to the European Space Agency's academy to learn about operating a spacecraft from the ground — the sole Canadian selected for the program.

Dal students taking a special summer course on sharks get to showcase more than just their their scientific skills, thanks to a unique art-based assignment focused on some of the ocean's most fascinating and misunderstood creatures.
Archives - Student Life