Student Life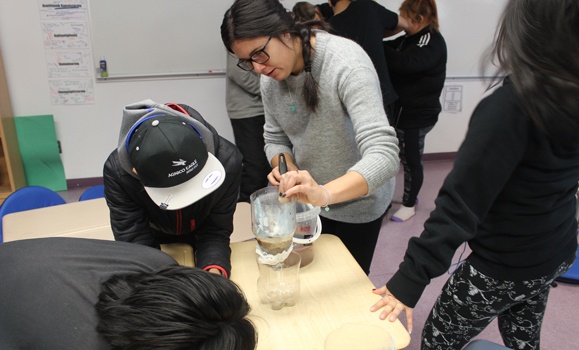 Dal grad student Nicole Bell and two colleagues in the Civil and Resource Engineering department held a youth science workshop in Baker Lake, Nunavut last November, using fun experiments and activities as way to introduce Inuit youth to concepts such as water purification, water quality, DNA extraction and biodiversity. Read more.
Featured News

Friday, February 15, 2019
A brand-new mentoring program at the School of Health Administration brings students the opportunity to connect with and learn from leaders in the field.

Friday, February 15, 2019
At no cost other than their time, Cultiv8 — based at Dal's Faculty of Agriculture — offers students exposure to innovation through a variety of avenues.

Thursday, February 7, 2019
Dedication and hard work in the gym have paid off for Dalhousie Engineering student and gymnast Alex Watters, who has been chosen as flag bearer for Team Nova Scotia at the Canada Winter Games this month.
Archives - Student Life