Over the past two years, university students, faculty and staff have had to adapt to a world with COVID-19 and its accompanying public health restrictions, meaning that virtual classrooms, meetings, and even graduation ceremonies became the new normal. While most parts of post-secondary life can be moved online, there are some things that just can't be experienced virtually — think taking a boat trip to tag and release sharks, hiking through Mi'kma'ki to discover Indigenous perspectives in conservation biology, or spending a weeklong camping trip getting closer to species at risk.
The SEASIDE program offers Dal Science students the chance to spend part of their summers in the field, helping them learn practical skills and apply some of the knowledge they gained after fall and winter semesters spent mostly in classrooms and labs. After COVID-19 restrictions limited the program's offerings over much of the past two years, SEASIDE students were back to exploring Nova Scotia's natural classrooms in summer 2022.
Dr. Jen Frail-Gauthier, SEASIDE's program director and an instructor in the Department of Biology, was happy to see a return to normal this summer.
"Having taught the coastal ecology field course for the twelfth time this summer, the positive energy and enthusiasm was top-notch. After two years of COVID-restricted, or cancelled, courses, the excitement to learn in situ again was contagious."
As well as SEASIDE, field school courses from the Department of Earth and Environmental Sciences and a new graduate field course from the School of Resource and Environmental Studies were also held this summer.
"Field courses allow students to interact with the community, learn and network with industry and experts in the field and gain valuable transferable skills," says Dr. Frail-Gauthier. "They also get unforgettable experiences that many students remark is the highlight of their academic time at Dal."
Here's a sampling of photos from the experiential learning field courses that took place over the summer months: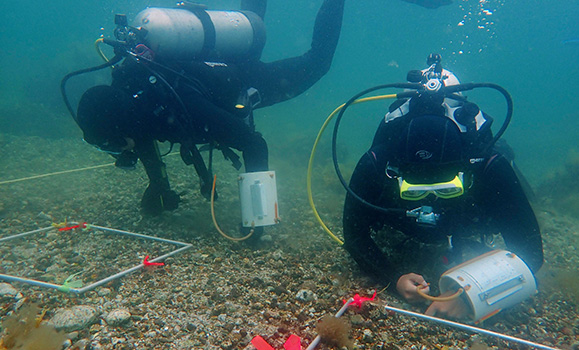 BIOL/MARI 3680 Scientific Diving Methods for Ecology (Hunter Stevens photo)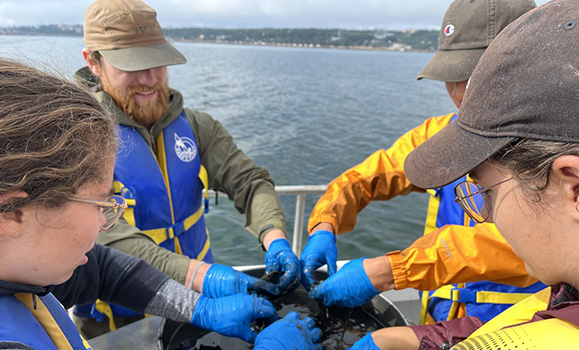 OCEA/MARI/BIOL 3003 Field Oceanography (Craig Brown photo)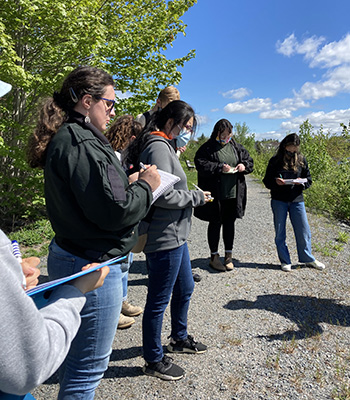 BIOL/MARI 3221 Diversity of Algae (Bev Hymes photo)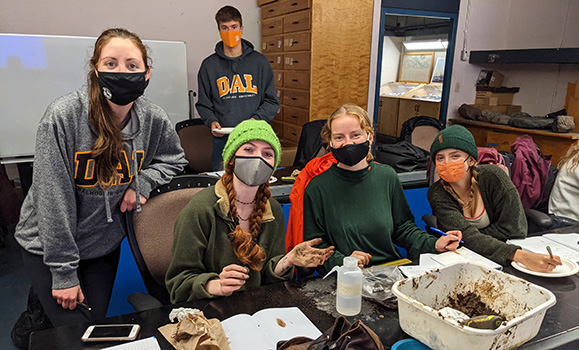 ENVS 2500 Field Methods in Environmental Science (Amy Mui photo)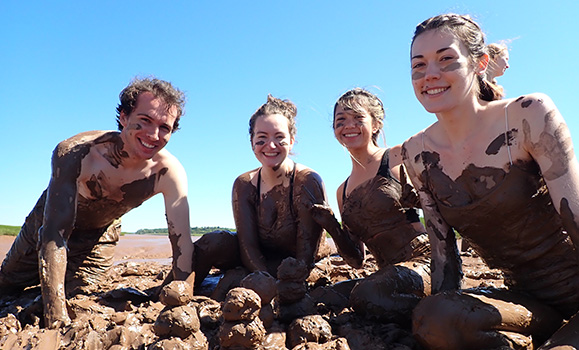 BIOL/MARI/ENVS 3623 Coastal Ecology (Jen Frail-Gauthier photo)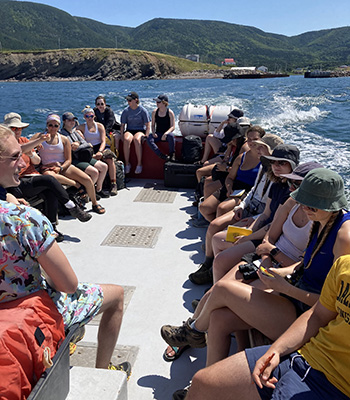 BIOL/MARI 3626 Field Studies of Marine Mammals (Elizabeth Zwamborn photo)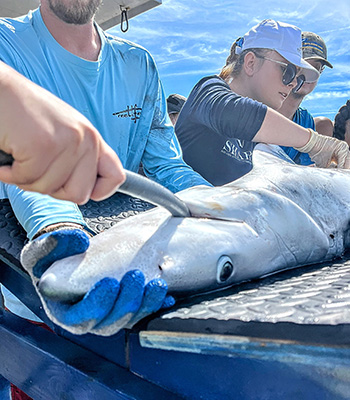 MARI 3627 Biology and Conservation of Sharks, Skates and Rays (Chelsea McCaig photo)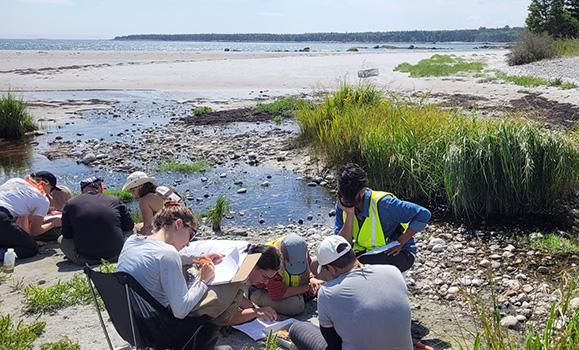 ENVI 5005 Field Skills for the Environmental Sciences (Heather Cray photo)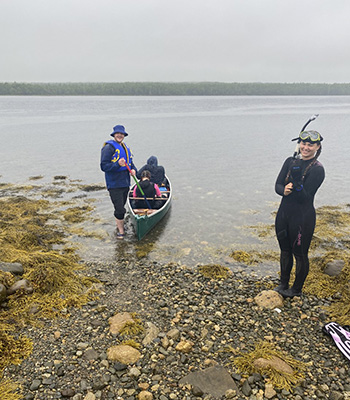 BIOL/MARI/ENVS/GEOG 3633 Spatial Information and GIS in Ecology (Peter Bush photo)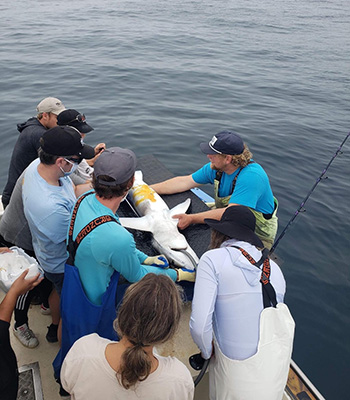 MARI 3650 Ocean Technology for the Observation and Conservation of Marine Species (Charles Bangley photo)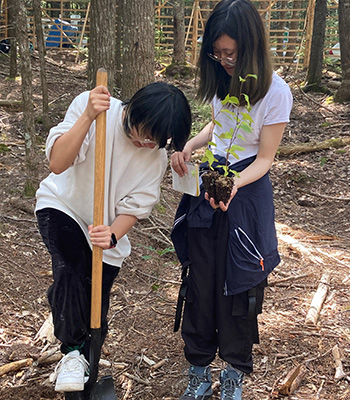 ENVS 3001 Environmental Science Field School (Sue Gass photo)
To learn more about the SEASIDE program, please visit its website. A complete list of courses offered in 2022 is available, and it is anticipated that 2023 course listings will be posted in December 2022, with registration beginning in January 2023.