Alejandro Gutierrez Ocampo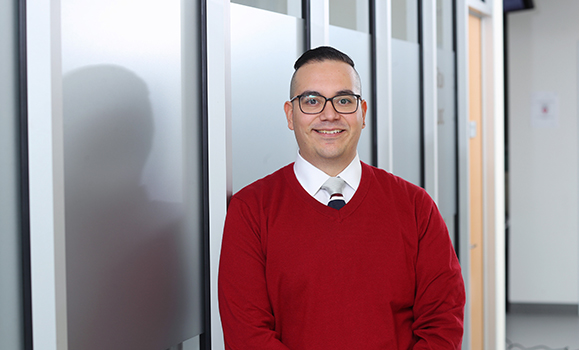 Master of Health Administration with a Certificate in Strategic Decisions in Health Administration (Dal '18) – current student
Medical Doctor ('14)
Residency 'extremely valuable' for international students
Alejandro Gutierrez Ocampo has practiced as a medical doctor in Spain, the US, and in his home country of Mexico.
When he decided to move into healthcare management, however, he chose Halifax for further education—although he had also been accepted for Master of Health Administration (MHA) programs at two American universities.
"I selected Dalhousie because of the CA+HME accreditation—specifically, for being the only university that was granted a 7-year accreditation—the residency opportunity, and because I liked Halifax and its community," he says.
Career building blocks
The residency component was particularly important.
"It added Canadian experience to my resume, and being an international student, that's extremely valuable. Apart from that, it's a great opportunity to secure reference letters and relationships that can build your career."
Alejandro says the MHA program is exceeding expectations.
"The professors emphasize the fact that there is no one solution to a problem. We need to evaluate every scenario and apply our knowledge and experience to come up with innovative solutions—I am realizing not everything is black and white."
"I would highly recommend the program to other clinicians, as we miss out on this knowledge in med school."
A desire to make 'meaningful change'
After graduation, Alejandro hopes to stay in Canada, perhaps even Halifax if he finds the right opportunity.
"My ultimate goal is to work in a long-term care facility," he says, "and make meaningful changes to the way care is being delivered to our seniors."