Few moments at Dal this year felt as celebratory as Spring Convocation. After years of marking the milestone from afar through the glow of computer screens, students finally felt the thrill of strolling the stage again in an auditorium full of family and friends cheering them on. 
They got to do so at a time when Dal's national and international reputation remained strong in several prestigious rankings — and when the university's brand itself received a full refresh. This year, we celebrated incredible researchers and award-winning students, we supported community, and we built powerful partnerships and relationships.
The world beyond Dalhousie proved eventful, too, with the outbreak of war in Ukraine, the death of Queen Elizabeth II — a one-time Dal visitor when she was still a princess — and continued efforts to understand COVID-19 and its fallout. Through it all, Dal engaged the world, with our experts helping decipher its complexities and our people stepping up to assist those in need.
The 35 articles that follow below — some of our most-read, some of Dal's biggest and some that spoke to what 2022 was all about — provide a snapshot of the year that was. They only scratch the surface of the countless Dal events and happenings that took place (you can browse our full 2022 archives here) but we hope you'll enjoy reading or revisiting them and, with any luck, find some inspiration for what's sure to be another exciting year ahead.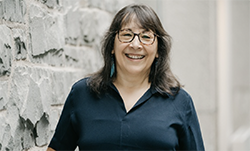 RESEARCH AND INNOVATION / COMMUNITY / January 12
Building a better world with the knowledge of Indigenous Peoples
Dal researcher Sherry Pictou helps lead $24-million project to foreground Indigenous perspectives on biodiversity and the well-being of Indigenous Peoples in Canada and around the world.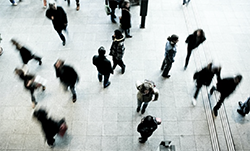 RESEARCH AND INNOVATION / January 13
Research shows that for people over 50, even 'mild' COVID‑19 can result in mobility problems 
Adults over age 50 who experience mild or moderate COVID-19 are at greater risk of worsening mobility and physical function even if hospitalization is not required to treat the virus, according to research out of Dalhousie and other Canadian universities.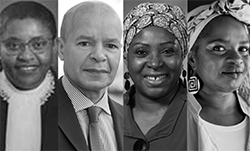 RESEARCH AND INNOVATION / COMMUNITY / January 26
Dal's James R. Johnston Chair in Black Canadian Studies celebrates 25 years of scholarly impact
Dalhousie made history when it became the first university in Canada to create a dedicated academic position devoted to Black Canadian Studies. Now, a quarter century later, current chair holder OmiSoore Dryden takes stock of the position's influence.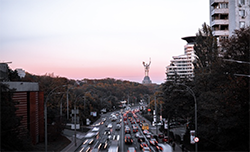 WORLD / DAL EXPERTS / February 24
Russia attacks Ukraine: Dal experts share insights on what Putin's invasion means for the region and world
We asked two of Dalhousie's top experts in the field about Russia's invasion of Ukraine as it started and the wider implications of the conflict.
COMMUNITY AND CULTURE / March 10
"When the headlines die, so do the children": Takeaways from Cindy Blackstock's Shaar Shalom Lecture
One of Canada's leading authorities and advocates on Indigenous issues delivered a talk brimming with heart-wrenching history, major myth busting, and inspired calls to action about the urgent need to put pressure on governments to do more for Indigenous communities.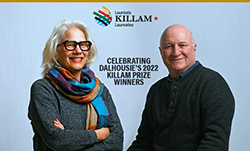 RESEARCH / March 15
World‑renowned Dalhousie bioethicist and battery pioneer win prestigious Killam Prize
Françoise Baylis and Jeff Dahn were 2022 winners of Canada's most prestigious research honour.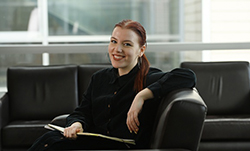 ACADEMIC ACHIEVEMENT / April 13
Unlocking the power of the past: Dal history student awarded McCall MacBain Scholarship
Anna Gaudet, a fourth-year honours student, was selected from more than 700 applicants to receive the prestigious leadership-based scholarship for master's and professional studies.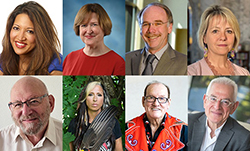 CONVOCATION / April 28
Introducing Dalhousie's honorary degree recipients for Spring Convocation 2022
They are leaders, innovators, change-makers — get to know the eight exceptional individuals who received Dalhousie's highest honour at Spring Convocation.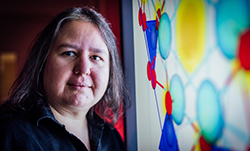 RESEARCH AND INNOVATION / May 20
At the centre of the world: Dal chemist celebrated for building the fundamental science of her discipline
Professor Erin Johnson, the Herzberg-Becke Chair in Theoretical Chemistry, became the first Dal researcher to receive the Steacie Prize — one of Canada's most prestigious awards for early-career scientists.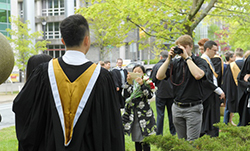 CONVOCATION / May 24
Cheers, grads! Get to know some of Dal's Class of 2022
After more than two years, Spring Convocation returned in person. Thousands of Dal graduates crossed the stage at ceremonies from May 24 to June 3 in Halifax and Truro. Get to know just some of them.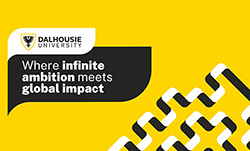 UNIVERSITY INITIATIVES / JUNE 6
Expressing ourselves: Dalhousie's brand gets a refresh
Dalhousie launched a new evolution of the university brand, with a revised logo and other elements designed to position Dal for the global stage, a digital world and a third century of achievement.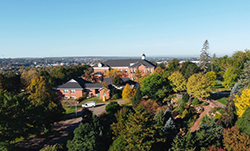 TEACHING AND LEARNING / June 10 
New BSc Truro Start allows Science students to begin their Dal journey in a smaller campus setting
Incoming Faculty of Science students now have the option to complete their first year of studies in Truro — an academic path for students who prefer to ease into academic life in a small town on a smaller campus.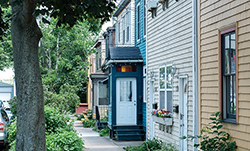 WORLD / DAL EXPERTS I June 23
Ask an expert: What's next for Canada's housing market as frenzy gives way to rapid cooling?
Finding a home became extremely challenging for many during the pandemic as prices soared. Will a cooling market bring some relief? We asked Jill Grant of Dal's School of Planning.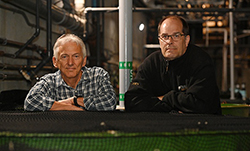 RESEARCH AND INNOVATION / June 28
Ancient fish species on brink of extinction finds new life in Dal facility
A small group of researchers and biologists has banded together in a bid to save the Atlantic whitefish, an ancient aquatic species so endangered its only known habitat is three lakes within a single watershed in Nova Scotia.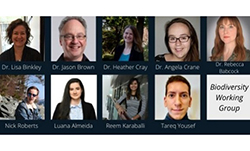 TEACHING AND LEARNING / June 29
Outstanding educators: Get to know this year's university‑wide teaching award winners
This year's recipients of the Dalhousie University-wide Teaching Awards exemplified excellence in teaching and pedagogy, innovation in curriculum and academic programs, and more.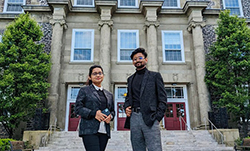 STUDENT ACHIEVEMENT / July 6
Sibling success: Dal brother‑sister duo win top spot in global innovation competition
A brother and sister team from Dalhousie won first place at the global finals of the World's Challenge Challenge for developing an app that serves as a one-stop safety solution for victims of intimate partner violence.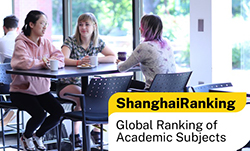 GLOBAL RANKINGS / July 19
Dalhousie Oceanography ranked best in Canada in global academic subject rankings
The 2022 Global Rankings of Academic Subjects placed Dalhousie in the top 100 in the world for both Oceanography and Atmospheric Science.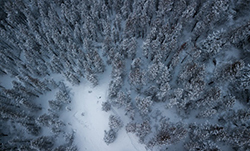 RESEARCH AND INNOVATION / August 15
Balsam fir needles could help kill blacklegged ticks and reduce the spread of Lyme disease, study shows
Researchers at Dal discovered that balsam fir needles can kill blacklegged ticks during the winter, preventing them from surviving until spring — offering hope that this natural resource could be used to battle the disease-carrying bugs whose population has surged in recent years.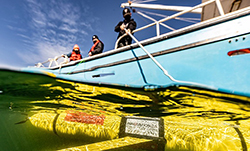 RESEARCH AND INNOVATION / August 19
Canada Foundation for Innovation invests $38.5M in Dal‑led Ocean Tracking Network
The Ocean Tracking Network, headquartered at Dalhousie, was awarded $38.5 million from the Canada Foundation for Innovation's Major Science Initiatives Fund to continue its vital work in global aquatic research.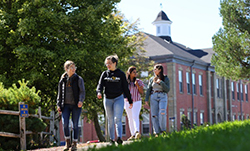 COMMUNITY / September 1
A proud Aggie‑versary: Celebrating 10 years of the Faculty of Agriculture
Ten years ago in September, the merger between Dalhousie University and the Nova Scotia Agricultural College became official — a union that created Dal's Faculty of Agriculture and established the university's first formal campus outside of Halifax.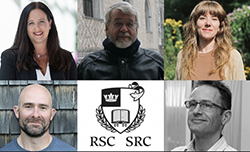 RESEARCH AND INNOVATION / September 6
Royal ascent: Five Dalhousie scholars bestowed one of Canada's highest academic honours
The Royal Society of Canada added five world-class researchers from Dalhousie to its ranks in recognition of their outstanding scholarly, scientific and artistic achievements.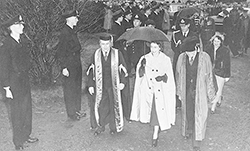 WORLD / September 8
Before she was Queen: Remembering Elizabeth's 1951 visit to campus
When Queen Elizabeth II passed away in September, we shared a look back at her visit to Dalhousie as part of a cross-Canada tour when she was still Princess Elizabeth. Hundreds gathered in the rain to greet the woman who went on to become Britain's longest-serving monarch.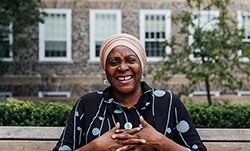 RESEARCH AND INNOVATION / COMMUNITY / September 13
Weaving Black history into the Canadian narrative
The Royal Society of Canada named Dr. Afua Cooper the winner of its J. B. Tyrrell Historical Medal in recognition of her impactful scholarship on Canadian Black history.
RESEARCH AND INNOVATION / September 26 
Lessons from Fiona: Global collaboration is key to preparing for future hurricanes
Hurricane Fiona became most devastating storm to hit Atlantic Canada. Anya Waite and Eric Siegel of the Dal-led Ocean Frontier Institute discussed how international collaboration between ocean measurement institutions is necessary to help efficiently plan responses to future hurricanes.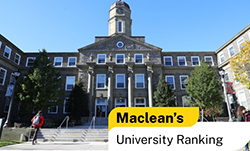 GLOBAL RANKINGS / October 7
Dalhousie climbs higher in 2023 Maclean's University Rankings
Dalhousie advanced into seventh place in Maclean's ranking of Canada's best Medical Doctoral universities.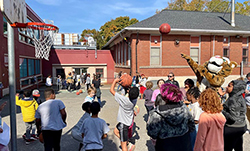 COMMUNITY / October 17
A warm neighbourhood welcome: Dal opens arms to North End elementary students waiting on new school
Since students and staff of St. Joseph's-Alexander MacKay Elementary in Halifax's North End moved to the neighbourhood near Dal last year to allow for construction of their new school, the university stepped up to help them stay active and feel welcome.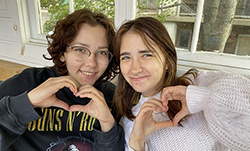 COMMUNITY / October 21
Twin sisters upended by war feel the love
Donors at Dal and beyond supported Ukrainian sisters Mariia and Yuliia Lytvynchuk as they settled into student life in Halifax.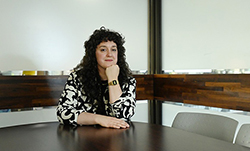 STUDENT LIFE / COMMUNITY / October 26
Dalhousie hires first advisor to support 2SLGBTQ+ students
As the 2SLGBTQ+ advisor, Olivia Fader provides a variety of supports and services that include one-on-one advising, university-wide programming and events, referrals to gender-affirming care, navigating name or gender marker changes, and much more.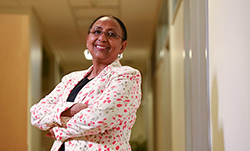 UNIVERSITY INITIATIVES / October 31
Dal deepens commitment to employment equity with bold new action plan
Dalhousie's Employment Equity Plan consolidated new and current strategies into a comprehensive, actionable plan that seeks to increase the recruitment of employees from equity-deserving groups and enhance their experience once at the university.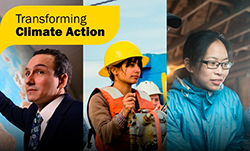 RESEARCH / October 31
Transforming climate action: Dalhousie's push to put the ocean at the centre of the global climate conversation
Dalhousie is leading an application for $155 million from the Canada First Research Excellence Fund to support a transformative research program to improve global understanding of the ocean's essential role in climate.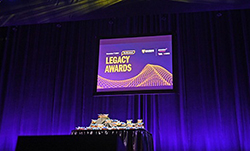 ACADEMIC ACHIEVEMENT / RESEARCH AND INNOVATION / COMMUNITY AND CULTURE / November 10
Swell of recognition builds buzz at Dal's 2022 Legacy Awards
Celebration filled the air at the Dalhousie Arts Centre as the university community came together to recognize the recipients of university-wide awards from the past year.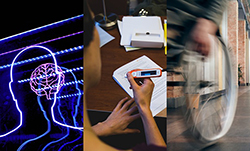 UNIVERSITY INITIATIVES / November 28
Accessibility in action: Inside Dal's plan to build a better campus for all
Dalhousie's Accessibility Plan, released this year, lays out a detailed roadmap for ensuring the university meets Nova Scotia's goal of being fully accessible by 2030.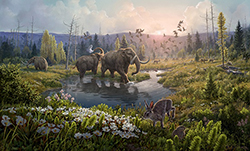 RESEARCH AND INNOVATION / December 7
Discovery of world's oldest DNA breaks record by one million years
Researchers probing sediment in Greenland found the world's oldest known DNA, ushering in a new chapter in the history of evolution and shedding light on an ancient ecosystem and the effects of climate change.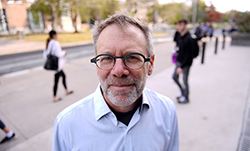 WORLD / RESEARCH AND INNOVATION / December 15
Dalhousie social work scholar ranks top in the world
According to a new ranking released this fall, Dr. Michael Ungar is world's leading social work researcher based on the impact of his scholarly writing and citations.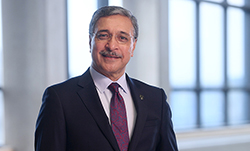 UNIVERSITY LEADERSHIP / December 20
Parting Deep thoughts: A Dal News Q&A with outgoing president Deep Saini

Prior to leaving Dalhousie at the end of December, Deep Saini sat down with Dal News for an interview covering how the university persevered through the COVID-19 pandemic, the promise he sees in Dal's future, and his final message for the Dal community.