A great teacher can inspire and leave a lasting impact on students long after they've moved on from university. 
Dalhousie makes a point of celebrating these outstanding educators each year with its University-wide Teaching Awards. 
Some recipients are graduate students and relatively new to Dal, while others are established instructors with a long history at the university. Some exemplify excellence in teaching and pedagogy, others push for innovation in curriculum and academic programs. All are cherished in their own way by students.
Learn more about this year's recipients below:
Academic Innovation Award
 
Biodiversity Working Group

The Biodiversity Working Group consists of six passionate educators from Dal's Faculties of Science and Agriculture. The group's goal is to use a biological survey, completed every September, to connect students with the Studley and Truro campuses and the broader natural history community and to help them discover the other organisms that share these spaces. 
The Biodiversity Working Group consists of the following team member:
Lara Gibson (University Teaching Fellow) Department of Biology, Faculty of Science
Susan Gass (University Teaching Fellow) Department of Earth and Environmental Sciences, Faculty of Science
Amy Mui (Senior Instructor) Department of Earth and Environmental Sciences, Faculty of Science
Heather Cray (Instructor) Department of Earth and Environmental Sciences, Faculty of Science
Paul Manning (Assistant Professor) Department of Plant, Food, and Environmental Sciences, Faculty of Agriculture
Gabrielle Tompkins (Director, Integrated Science Office) Department of Biology, Faculty of Science

Award for Excellence in Education for Diversity
 
Lisa Binkley (Department of History)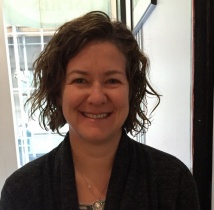 Lisa Binkley, an assistant professor in the Department of History and coordinator of the Art History Certificate in the Faculty of Arts and Social Sciences, received the Award for Excellence in Education for Diversity. Dr. Binkley takes innovative and concrete steps to make diversity and inclusion a reality. She fosters a safe and supportive learning space for all students and makes ground-breaking efforts to transform and decolonize both teaching and learning. Colleagues and students alike commend her focus on Indigenous ways of knowing and active learning.
Award for Excellence in Graduate Supervision

Jason Brown (Department of Mathematics and Statistics)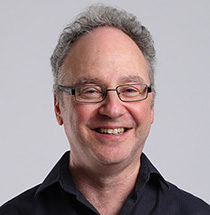 Jason I. Brown has written more than 100 research articles and his work using mathematics to uncover mysteries surrounding the music of the Beatles has garnered worldwide attention, including national and international publications from CBC and BBC to Wired and the Wall Street Journal. But Dr. Brown is also well regarded for going above and beyond in graduate supervision, along with his kind and caring mentorship to his students, which he continues even after graduation. Dr. Brown's passion and energy for research and devotion to his students' academic excellence, nurtures their confidence as researchers and supports their future careers.
Contract and Limited-term Faculty Award for Excellence in Teaching

Heather Cray (Department of Earth and Environmental Sciences)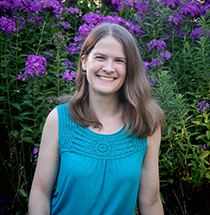 Heather Cray has been an instructor in Earth and Environmental Sciences and the School for Resource and Environmental Studies since 2019. She teaches environmental science, education, sustainability, research methods, and field courses to undergraduate and graduate students. Dr. Cray received her PhD from the University of Waterloo in Restoration Ecology, her MSc in Geography from McGill University, and her Joint Honours Bachelor's in Geography and International Development Studies from McGill University. She is passionate about curiosity-led learning, accessibility and inclusion, and universal design for learning.
Early Career Faculty Award of Excellence for Teaching

Angela Crane (Department of Chemistry)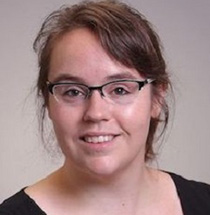 A native of St. John's, Newfoundland, Angela Crane received her B.Sc.H. from Memorial University of Newfoundland in Applied Mathematics/Chemistry in 2008 before completing her Ph.D. at the Univeristy of Brirtish Columbia (UBC) in 2014. Dr. Crane then took her passion for chemistry to the classroom as the First-Year Chemistry Program Coordinator at UBC in 2014, followed by Dalhousie in 2016, where she has been ever since. Now a senior instructor, Dr. Crane's goal in teaching chemistry is that students leave class with a strong appreciation of the chemistry that occurs around us every day and develop life-long skills that they can transfer to whatever discipline they may choose in their academic or post-graduate career. Over the last 6 years, Dr. Crane's teaching methods have evolved greatly as she has been redesigning the First-Year Chemistry Program using Universal Design for Learning principles along with the incorporation of more active experiences for students to achieve higher level learning and mastery as is defined by Bloom's Taxonomy.
President's Graduate/Undergraduate Student Teaching Award
 
Luana Almeida (Department of Industrial Engineering) — Graduate level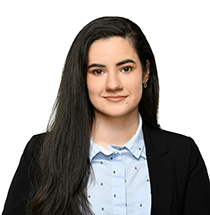 Luana Almeidas, a PhD candidate in Dal's Department of Industrial Engineering, is no stranger to deciphering complex problems in her field. According to feedback from her students, she's also incredibly accomplished at teaching them to others. Almeida has worked as a teaching assistant in various courses, including Operations Research: Linear Models and Engineering Risk Management (IENG4567) and has also taken on a leadership role in her department, serving as graduate student representative. Among her students, she has a reputation for being patient and always well prepared for her duties. Creating a safe environment to address complex problems and being committed to share her knowledge during one-on-one and tutorial sessions are also key to her success in this endeavour.
Reem Karaballi (Department of Chemistry) — Graduate level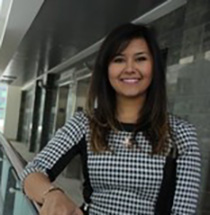 In addition to her NSERC-funded research, Chemistry PhD student Reem Karaballi is also heavily involved in teaching and extracurricular activities at Dalhousie. She has been involved in many teaching positions in her department, including laboratory teaching assistant, laboratory senior teaching assistant, and part-time lecture instructor. Karaballi has been part of the first-year team which was recently awarded the National D2L Innovation Award in Teaching and Learning. Along with that, she was part of the Dalhousie Studying for Success program, where she provided workshops and worked with students one-on-one. Additionally, she has been an active member of different societies including the Chemistry Graduate Student Society, Green Chemistry Initiative, and the Clean Technologies Research Institute. She also co-founded the first WIC "Working for Inclusivity in Chemical Sciences" chapter in the Maritimes. She has attended teaching and learning conferences at Dal and successfully fulfilled the requirements of the Certificate in University Teaching and Learning.
Nick Roberts (Department of Chemistry) — Undergraduate level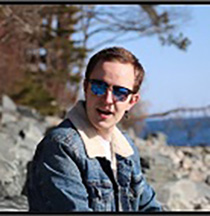 Nick Roberts, a fourth-year chemistry student, takes great pride in his teaching. In the fall of 2019, he joined the First Year Chemistry Laboratory Teaching Team where his ongoing commitment to improving his teaching and the student experience led to his recruitment to the Online Laboratory Development Team in Summer 2020. Within this team, Roberts spoke fully of his ideas to improve course content, while also initiating and championing design ideas that ensured the preservation of in-person laboratory hallmarks, such as choice in experimental path, opportunities to make/learn from experimental mistakes, and establishing chemistry community, despite the 2020/2021 fully online laboratory delivery. As a senior teaching assistant, he independently implemented new tutorials into the laboratory program to support students on tricky topics. He also served as a co-investigator/grant holder on several teaching research projects, including a colour vision deficiency accessibility support project, an investigative project into online learning and discussion forums and a project investigating the effectiveness of new tutorial series in the First Year Chemistry Laboratory. 
Tareq Yousef (Department of Medical Neuroscience) - Graduate level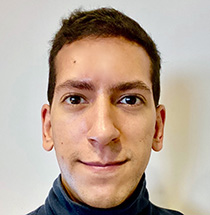 Tareq Yousef completed his BSc at Dalhousie and is now completing a PhD in Medical Neuroscience at Dal under the supervision of William Baldridge. Yousef has been a teaching assistant at Dal for years and has received his Certificate in Science Leadership and Communication. In Dal's Department of Psychology and Neuroscience, he worked as a Teaching Assistant for first-year laboratories and upper year psychology courses such as the Behavioural Neuroscience Laboratory and Advanced General Psychology. During his graduate degree he has focussed his contributions on to Human Neuroanatomy, acting as a lecturer, TA, and Lab Instructor for the undergraduate, graduate, medical, dentistry, and health professions students. Recently, Tareq successfully received Dalhousie's Certificate in University Teaching and Learning.

Sessional and Part-time Instructor Award for Excellence in Teaching

Rebecca Babcock (Sessional Instructor) Department of English, Faculty of Arts and Social Sciences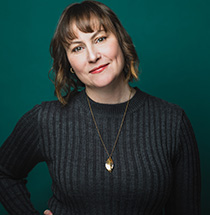 Becca Babcock is a writing instructor, writer and actor. She has taught writing, English, and Canadian Studies courses at Dalhousie and previously worked as an instructional designer. She has published two books: a novel, One Who Has Been Here Before (Vagrant Press/Nimbus Publishing, 2021) and a short story cycle, Every Second Weekend (Blaurock Press, 2011). Her forthcoming novel (Vagrant Press/Nimbus Publishing) is due in spring 2023.
For more information on the awards, visit the Centre for Learning and Teaching website.