Campus Bike Centre
Learn about bike safety and maintenance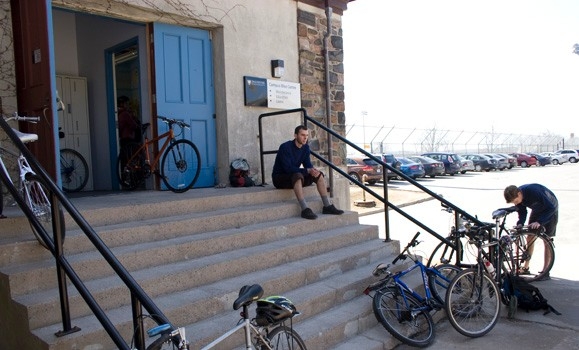 The Dal Bike Centre is based out of the Studley Gym at 1 Alumni Cresent. It offers cycling maintenance and safety education programs, as well as a free bike loan program to students, staff, and faculty. For information about bicycle education contact bikectr@dal.ca.
You can reach the Dal Bike Centre at the Instagram and Facebook pages:
https://www.instagram.com/bikeatdal/  
https://www.facebook.com/dalbikecentre/
Campus Bike Plan
Dalhousie has worked with several partners, including the IWK, Capital Health, and Saint Mary's University to develop an Institutional Cycling Master Plan. The plan includes information on cycling paths, infrastructure, and education.