Robert H. Frank

Spring 2018 Honorary Degree Recipient
Doctor of Laws (honoris causa)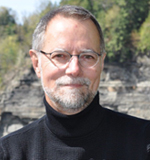 As a clear-eyed commentator, accomplished scholar and gifted teacher, Robert H. Frank has advanced economic thought by combining insights from evolutionary biology, psychology and economics. His work reminds us that we have the power to turn back the tide of rising economic and democratic inequality.
Dr. Frank has authored more than a dozen books, including The Winner-Take-All Society. Co-authored with Philip Cook, it has garnered several awards, including the New York Times Notable Book of the Year and the San Francisco Review of Books Critics Choice Award. His writing has appeared hundreds of times in professional journals and popular publications, including the New York Times, where his "Economic View" column appeared every five weeks for more than a decade.
Robert H. Frank completed a BS in Mathematics at Georgia Tech, and an MA in Statistics and a PhD in Economics, both from the University of California at Berkeley. He has spent most of his academic career at Cornell, and today is a Professor of Economics and the Henrietta Johnson Louis Professor of Management at the Johnson Graduate School of Management. He has won the Johnson School's Stephen Russell Distinguished Teaching Award three times, received the 2004 Leontief Prize for Advancing the Frontiers of Economic Thought, and was named the 2000-01 French-American Foundation Professor of American Civilization for Ecole des Hautes Etudes en Sciences Sociales in France. In 2008, he was awarded an honorary degree in economics from the University of St. Gallen in Switzerland.