New Dawn Staff of Place and Belonging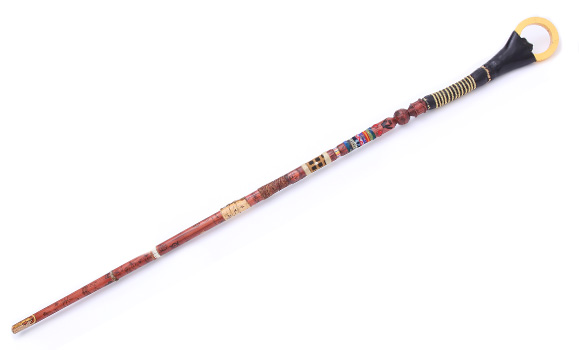 Dalhousie's New Dawn Staff of Place and Belonging was first introduced into use at Convocation in the Spring of 2019, replacing the University Mace as the ceremonial object used to open and close each ceremony. Like the Mace before it, the New Dawn Staff is carried into the ceremony by the University Beadle at the head of the graduate procession and placed onstage to signal the start of the celebration and carried back out to mark the end.
The New Dawn Staff was designed and created by artists Alan Syliboy of Millbrook First Nation and Mark Austin of Colchester County, with guidance from the university and in collaboration with a team of artists and craftspeople from diverse communities across Nova Scotia.
Dalhousie is one of the first universities in North America to replace its traditional mace with a new ceremonial object. Through its mix of symbols, materials and textures, the New Dawn Staff reflects the rich diversity of individuals who make up the Dalhousie community today and their collective history in this place that we share together.
Symbols and materials integrated along the shaft signify Dalhousie's location in Mi'kma'ki and important on-going relationships with Mi'kmaq communities. Descendants of early European and international settlers, Acadians, peoples of African descent, persons with disabilities, all genders and the LGBTQ2S+ communities are acknowledged with Staff elements in an effort to convey inclusion, diversity, and equity. Contributions by artists from Mi'kmaq, African Nova Scotian and other communities celebrate that Dalhousie is part of a larger geographic and cultural place of diversity and inclusion.
More than thirty materials and twenty processes were used in the creation of the New Dawn Staff and its accompanying stand. Nova Scotian materials were used when possible, including the white ash that serves as the base material for the pole and driftwood that forms the top segment. Textiles from around the world, near-field chip technology, recycled gold, and several other natural materials were incorporated throughout using processes ranging from wood turning and textile wrapping to laser cutting, wire weaving, and gilding.
At 7'4" (2.24 metres) tall, the New Dawn Staff cuts an impressive figure befitting of a symbol of achievement. But as a walking stick it also symbolizes the idea of a journey — educational and otherwise — and provides functionality as an aid for walking and as a beacon for community. Four distinct grip zones mean the staff can be carried by individuals with different walking or sitting heights.
Artists involved in the creation of the New Dawn Staff of Place and Belonging in addition to Syliboy and Austin were Wendie Poitras, Annie Martin, Mohammed Issa, Jessie Marshall, Mark Hamilton, Matt D'Entremont, Fred Marshall, Lily Volio, Debby Finkbeiner, Arjun Lal, and many unknown makers whose pre-existing work was incorporated for its cultural significance.
With the New Dawn Staff of Place and Belonging, Dalhousie journeys proudly into its third century informed by the past and inspired for the future.
Learn more: Marking the journey: Introducing the New Dawn Staff of Place and Belonging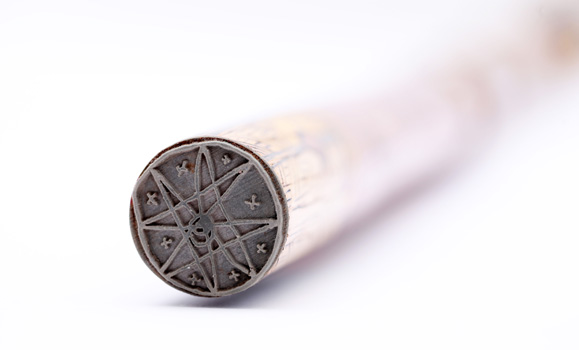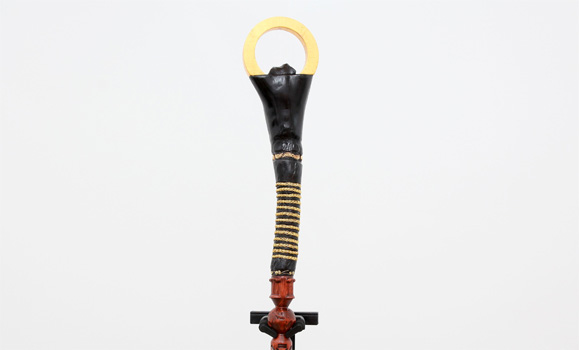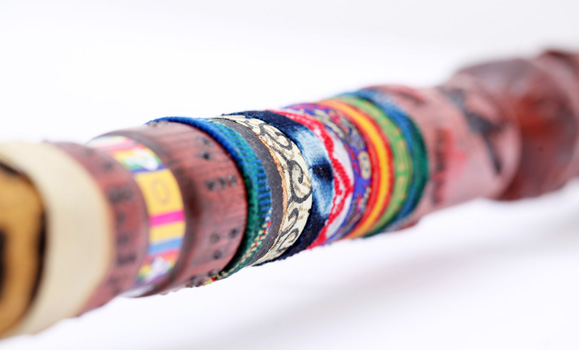 Photographs by Nick Pearce.