Research Ethics Review Process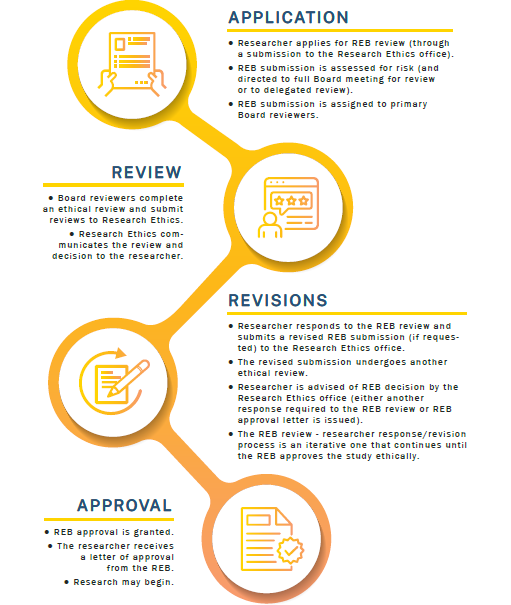 Please note:
Each round of ethical review takes an average of 4 weeks; please plan accordingly.
Almost 90% of research ethics submissions go through at least two sets of ethical reviews before receiving REB approval.
The research study may not begin until the researcher receives an approval letter from the REB.
No reviews or Research Ethics Board meetings in August.