Awards & grants
Schulich School of Law
Schulich Scholarship – two $11,023 scholarships for either JD or LLM students and one $22,046 scholarship for LLM or PhD students offered on the basis of two of the three following criteria: (a) Academic Merit; (b) Community Service; and (c) Financial Need."
Law Foundation of Nova Scotia Millennium Graduate Fellowship Fund – $20,000 per year to provide one or more fellowships and research support to law students at the masters and doctoral levels.
George Caines Graduate Scholarship in Law – approximately $20,000 (total) awarded to one or more students each year.  First consideration will be given to applicants with a focus on business or tax law, but second consideration will be given to a student or students whose study is in other areas of law. Preference will be given to those students who, while qualified to pursue their graduate studies, have demonstrated financial need.  This scholarship was established by John Bragg in recognition of George Caines' service to John Bragg, his Family and the Bragg Group of Companies as a trusted legal advisor over a long period of time.
The H.A.J. Wedderburn Scholarship in Law  – awarded to a Black Nova Scotian enrolled in a graduate program (LLM or PhD).  This scholarship was established by the Nova Scotia Association for the Advancement of Coloured People in recognition of Mr. Wedderburn's contributions in the struggles of the Black peoples of Nova Scotia for equal access.
Roy A Jodrey Scholarship in Law – awarded to a prospective graduate student deemed by the Faculty to be outstanding.
George C. Thompson Fellowship in Law – awarded to a student enrolling in the LLM program, with a preference for a JD graduate from Dalhousie and/or a student who combined scholarly achievement and athletic involvement throughout his or her university career.
Dean Ronald St. John Macdonald Fellowship in Law – awarded on the basis of academic merit and financial need to a student entering the LLM program and concentrating in one or both of the fields of International Law or Human Rights Law. The student may be either a Canadian or non-Canadian student.  This Fellowship is in honour of the late Ronald St. John Macdonald, former Dean of the Law School and Judge of the European Court of Human Rights, who was instrumental in developing the graduate studies program at the Law School.
J. Fielding Sherwood Memorial Bursary Fund – awarded to an LLM or PhD student in the Faculty of Law whose work concerns the environment, or relates in some way to fisheries or ocean research studies.  The intent is that the Fund be directed toward travel or research costs.  This Fund was established to honour the memory of J. Fielding Sherwood.  Fielding Sherwood graduated from Dalhousie Law School with a Master of Laws degree, was associated with the Dalhousie Oceans Studies Program, and was an associate lawyer with the Halifax firm of Daley, Black and Moreira.
Dalhousie University  
Scholarships
Killam Fellowships

Exceptionally well-qualified applicants are eligible for Killam fellowships which currently have a value of $19,000 for LLM students and $23,000 for PhD students. Suitable candidates are identified and nominated by the Graduate Studies Committee to the Dalhousie Faculty of Graduate Studies.
Eliza Ritchie Doctoral Scholarship for Women
The Eliza Ritchie Doctoral Entrance Scholarship was established to commemorate Women's Centennial Year (1985) and to recognize the contribution to Dalhousie of one of its most important nineteenth-century graduates. After completing her undergraduate studies at Dalhousie in 1887, Eliza Ritchie (1856-1933) became one of the first Canadian women to receive a PhD degree (Cornell University, 1889). She cut short her professional career at Wellesley College in Massachusetts to return to Halifax, in 1899, where she devoted her energies to feminist and cultural causes, and to Dalhousie, for the rest of her life. She was the first warden of a Dalhousie women's residence (Forrest Hall, 1912-13), the first woman to serve as a member of the Dalhousie Board of Governors (1919-25), and the first woman to receive an honorary degree from Dalhousie.
The award is intended to attract outstanding female students (first-class standing) into a program of studies leading to the PhD degree.
Preference will be given to candidates who are studying in fields where women are under-represented.
Scholarships will be awarded to Canadian citizens or permanent residents only, with preference given to candidates currently residing in the Atlantic provinces.
To be eligible, candidates must have applied to a PhD program at Dalhousie or have completed no more than 12 months of study in their PhD program by August 31st of the year of the award.
Candidates will be assessed based on academic excellence, research potential, and community/leadership abilities.
The Award must be taken up no later than the 4th academic term of the degree program (i.e. within 12 months of the degree start date).
The Award is renewable, subject to an annual progress review (first-class standing must be maintained).
An award can be held for a maximum of 36 months of full-time study.
One new award is made each year.
The Award is valued at $30,000 for a twelve-month academic year.
Candidates who hold other scholarships of any kind, including scholarships internal and external to Dalhousie University, will receive the Eliza Ritchie Doctoral Entrance Scholarship for Women as a "top-up award" to their other scholarship, the total not exceeding $30,000 per academic year or $10,000 per term.
The Award is tenable only at Dalhousie University.
Fees are not waived and must be paid out of the award.
Application and annual renewal request deadline: March 15th.
Application and Renewal Forms
James Robinson Johnston Graduate Scholarship for African Canadians
James R. Johnston was the first member of the Nova Scotia African Canadian Community to graduate in Law from Dalhousie University in 1898, and he played a very active public, professional and community role throughout his short life. The James Robinson Johnston Graduate Entrance Scholarship is supported by the Endowment for the James Robinson Johnston Chair in Black Canadian Studies, which was established in July 1996 "...to bring Black culture, reality, perspectives, experiences and concerns into the Academy." In the spirit of James Robinson Johnston, who believed that the best interests of African Canadians would be served through education, Dalhousie University each year offers a renewable graduate level scholarship to a promising African Canadian student, providing him or her the opportunity to pursue studies at the graduate level in the arts, sciences, health professions, management, law, dentistry, and medicine.
Application and Renewal Forms
Nova Scotia Black and First Nations Students Graduate Entrance Scholarships
Dalhousie University offers entrance scholarships valued at $15,000 each, awarded annually to a First Nations and an Indigenous Black student entering a Dalhousie graduate program for the first time following graduation from a Dalhousie University undergraduate program. The objective of these scholarships is to increase the representation of Indigenous Black and First Nations communities in the university's wide diversity of graduate programs, and ultimately in the academy and in advanced professional occupations. The graduate program may be at the master's or doctoral level, and may include professional, course-based or thesis-based programs.
Eligibility and Conditions
The scholarships are open to Indigenous Black and First Nations students, residents of Nova Scotia (first preference) or former residents returning to Nova Scotia (second preference), who have completed a Dalhousie University undergraduate program and are entering their first Dalhousie University graduate program.
An Indigenous Black person is one who a) is the child of birth parents at least one of whom is of African descent; b) whose parents were living in Nova Scotia at the date of birth; and, c) whose African Canadian parent(s) was (were) born in Canada.
In accordance with the Constitution Act, 1982, part II, Section 35(2), a First Nations applicant is an Indian, Inuit or Metis person of Canada, and a person who is accepted by one of the First Nations of Nova Scotia as a member of their community.
Students must have been accepted into a Dalhousie Graduate program administered by the Faculty of Graduate Studies, with an admission GPA of 3.3 (B+) or higher. Admission GPAs are based on the last two years (six terms) of undergraduate study.
Candidates who hold other scholarships of any kind, including scholarships internal and external to Dalhousie University, will receive the Indigenous Black and First Nations Graduate Entrance Scholarship as a "top-up award" to their other scholarship, the total not exceeding $15,000 per academic year or $5,000 per term.
Recipients of this scholarship must begin full-time academic study at Dalhousie in the academic year for which it has been awarded.
The scholarship is renewable for a maximum of one year (three academic terms) for students maintaining good standing in the first year of their program.
Applications for first awards and for renewals will be considered by a special scholarship committee constituted by the Dean of the Faculty of Graduate Studies. Award and renewal decisions are final and cannot be appealed.
Application deadline: May 15.
Application and Renewal Forms:
The Phi Kappa Pi Joe Ghiz Memorial Award
This is an annual award given to a student enrolled in a graduate degree program at Dalhousie University.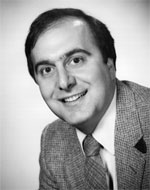 Joe Ghiz was born in Charlottetown, PEI in 1945. He received his Bachelor of Commerce and Law degrees from Dalhousie University in 1966 and 1969 respectively, and went on to take his Masters of Law degree from Harvard University leading his class on each occasion. He was elected leader of the Liberal Party in 1981, and, the following year, was elected to the Legislature of Prince Edward Island. He was elected as premier in 1986 and 1989. In 1994, he resigned from the Legislative Assembly to take on the position as Dean of Law at Dalhousie University. The following year, he was appointed the Supreme Court of Prince Edward Island. Mr. Ghiz died at the age of 51, in 1996.
A prize of $750 will be awarded to a student studying at the Masters or Doctoral level, in any discipline at Dalhousie University. The student must have a first-class standing (GPA 3.7/4.3) or higher in the last two years of previous study (graduate and/or undergraduate) and demonstrate both community involvement and university life involvement. Application or nominations should be made to the Faculty of Graduate Studies using the application form below.
Application Form
President's Award
The President's Awards are for students starting PhD programs who have a full doctoral scholarship from one of the specified agencies.
The specified agencies are:
NSERC (PGSD, CGSD, Vanier CGS)
SSHRC (Doctoral, CGSD, Vanier CGS)
CIHR (Doctoral, CGSD, Vanier CGS)
Killam (Doctoral)
The award will cover tuition but not international differential fees or other student fees.
The award is granted for up to the first two years for PhD students.
The award will be granted for each term that the student is
registered as a full time student
paying full tuition (i.e., not continuing fees)
receiving a full doctoral scholarship from one of the specified agencies
tuition is not covered by any other award, agency or government.
Students must have a complete and accurate program form and progress report before the second year award will be paid.
The program begins with students who are first registered in a PhD program at Dalhousie September, 2007.
For eligible students, the Faculty of Graduate Studies will notify those students and departments following admission. The Award will be verified and applied to the student's tuition each term for the duration of the award.
Faculty of Graduate Studies Emergency Bursaries
Students may apply to the Faculty of Graduate Studies for university bursaries made available through Dalhousie's Student Assistance Program. Bursary awards are based on eligibility and emergency need. They are meant to help students overcome temporary financial emergencies such as medical costs or other unforeseen expenses. In exceptional circumstances a Faculty of Graduate Studies Emergency Bursary may be awarded for a chronic shortfall in the student's annual budget, and then only for students beyond their first year of graduate study at Dalhousie University who do not receive full scholarship support as defined by Faculty of Graduate Studies for Master's or PhD programs.
It is recommended that students discuss their situation with the person in their own academic unit who would be responsible for bursaries before completing the bursary application.
Students must be registered in order to receive a bursary. Students eligible for government loans must have applied for such loans and provide evidence of the assessment before a bursary application can be considered.
International graduate students can apply but should indicate on the form that they are international students.
Bursary applications are considered monthly throughout the year by the Faculty of Graduate Studies Graduate Bursary Committee (section II.4.5.7). Awards are for a maximum of $1000. Lower amounts may be awarded. Students typically do not receive more than one bursary award in an academic year. Decisions of the bursary committee are not subject to appeal.
The total available for bursaries in a given year depends on the amount available through the Student Assistance Program of the office of the Vice-President Student Services.
The John and Lina Graham Commonwealth Bursary
Competition dates: March 15 and October 31 each year.
A bursary of $500 will be awarded at each competition.
The donors established this fund to mark the 75th anniversary in 1988 of the Association of Commonwealth Universities. It is used to assist graduate students who find themselves in need of financial aid while in Nova Scotia. Recipients must be residents of Commonwealth countries other than Canada who, in the opinion of the selecting body, demonstrate need.
The Dr. P. Anthony Johnstone Memorial Bursary
Competition dates: March 15 and October 31 each year
A bursary of $750 will be awarded at each competition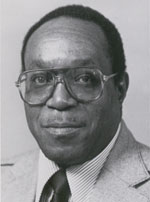 Dr. P. Anthony Johnstone was born in Kingston, Jamaica. He received his education at St. George's College in Kingston, Madrid University, The University of the West Indies, Dalhousie University and the University of Ottawa. During his career, he taught at Dalhousie University. In 1975 he joined the Nova Scotia Department of Education as Provincial Coordinator of Ethnic Services, with responsibility for ethnic and cultural services, multicultural education and the development of human rights education. In 1985, he was appointed Executive Director of the Nova Scotia Human Rights Commission, a position he held until his death on July 30, 1989. During his career, he argued strenuously and persuasively for social justice, progressive multiculturalism, meaningful internationalism and serviceable human rights.
This fund is used to assist a humanities or social science graduate student who has a record of interest and involvement in social justice and human rights. Award recipients also receive a copy of The Life & Thoughts of Tony Johnstone, (Ed.) Reverend Trevor Phillips.
The recipient must have demonstrated financial need, satisfactory academic standing, and an involvement in the areas of social justice and human rights. Applications or nominations should include a letter demonstrating their involvement in these areas.
The Linda Marie Gillingwater Rainsberry Bursary/Scholarship
Competition date: December 10 each year
An annual bursary of at least $1500 will be awarded to a student enrolled at the Faculty of Graduate Studies. An additional $1500 scholarship will also be awarded to a current or prospective graduate student.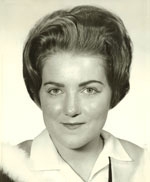 Linda Marie Gillingwater ("Gillybird") Rainsberry - student, writer, editor, educator, fundraiser, conflict mediator, television producer and curriculum designer.
Throughout her 20-year career as a television producer Linda received many national and international awards. She was particularly proud of her Gemini award for Best Short Dramatic Program Saying Goodbye: The First Snowfall, which Linda dedicated to the memory of her mother. This program was part of a 10-part documentary series that focused on the topics of grief and bereavement.
Linda used television to challenge conventional wisdom — television, she insisted, is not necessarily the enemy of the written word. Hooked on Reading, a series of six programs, invited viewers to join the adventures of three children as they shared with their father his enthusiasm for the world of books. Using a combination of narration, dramatized scenes and a viewers' guide, Linda encourages parents and other adults to read to and with children.
Linda created numerous other television programs, including a 10-part prime time telecourse on contemporary family issues, Family Matters, before returning to the classroom to pursue her passion for education. Linda first assumed the role of academic director of The Ambassador Program, an educational program for 16 to 24 year old adolescents who lived on Toronto's streets. After receiving national acclaim in Maclean's magazine for her efforts with Toronto's street youth community, Linda set her sights south of the border. As executive director of the Family Learning Circle, an adult learning agency located in the South Bronx, New York, Linda delivered on the promise of educational alternatives for marginalized students and adult learners. The three-site adult education school served 1,000 African-American and Latina women annually.
Linda knew first-hand the financial hardship associated with raising children as a single mother. Her professional accomplishments were counterbalanced at all times by her unconditional love for her two sons.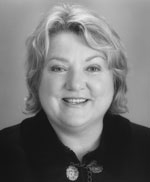 Photo by: Mary Ann Donohue
The Linda Marie Gillingwater Rainsberry Graduate Student Scholarship and Bursary pays tribute to Linda — her passion for learning; her deep commitment to the underprivileged; her unwavering support of the aspirations of women to reach for excellence in their chosen fields. As she explained: "I am a secret agent, sent to inspire a new generation of women — happy, confident, playful, and agents of revolution."
Originally founded as a bursary by Linda's two sons, David Rainsberry and Christopher Wilson, this endowment is now offered as both an annual bursary and scholarship in memory of a woman who dedicated her life to her family, education and social justice.
Donations
Online donations to the Linda Marie Gillingwater Rainsberry Graduate Scholarship and Bursary can be made by following this Donations Link
Criteria
The recipients must have demonstrated financial need. (for Bursary option)
Preference will be given to single mothers whose area of study is in the Faculty of Arts and Social Science and whose research incorporates a social justice analysis.
Preference given to a students whose research is on women's studies.
Please see application for a full list of eligibility criteria.
If one student satisfies both the criteria for the scholarship AND for the bursary then they should apply for both and could be eligible to receive both awards.
Recent Recipients

2016 Carolyn (Cofi) Jones, Public Administration
2016 Shabnam Shobhani, School of Social Work
Research and Travel Grants
Research & Conference Travel Grants
Graduate Thesis Student Conference Travel Grant
Completed student travel grant applications must be received no later than one month prior to the date of the conference at which you are presenting a paper or poster. Applications received after this date will not be considered.
You must be registered at the time of your conference.
All students wishing to apply for a Conference Travel Grant must fill out and sign a Cheque Requisition Form and submit it with the Conference Travel Grant application. You can get a Cheque Requisition Form from your department.
As the Faculty of Graduate Studies office is operating remotely due to COVID-19 restrictions, please submit the completed Conference Travel Grant application form by email to financial.coordinator@dal.ca.
If your conference travel is partially funded by an additional Dalhousie source, please ensure that only one travel expense claim form is submitted for your travel. Please have the travel expense claim form signed by the other Dalhousie funding source(s) before submitting to FGS.