Creative Destruction Lab Atlantic
Build Something Massive with the Creative Destruction Lab
The Creative Destruction Lab (CDL) is a seed-stage program for massively scalable, science-based companies, which employs an objectives-based mentoring process with the goal of maximizing equity-value creation. Launched at the University of Toronto's Rotman School of Management in August 2012, CDL Atlantic's program began at the Rowe School of Business in September 2017.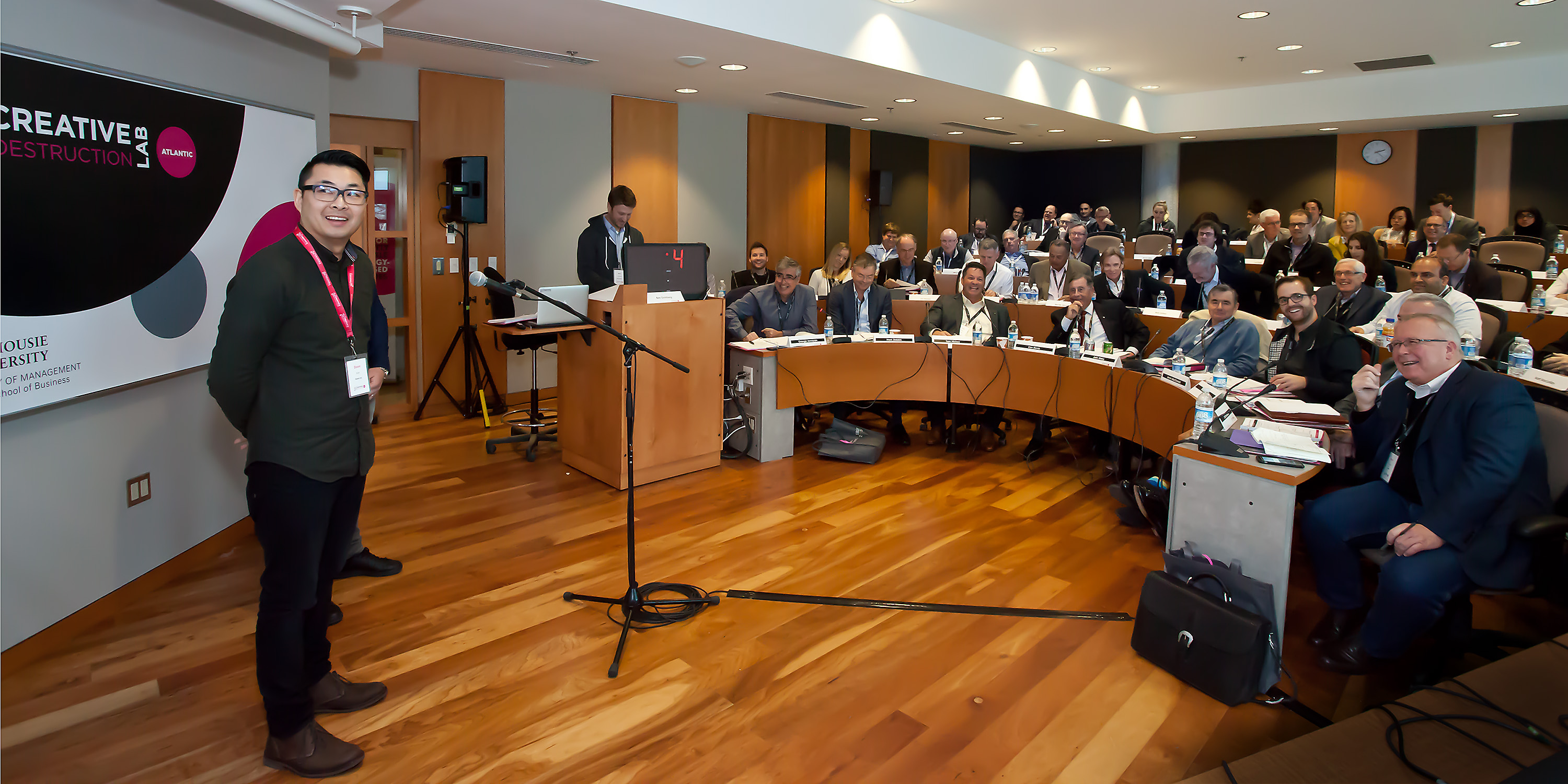 The year-long MBA course provides a transformational experience for Dalhousie MBA students by replacing the traditional case study method with experiential learning (learning-by-doing) during the process of rapid equity-value creation. Working alongside the G7 Fellows and venture founders, students are given a unique chance to learn how to evaluate, finance, and manage technology businesses.
Apply Now to the MBA Corporate Residency
At every step of the ventures' progression through the Lab, the MBA class is there to watch, listen, and most importantly contribute to the process of equity value creation through the development of financial models, sales and marketing strategies, and other business development activities. 
Dalhousie MBA students play a vital role at the Creative Destruction Lab by providing aspiring entrepreneurs with the strategic insights they need to turn their research innovations into high-growth ventures.
Learn More: www.dal.ca/cdlatlantic