Kristin
Good
Associate Professor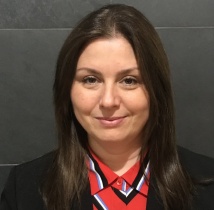 Email:
kristin.good@dal.ca
Phone:
(902) 494-1944
Mailing Address:
Department of Political Science Rm 344, 3rd Floor, Henry Hicks Bldg Dalhousie University, 6299 South Street PO Box 15000 Halifax, NS B3H 4R2

Research Topics:
Canada's model of ethnocultural and linguistic pluralism
City politics and governance
Comparative ethnic relations
Comparative urban politics
Comparative method
Ethnic relations
Federalism and intergovernmental relations
Immigration policy
Immigration and urban governance
Linguistic minorities (politics of and policy)
Local government
Multiculturalism and citizenship
Multinational diversity in cities
Social science methodology
Current CV

Prof. Good's recent book publication titled "Municipalities and multiculturalism : the politics of immigration in Toronto and Vancouver" maked the reading list solicited from a prominent city activist in Toronto. Ceta Ramkhalawansingh says "'Policy nerds' value books which explain patterns of life and which help us understand the role of municipal government, indeed all governments, as they respond to increasing levels of multiculturalism among residents. This is one such book."
Prof. Good's primary research interests are city politics and governance, ethnic relations, immigration policy as well as Canada's model of ethno-cultural and linguistic pluralism. Her most significant academic work to date - Municipalities and Multiculturalism: The Politics of Immigration in Toronto and Vancouver (2009) - combines these interests by examining the municipal role in immigration and multiculturalism initiatives in urban and suburban municipalities in Toronto and Vancouver. Good's research on municipalities' immigration and multiculturalism initiatives has been awarded several prizes by academic associations such as the American Political Science Association, the Urban Affairs Association and the Canadian Political Science Association. Most recently, Municipalities and Multiculturalism was awarded the Canadian Political Science Association's Donald Smiley Prize for the best English language book published on Canadian politics in 2009. Good's current research program examines how nine Canadian cities' ethno-linguistic contexts and growth rates influence municipal and community immigration and multiculturalism initiatives. The project, which is entitled "The Politics and Governance of Immigration and Multiculturalism in Canadian Cities," is funded by the Social Sciences and Humanities Research Council of Canada.