Scott
Pruysers
Assistant Professor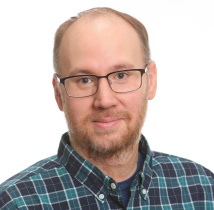 Email:
Scott.Pruysers@dal.ca
Phone:
(902) 494-6626
Mailing Address:
Department of Political Science Rm 301, 3rd Floor, Henry Hicks Bldg Dalhousie University, 6299 South Street PO Box 15000 Halifax, NS B3H 4R2

Research Topics:
Canadian Politics
Political Parties and Party Systems
Political Psychology and Political Behaviour
Federalism
Gender and Representation
Current Curriculum Vitae [221 KB]
Short Biography:
Before joining Dalhousie University, I held a postdoctoral fellowship at Ryerson University as a member of the Canadian Municipal Election Study (CMES), and completed a SSHRC postdoctoral fellowship at the University of Calgary.  I am also an Adjunct Research Professor at Carleton University. I have degrees from Carleton (PhD) and the University of Waterloo (MA and BA). 
My research focusses on Canadian politics broadly and my specific interests include intra-party democracy, party organization, and political psychology. In general, my research focusses on questions of participation and representation in party and electoral politics. I have written on a variety of topics including multi-level party integration, party personnel selection, personality and politics, candidate recruitment, and political ambition. My research has appeared in a variety of leading national and international journals such as Party Politics, Political Research Quarterly, Canadian Journal of Political Science, Representation, Regional & Federal Studies, and Politics & Gender​.  
My recent books include The Personalization of Democratic Politics and the Challenge for Political Parties (Rowman Littlefield Press, 2018), and The Promise and Challenge of Party Primary Elections (McGill-Queens, 2016).
Education: B.A. (Waterloo), M.A. (Waterloo), PhD (Carleton)
Selected Publications
Pruysers, Scott and Julie Blais. 2019. "Narcissistic Women and Cash-strapped Men: Who can be Encouraged to Consider Running for Office?" Political Research Quarterly 72(1): 229–242.

Pruysers, Scott, Julie Blais and Phillip Chen. 2019. "Who Makes a Good Citizen? The Role of Personality." Personality and Individual Differences 146: 99-104.

Cross, William, and Scott Pruysers. 2019. "Sore Losers? The Costs of Intra-party Democracy." Party Politics 25(4):483-494.

Pruysers, Scott and David Stewart. 2018. "Federal-Provincial Variation in Leadership Selection: Processes and Participation." Journal of Canadian Studies 52(3):742-764.

Pruysers, Scott and Julie Blais. 2018. "A Little Encouragement Goes a (not so) Long Way: An Experiment to Increase Political Ambition Among Young Women." ​Journal of Women, Politics & Policy 39(3):384-395.
Pruysers, Scott and Anthony Sayers. 2018. "Party Primaries in Canada." In Rob Boatright (ed.), The Handbook of Primary Elections (384-399). New York: Routledge.

Kenig, Ofer, and Scott Pruysers. 2018. "The Challenges of Inclusive Intra-Party Selection Methods." In Xavier Coller and Guillermo Cordero (eds.), Democratizing Candidate Selection: New Methods, Old Receipts? (18-34). Palgrave.

Blais, Julie and Scott Pruysers. 2017. "The Power of the Dark Side: Personality, the Dark Triad, and Political Ambition." Personality and Individual Differences 113:167-172.

Pruysers, Scott and Julie Blais. 2017. "Why Won't Lola Run? An Experiment Examining Stereotype Threat and Political Ambition." Politics & Gender 13(2): 232-252.

Pruysers, Scott and William Cross. 2016. "Negative Personalization: Party Leaders and Party Strategy." Canadian Journal of Political Science 49(3): 539-558.

Pruysers, Scott and William Cross. 2016. "Candidate Selection in Canada: Local Autonomy, Centralization, and Competing Democratic Norms." American Behavioral Scientist 60(7): 781-798.

Pruysers, Scott. 2016. "Vertical Party Integration: Informal and Human Linkages Between Elections in a Canadian Province." Commonwealth &
Comparative Politics 54(3): 312-330.

Pruysers, Scott. 2016. "Party Integration at the Grassroots: The Canadian Case." Territory, Politics, Governance. Online First.
Kenig, Ofer, William Cross, Scott Pruysers, and Gideon Rahat. 2015. "Party Primaries: Towards a Definition and Typology." Representation 51(2): 147-160.

Pruysers, Scott. 2015. "Two Political Worlds? Multi-level Campaign Integration in Canadian Constituencies." Regional and Federal Studies 25(2): 165-182.

Pruysers, Scott. 2014. "Reconsidering Vertical Integration: An Examination of National Political Parties and their Counterparts in Ontario." Canadian Journal of Political Science 47(2): 237-258.