Brian
Bow
Professor of Political Science / Honours Coordinator / Director of the Centre for the Study of Security and Development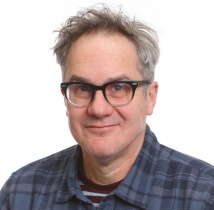 Email:
brian.bow@dal.ca
Phone:
(902) 494-6629
Mailing Address:
Department of Political Science Rm 344, Henry Hicks Bldg Dalhousie University, 6299 South Street PO Box 15000, Halifax, NS B3H 4R2

Research Topics:
policy coordination
US foreign policy
Canada-US relations
North America
international security and defence policy
network governance
Education: B.A. (UBC), M.A. (York), PhD (Cornell)
Teaching: International Relations theory, foreign policy, diplomacy and negotiation, US foreign policy, Canadian foreign policy, North American regional politics, and empirical research methods.
Ongoing projects (updated January 2018):
The Political Management of Network-Driven Policy Coordination: Lessons from North America and Europe, ongoing research project.
This is a new multi-year project designed to identify different models for network-driven policy coordination, uncover the sources of that variation, and assess the different models' efficacy in bringing about effective and sustainable coordination. The initial research focus is on US-Canada coordination on contemporary national security and public safety issues—i.e., counter-terrorism, organized crime, illegal immigration and human trafficking, natural disasters, and infectious disease.
The Making and Unmaking of North America, research monograph, in progress.
This ongoing project looks at the history of regional integration in North America, with a focus on discursive struggles to build up or tear down coalitions in support of closer regional cooperation.
Generations: Reflections on Canadian Foreign Policy
A collaborative project, with Andrea Lane, on the sources of Canadian experts' ideas about foreign policy and the evolution of Canadian Foreign Policy as a field of study. Early papers published in a special issue of International Journal; remaining papers in a edited volume: Canadian Foreign Policy: Reflections on a Field in Transition, forthcoming from UBC Press.
Selected Publications:
"Transgovernmental Networks and Security Policy Coordination in North America and the European Union: A Framework for Transatlantic Comparative Research" (with Ruben Zaiotti), Journal of Transatlantic Studies (OnlineFirst, 2020): https://link.springer.com/journal/42738/onlineFirst
"Generations: The Sources of Expert Ideas on Canadian Foreign Policy" (introductory essay for special issue, co-edited with Andrea Lane), International Journal 72:2 (June 2017): 158-165.
"Teaching Canada-US Relations: Three Great Debates" (with Adam Chapnick), International Journal 71:2 (Summer 2016): 291-312.

"Legitimacy and Regional Integration: The North American Experience in Comparative Perspective," in Achim Hurrelmann and Steffen Schneider, eds., The Legitimacy of Regional Integration in Europe and the Americas (Palgrave Macmillan 2015).
Regional Governance in Post-NAFTA North America: Building without Architecture, volume co-edited with Greg Anderson (Routledge 2014).
"Measuring Canadian Foreign Policy," International Journal 69:2 (Spring 2014): 229-232
Security and the State in Mexico: Transformation and Crisis in Regional Perspective, volume co-edited with Arturo Santa Cruz (Routledge 2012).
"Beyond Mérida?: The Evolution of the United States' Response to Mexico's Security Crisis," in Brian Bow and Arturo Santa Cruz, eds., Security and the State in Mexico.
"Immovable Object or Unstoppable Force?: Crisis and the Social Construction of North America," in Jeffrey Ayres and Laura Macdonald, eds., North America in Question: Regional Integration in an Era of Economic Turbulence (University of Toronto Press 2012).
"Diplomatic Cultures: Multiple Wests and Identity in US-Canada and US-Mexico Relations" (with Arturo Santa Cruz), in Peter J. Katzenstein, ed., Anglo-America and its Discontents: Civilizational Identities beyond East and West (Routledge 2012).
The Politics of Linkage: Power, Independence and Ideas in Canada-US Relations (University of British Columbia Press 2009). Awarded the Donner Prize for best public policy book published in Canada in 2009.
…plus several additional articles on Canada-US relations, Canadian foreign policy, and North American regional politics, published in International Journal, Canadian Foreign Policy, American Review of Canadian Studies, and Canadian-American Public Policy.
Service and Activities:
Dr. Bow has been the Director of Dalhousie's Centre for the Study of Security and Development (CSSD, formerly Centre for Foreign Policy Studies) since August 2014. He is also currently a research fellow at the Canadian Global Affairs Institute (CGAI), the North American Research Initiative (NARI), and the Borders in Globalization (BIG) collaborative project at University of Victoria. He has previously been a visiting fellow or researcher at American University's Center for North American Studies (CNAS), the Woodrow Wilson Center, Georgetown University, Carleton University and the Australian National University.