Ruben
Zaiotti
Assistant Professor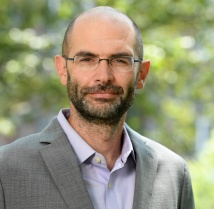 Email:
R.Zaiotti@dal.ca
Phone:
(902) 494-6609
Mailing Address:
Department of Political Science Rm 344, 3rd Floor, Henry Hicks Bldg Dalhousie University, 6299 South Street PO Box 15000 Halifax, NS B3H 4R2

Research Topics:
Border control
European Union governance and policy
International relations
International security and defence policy
Transatlantic relations
Education:
University of Bologna (B.A.)
University of Oxford (Master of Studies)
University of Toronto (Ph.D.)
Research Interests:
Ruben Zaiotti's main areas of interest are international relations theory, international security, border control and European Union politics.
He is currently working on two research projects. The first looks at the transatlantic partnership over issues of homeland security. The second examines the challenges of European Union foreign policy after the signing of the Lisbon Treaty.
More information on Professor Zaiotti's research is available at zaiotti.ca
Selected Publications:
Service and Activity:
Professor Zaiotti is the former editor in chief of the Journal of International Law and International Relations.
You can find his musings about Europe and border control on the blog 'Schengenalia' and on Twitter @schengenizer.