Peter
Arthur
Director, Centre for the Study of Security and Development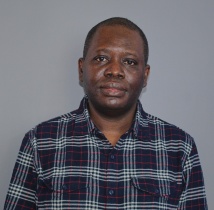 Email:
peter.arthur@dal.ca
Phone:
(902) 494-6630
Mailing Address:
Department of Political Science Rm 301, 3rd Floor, Henry Hicks Bldg Dalhousie University, 6299 South Street PO Box 15000 Halifax, NS B3H 4R2

Research Topics:
African Politics and development
Conflict and cooperation in extractive sectors
Global development
Post-conflict reconstruction and transitional justice
Education:
University of Ghana (B.A.)
London School of Economics and Political Science (M.Sc.)
Wilfrid Laurier University (M.A.)
Queen's  University (Ph.D.)
Research Interests:
Dr. Peter Arthur is Associate Professor of Political Science and International Development Studies. His research interests focuses on sub-Saharan Africa, with emphasis on the contribution of small-scale enterprises, electoral politics in Ghana, capacity development and post-conflict reconstruction, the governance of oil, and natural resources management.
Dr. Arthur's work has been published in a number of edited volumes and journals, including Africa Today, African Studies Review, Commonwealth and Comparative Politics, and Journal of Contemporary African Studies. He may be contacted by email at: pathur@dal.ca  
Selected Publications:
Arthur, Peter "Food security and food soverignty in Africa: The Issues, Challenges and Opportunities,"African Capacity Building Foundation (ACBF) Occasional Paper No. 17, Harare: Zimbabwe, 2012.
Arthur, Peter, "Averting the Resource Curse in Ghana: Assessing the Options." In Larry Swatuk & Matthew Schnurr (Eds), Natural Resources and Social Conflict: Towards Critical Environmental Security, London: Palgrave Macmillan, 2012, pp. 108-127.
Arthur, Peter "Rethinking Development in Africa through Small and Medium-Scale Enterprises (SMEs)," in Tim Shaw, Kobena Hanson & George Kararach (Eds), Rethinking Development Challenges for Public Policy, London: Palgrave Macmillan, 2012, pp. 234- 259.
Arthur, Peter "ECOWAS and Regional Peacekeeping in West Africa: Lessons for the Future," Africa Today, 2010, 57, 2, pp. 3-24.
Arthur, Peter "Democratic consolidation in Ghana: The role and contribution of state institutions, civil society and the media," Commonwealth and Comparative Politics, 2010, vol. 48, No. 2, pp. 203-226.